Systems Engineer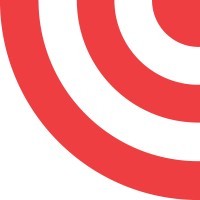 FLEETCOR
Job Functions:
Software Engineering, Other Engineering
Locations:
Norcross, GA, USA
Compensation:
USD per year
he game is changing in business payments and we need you to help lead the way by bringing innovative solutions that streamline the payment process and help companies control spending. **FLEETCOR **is The "better way to pay" by building digital payment methods and automating payment flows and processes.
At FLEETCOR, you will be working on our top tier foundational platforms that our product teams consume to build, deploy and host scalable and industry leading products and services. We value people who are passionate around solving business problems through innovation and engineering practices.  We embrace a culture of experimentation and constantly strive for improvement and learning. You'll work in a collaborative, trusting, thought-provoking environment - one that encourages diversity of thought and creative solutions that are in the best interests of our customers globally.
FLEETCOR provides opportunities for growth, in addition to work-life balance, an excellent on-the-job training program where you are mentored by the best in the industry, and competitive compensation. We value college recruitment and new-to-the-workforce talent by fostering career paths, recognizing, and rewarding hard work. Come join a team that has flexible work schedules, and ongoing opportunities for professional development and advancement.
We are growing our team and are looking for YOU to join us and make a real impact!
You bring your aspirations, talent, potential and excitement for the exciting journey ahead as we shape the future of global business payment - Apply Now!
Core Responsibilities
Enterprise Development System Operation toolset (Gitlab, Ansible, OpenShift, Jira, ServiceNow, Miro, SonarQube)
Enterprise Monitoring Stack (ExtraHop, Oracle Enterprise Manager, Dynatrace, SolarWinds)
Hybrid Cloud Deployment and Enterprise Monitoring (AWS, Azure, IBM Cloud, Google Cloud)
Automation of standard process (code development, Operating System Deployment Scripting)
Scripting (Windows PowerShell and Linux Bash scripting)
Confirm requirements for starting IT Infrastructure projects (OS, On-prem/Hybrid cloud; PCI/Non-PCI; storage, environment type monitoring requirements, etc.)
Completion of all associated paperwork (as-built), documentation, security scans, proof of work required
Work with project teams, application teams, and operation teams to ensure a smooth transition from build to run
Provide input to process improvement opportunities
Provide warranty support to ensure servers are built to spec and built to standard
Qualifications
Bachelor's degree in Computer Science, Information Systems, or other related discipline required.
Operations/IT experience or internship beneficial
Experience and or studies in one or more IT disciplines, system administration, IT management, scripting, database administration or application administration and/or using or administering operating systems.
Preferred demonstrated knowledge or studies in server hardware, Linux and or Windows operating systems
Project Management skills, studies and certification preferred
Expose to or experience with ITIL, Agile methodologies beneficial