Enterprise Risk Analyst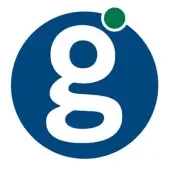 Global Payments
IT
Atlanta, GA, USA · Alpharetta, GA, USA
Posted on Thursday, August 10, 2023
Every day, Global Payments makes it possible for millions of people to move money between buyers and sellers using our payments solutions for credit, debit, prepaid and merchant services. Our worldwide team helps over 3 million companies, more than 1,300 financial institutions and over 600 million cardholders grow with confidence and achieve amazing results. We are driven by our passion for success and we are proud to deliver best-in-class payment technology and software solutions. Join our dynamic team and make your mark on the payments technology landscape of tomorrow.
Summary of This Role
Assists in development of risk management procedures, business continuance scenarios, contingency and disaster recovery plans for central and distributed systems and networks to maintain operations during downtime and/or major disasters. Tests plans with various operational and support groups in IT. Involved in the evaluation and selection of vendors to ensure service level agreement meet business continuance and disaster recovery planning requirements.
What Part Will You Play?
Develops basic and complex Business Continuity (BC), Disaster Recovery (DR) and Emergency Response plans to effectively minimize the impact of internal and/or external threats to the hard and soft assets of the organization and assists with the implementation of BC/DR plans. Maintains and updates plan documents to ensure compliance with local/state/federal requirements and industry best practices. Uses Business Continuity methodologies to identify critical business functions, acceptable application downtimes, financial loss due to unavailability, their recovery priorities and interdependencies.
Plans, coordinates, and occasionally leads the execution of Business Impact Analyses, Risk Assessments and other BC/DR projects and collaborates with asset management and change management teams on mitigation efforts to minimize the exposure of the organization. Evaluates completed BC and DR exercises to ensure stated objectives are met, to include issue

identification/resolution

and interdepartmental coordination during recovery exercises. Reviews after action reports to identify opportunities for plan and process improvement.
Coordinates the set-up of alternate facilities for equipment, resources and data to start production for business recovery (Hot Sites). Utilizes knowledge and experience of Hot Sites and personnel, makes critical decisions regarding business recovery and may prioritize/assign Hot Site support tasks to lower level Business Continuity Analysts. Provides status updates to the Crisis Action Team based on feedback from the recovery teams. Recovers multiple computer platforms, networks, operating systems and/or applications. Utilizes contingency planning software tools.
Trains recovery team members and the workforce on BC/DR policies and procedures. Advises and communicates to senior leadership within the department on local/state/federal requirements, industry best practices and provides supporting BC and DR information.
Interacts directly with internal/external clients, according to project requirements. Supports client consultation via subject matter expertise and follow-up assignments for the progression of the project. Participates in vendor contract negotiations by completing research and gathering supporting data as directed.
What Are We Looking For in This Role?
Minimum Qualifications
Bachelor's Degree
Relevant Experience or Degree in: No degree Specified
Typically Minimum 2-4 Years Relevant Exp
Related work experience

Preferred Qualifications
Background in Information Technology and Payments Industry
Preferred

Certifications/Certifying

Organizations: DRII. BCI.
What Are Our Desired Skills and Capabilities?
Skills / Knowledge - A seasoned, experienced professional with a full understanding of area of specialization; resolves a wide range of issues in creative ways. This job is the fully qualified, career-oriented, journey-level position.
Job Complexity - Works on problems of diverse scope where analysis of data requires evaluation of identifiable factors. Demonstrates good judgment in selecting methods and techniques for obtaining solutions. Networks with senior internal and external personnel in own area of expertise.
Supervision - Normally receives little instruction on day-to-day work, general instructions on new assignments.
Global Payments Inc. is an equal opportunity employer.
Global Payments provides equal employment opportunities to all employees and applicants for employment without regard to race, color, religion, sex (including pregnancy), national origin, ancestry, age, marital status, sexual orientation, gender identity or expression, disability, veteran status, genetic information or any other basis protected by law. Those applicants requiring reasonable accommodation to the application and/or interview process should notify a representative of the Human Resources Department.