Postage Billing Clerk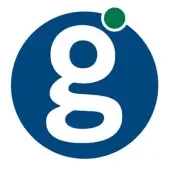 Global Payments
Columbus, GA, USA
Posted on Friday, September 1, 2023
Every day, Global Payments makes it possible for millions of people to move money between buyers and sellers using our payments solutions for credit, debit, prepaid and merchant services. Our worldwide team helps over 3 million companies, more than 1,300 financial institutions and over 600 million cardholders grow with confidence and achieve amazing results. We are driven by our passion for success and we are proud to deliver best-in-class payment technology and software solutions. Join our dynamic team and make your mark on the payments technology landscape of tomorrow.
C-Shift (Friday thru Monday 6:30a – 4:30p)
Summary of This Role
Postage Billing Clerks are responsible
for data entry and/or scanning of all production files to ensure that postage is billed correctly to our clients. Clerks are also responsible for job auditing and balancing.There is a significant amount of physical activity associated with the role, as well as the ability to drive a company box truck on premises to transport mail between buildings.
Performs a broad range of accounting functions with responsibility for accounting records in a small office or organization department. Assigns transaction codes to documents. Ensures documents being processed are included in the appropriate accounting period. Posts, balances, and closes subsidiary ledgers. Follows up on delinquent accounts receivable customers. Analyzes and verifies internal consistency, completeness, and accuracy of account documents and makes adjustments.
What Part Will You Play?
Frequent data entry, job analysis, decision
making. Requires the flexibility to move from one production area to another and manage time efficiently to complete daily tasks.
Performs more clerical accounting functions supporting the accounting department and other accounting associates to include entering routine travel expenses or invoice data into system, typing memos, scanning, filing, and providing documentation. Occasionally assists in verifying the accuracy of invoices and other accounting documents or records. Assists in performing simple balancing, reconciliations, corrections to rejections, and accounting errors, containing basic calculations, as directed.
Functions as a first point of contact for internal clients, external clients, or vendors for routine accounting questions and inquiries. Assists in researching issues or complaints for client/customer disputes.
Updates and maintains accounting journals, ledgers and other records detailing financial business transactions (i.e. disbursements, expense vouchers, receipts, accounts payable). Enters data into computer system using legacy computer programs. Compiles data and prepares a variety of standardized reports, as directed, to be reviewed by more experienced associates or management. Retains supporting documentation as defined by record retention guidelines, for audit purposes.
What Are We Looking For in This Role?
Minimum Qualifications
High School Diploma or Equivalent
Typically No Relevant Experience Required
Attention to Detail
Ability to work quickly and accurately in a high-volume production environment
Time Management

Preferred Qualifications
Associate's Degree
Accounting, Finance, or related degree or certificate
What Are Our Desired Skills and Capabilities?
Skills / Knowledge - Acquires and applies job skills and learns company policies and procedures to complete assigned routine tasks.
Job Complexity - Works on assignments that are routine to semi-routine in nature, requiring limited decision outside of stated processes, but recognizes the need for occasional deviation from accepted practice. Has little or no role in the decision-making.
Supervision - Normally receives detailed instructions and follows established procedures on all work, requires instructions on all assignments. Works under close supervision.
MS Dynamics - Key in entries into General Ledger
MS Office - Key entries
The position listed in this requisition is ineligible for the referral bonus award program.
Global Payments Inc. is an equal opportunity employer.
Global Payments provides equal employment opportunities to all employees and applicants for employment without regard to race, color, religion, sex (including pregnancy), national origin, ancestry, age, marital status, sexual orientation, gender identity or expression, disability, veteran status, genetic information or any other basis protected by law. Those applicants requiring reasonable accommodation to the application and/or interview process should notify a representative of the Human Resources Department.