Encryption Services Key Management Analyst II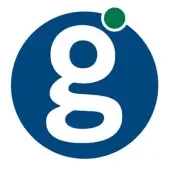 Global Payments
IT
Columbus, GA, USA
Posted on Friday, September 22, 2023
Every day, Global Payments makes it possible for millions of people to move money between buyers and sellers using our payments solutions for credit, debit, prepaid and merchant services. Our worldwide team helps over 3 million companies, more than 1,300 financial institutions and over 600 million cardholders grow with confidence and achieve amazing results. We are driven by our passion for success and we are proud to deliver best-in-class payment technology and software solutions. Join our dynamic team and make your mark on the payments technology landscape of tomorrow.
Summary of This Role
Provides non-technical and technical support on Key Management's multiple systems and processes through maintenance, modification, analysis, and problem resolution to support ongoing delivery of services and or operations including processing key projects and other key administration functions. Proficient in daily administration of key projects and controls surrounding the use of cryptographic keys and data. Understands all security policies and procedures and function within the established guidelines.
What Part Will You Play?
Assists with Association (Visa, MasterCard, etc.) and Payment Card Industry Data Security Standards (PCI-DSS) training for internal and client compliance. As directed, assists with preparing applicable documentation and makes necessary preparations for more experienced peers to perform cryptographic demonstrations during internal, client, and Association audits. Assists and learns how to conduct key inventories, physical/logistical access reviews, and prepare routine documentation for internal, client, and Association audits.
Reviews completed risk analysis and research for technical projects; provides support with risk identification during migrations/conversions and executing standard test scripts, as directed. Assists with manual cryptographic key rotation to maintain security protocols in compliance with PCI-DSS.
Assists with encryption of data at rest, in transit, and end-to-end for internal systems, clients, and vendors utilizing various software and hardware encryption products to ensure critical data isn't compromised. Assists with administering the Public Key Infrastructure (PKI) to create, store, and distribute digital certificates.
Becomes familiar with and supports basic, routinely administered (e.g. cryptographic key storage, management, etc.) Hardware Security Module (HSM) devices. Assists with HSM physical inspections to prevent processing and/or authorization errors for clients, as directed.
What Are We Looking For in This Role?
Minimum Qualifications
Bachelor's Degree
Relevant Experience or Degree in: Accounting, Audit, Computer Science, Legal or other related field and/or the equivalent of training and experience
Typically Minimum 2 Years Relevant Exp
TSYS experience in cards or authorizations

Preferred Qualifications
Typically Minimum 2 Years Relevant Exp
Experience managing global cryptographic Key Management, Data Encryption, and Certificate projects from inception through implementation, maintenance, problem resolution, deletion/destruction and/or deconversion
PMP, CISSP
What Are Our Desired Skills and Capabilities?
Skills / Knowledge - Developing professional expertise, applies company policies and procedures to resolve a variety of issues.
Job Complexity - Works on problems of moderate scope where analysis of situations or data requires a review of a variety of factors. Exercises judgment within defined procedures and practices to determine appropriate action. Builds productive internal/external working relationships.
Supervision - Normally receives general instructions on routine work, detailed instructions on new projects or assignments.
Problem Resolution - Pinpoints potential trouble; seeks and implements standard and alternative solutions to problems
Research - Uses systematic, investigative process to increase or revise current knowledge by discovering new facts
Customer Service - Ensures customer satisfaction with a product or service
Global Payments Inc. is an equal opportunity employer.
Global Payments provides equal employment opportunities to all employees and applicants for employment without regard to race, color, religion, sex (including pregnancy), national origin, ancestry, age, marital status, sexual orientation, gender identity or expression, disability, veteran status, genetic information or any other basis protected by law. Those applicants requiring reasonable accommodation to the application and/or interview process should notify a representative of the Human Resources Department.