Technical Support Associate II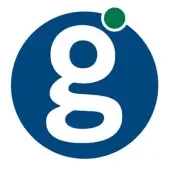 Global Payments
IT, Customer Service
Columbus, GA, USA
Posted on Saturday, November 18, 2023
Every day, Global Payments makes it possible for millions of people to move money between buyers and sellers using our payments solutions for credit, debit, prepaid and merchant services. Our worldwide team helps over 3 million companies, more than 1,300 financial institutions and over 600 million cardholders grow with confidence and achieve amazing results. We are driven by our passion for success and we are proud to deliver best-in-class payment technology and software solutions. Join our dynamic team and make your mark on the payments technology landscape of tomorrow.
Summary of This Role
Performs the installation, repair and preventative maintenance of edge of network devices (e.g. desktops, laptops, mobile devices, MACs) and related systems while ensuring all processes and procedures take into account company policy / standards and industry best practices. Assists in determining suitable software to meet user requirements. Troubleshoots software and hardware failures and identifies network problems when they relate to desktop or laptop computers, mobile devices, or related peripheral equipment.
What Part Will You Play?
Maintains the functionality and efficiency of computer and user objects in active directory while maintaining correct Organizational Units (OU). Unlocks team member accounts, when necessary.
Prepares desktops and laptops by imaging devices in preparation for deployment and tests them for proper operation. Maintains an image for hardware set-up. Ensures thin client and Virtual Desktop Infrastructure (VDI) devices interconnect seamlessly with file servers, mail servers, etc. Sets-up and configures appropriate hardware and software for new team members as primary specialist.
Responds to moderately complex technical issues surrounding desktop/laptop hardware (e.g. preliminary troubleshoot equipment to resolve issue, replacement of peripheral equipment where issue cannot be resolved) and Microsoft Operating Systems and/or installed software (e.g. basic software corruption) and follows through to appropriate resolution, with consideration given to creating a repeatable process and eliminating repeat problems. Begins to service issues related to mobile devices and the MAC operating system. Delivers replacement equipment, as needed.
Assists with projects by completing assigned tasks to ensure deadlines are met.
Assists with adherence to technology policies and compliance with all security controls.
What Are We Looking For in This Role?
Minimum Qualifications
High School Diploma or Equivalent
Typically Minimum 2 Years Relevant Exp
Experience providing technical support to end users on various devices, operating systems and peripherals Experience in an Enterprise IT group preferred

Preferred Qualifications
A+, MCSE: Desktop Infrastructure
What Are Our Desired Skills and Capabilities?
Skills / Knowledge - Has substantial understanding of the job and applies knowledge and skills to complete a wide range of tasks.
Job Complexity - Works on assignments that are routine to moderately difficult, requiring some decision in resolving issues or in making recommendations.
Supervision - Normally receives little instruction on daily work, general instructions on newly introduced assignments.
Windows Experience - Experience with Windows XP, 7, 8; and Apple IOS
Systems Experience - HP Printers, Microsoft Office, Lotus Notes, Attachmate Extra, Symantec Antivirus, SCCM
Varying Equipment Experience - Laptop, Desktop, Wyse Thin Client, MAC
Global Payments Inc. is an equal opportunity employer.
Global Payments provides equal employment opportunities to all employees and applicants for employment without regard to race, color, religion, sex (including pregnancy), national origin, ancestry, age, marital status, sexual orientation, gender identity or expression, disability, veteran status, genetic information or any other basis protected by law. Those applicants requiring reasonable accommodation to the application and/or interview process should notify a representative of the Human Resources Department.