Business Development Representative - Digital First Banking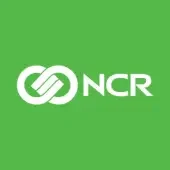 NCR
Sales & Business Development
Georgia, USA
Posted on Wednesday, August 16, 2023
About NCR
NCR Corporation (NYSE: NCR) is a leader in transforming, connecting and running technology platforms for self-directed banking, stores and restaurants. NCR is headquartered in Atlanta, Ga., with 38,000 employees globally. NCR is a trademark of NCR Corporation in the United States and other countries.
Job Title: Business Development Representative (BDR) – NCR DFB
Job Overview:
We are seeking a highly motivated and results-driven Business Development Representative (BDR) to join our dynamic digital financial technology company. As a BDR, you will play a crucial role in driving new business opportunities, building strategic partnerships, and expanding our client base. The ideal candidate will possess a strong sales background, excellent communication skills, and ability to acquire an understanding of the financial technology industry.
Responsibilities:
Prospecting and Lead Generation:
Conduct market research to identify potential clients, target industries, and new business opportunities.

Generate and qualify leads through various channels, including cold-calling, email campaigns, and social media outreach.
Client Relationship Management:
Build and maintain strong relationships with prospective clients and key stakeholders.

Understand clients' needs and pain points, and tailor solutions to address their specific requirements.
Sales Presentations and Demos:
Deliver compelling sales presentations and product demos to showcase the value of our digital financial technology solutions.

Effectively communicate the features and benefits of our products to potential clients.
Market Intelligence and Competitor Analysis:
Stay up-to-date with industry trends, market developments, and competitor activities.

Utilize market intelligence to identify opportunities for differentiation and market positioning.
Collaboration with Cross-functional Teams:
Work closely with marketing, product, and customer success teams to align sales efforts with overall company goals.

Provide feedback and insights from client interactions to enhance product development and marketing strategies.
Trade Shows and Industry Events:
Represent the company at trade shows, conferences, and industry events to promote our digital financial technology solutions.

Network with potential clients and industry professionals to expand the company's presence.
Sales Reporting and Analytics:
Maintain accurate and up-to-date records of sales activities, customer interactions, and sales pipeline using CRM software.

Provide regular reports and sales forecasts to management.
Qualifications:
Bachelor's degree in Business, Finance, Marketing, or a related field.

Excellent communication, negotiation, and presentation skills.

Desire and ability to learn digital financial technology products and services.

Ability to build and maintain relationships with prospects and stakeholders.

Self-motivated and goal-oriented with a demonstrated drive for achieving sales targets.

Proficient in using CRM software and sales productivity tools preferred.

Willingness to travel for client meetings and industry events as required.
Offers of employment are conditional upon passage of screening criteria applicable to the job.
Full time employee benefits include:
Medical Insurance
Dental Insurance
Life Insurance
Vision Insurance
Short/Long Term Disability
Paid Vacation
401k
EEO Statement
Integrated into our shared values is NCR's commitment to diversity and equal employment opportunity. All qualified applicants will receive consideration for employment without regard to sex, age, race, color, creed, religion, national origin, disability, sexual orientation, gender identity, veteran status, military service, genetic information, or any other characteristic or conduct protected by law. NCR is committed to being a globally inclusive company where all people are treated fairly, recognized for their individuality, promoted based on performance and encouraged to strive to reach their full potential. We believe in understanding and respecting differences among all people. Every individual at NCR has an ongoing responsibility to respect and support a globally diverse environment.

Statement to Third Party Agencies
To ALL recruitment agencies: NCR only accepts resumes from agencies on the NCR preferred supplier list. Please do not forward resumes to our applicant tracking system, NCR employees, or any NCR facility. NCR is not responsible for any fees or charges associated with unsolicited resumes.