Cloud SRE/DevOps Engineer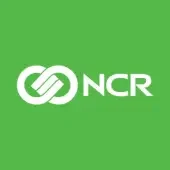 NCR
Software Engineering
Atlanta, GA, USA
Posted on Thursday, September 14, 2023
About NCR
NCR Corporation (NYSE: NCR) is a leader in transforming, connecting and running technology platforms for self-directed banking, stores and restaurants. NCR is headquartered in Atlanta, Ga., with 38,000 employees globally. NCR is a trademark of NCR Corporation in the United States and other countries.
We help financial institutions, retailers and restaurants around the world run better—so they have more time to create customer experiences that drive lasting success.
Freshop is a wholly owned subsidiary of NCR providing e-Commerce solutions for retailers around the world. In this exciting role you will join Freshop's DevOps / SRE team in the development and operation of the next generation of e-Commerce solutions.
Responsibilities
Work closely with developers, architects and other team members to develop and extend our cutting-edge online grocery platform
Build, Maintain and Optimize our Cloud-Based Environments, data modules and data structure to achieve increased data processing speed, reliability and scalability
Requirements
Build test and production environments in a consistent, automated manner
Create and enhance CI/CD automation
Create and manage VMs, images, and containers for deployment to physical or cloud instances
Ensure security and regularity compliance of all systems and solutions
Define processes for deployment of microservices using modern tooling and software
Creation of services and dependencies using infrastructure as code
Diagnose and debug issues within the system or dependencies, working with other teams to resolve issues in a timely manner
Create and enhance solutions for observability, monitoring and alerting
Develop and review process in consideration of performance, scalability, and testability
Replace repetitive and undocumented manual processes
Incorporate changes in deployment pipelines for product features and enhancements
Strong software development fundamentals, data structures, design patterns
Knowledge of query languages, APIs, data pipelines, and how to work with them in practice
Experience working in Unix based environments.
Write well-designed, reliable code that you or others will find easy to understand and modify now and into the future.
Build, maintain, and optimize SQL services, indexes, queries and DDL
Comfortable with Linux commands and tools
Comfortable developing utilizing IDE, source control, debugger, continuous testing, build automation.
Communicate well whether you're patiently helping a user, explaining a design to your colleagues, working with customers, or creating documentation.
Preferred Skills and Experience
BS or MS Degree in Computer Science/Engineering or related field
3+ years of experience utilizing Infrastructure as Code to deploy and manage CI/CD
3+ years of experience in software engineering or development operations
3+ years of experience working with GCP

infrastructure/network

Strong problem-solving and troubleshooting skills
Replace repetitive and undocumented manual processes
Working knowledge of microservices, cloud hosted services, and cloud deployment models
Technologies:

Google Cloud Platform
GitHub / GitOps
ArgoCD
Terraform
Helm
Docker
Kubernetes
Ruby
SQL
Jenkins

Operating Systems:
Offers of employment are conditional upon passage of screening criteria applicable to the job.
Full time employee benefits include:
Medical Insurance
Dental Insurance
Life Insurance
Vision Insurance
Short/Long Term Disability
Paid Vacation
401k
EEO Statement
Integrated into our shared values is NCR's commitment to diversity and equal employment opportunity. All qualified applicants will receive consideration for employment without regard to sex, age, race, color, creed, religion, national origin, disability, sexual orientation, gender identity, veteran status, military service, genetic information, or any other characteristic or conduct protected by law. NCR is committed to being a globally inclusive company where all people are treated fairly, recognized for their individuality, promoted based on performance and encouraged to strive to reach their full potential. We believe in understanding and respecting differences among all people. Every individual at NCR has an ongoing responsibility to respect and support a globally diverse environment.

Statement to Third Party Agencies
To ALL recruitment agencies: NCR only accepts resumes from agencies on the NCR preferred supplier list. Please do not forward resumes to our applicant tracking system, NCR employees, or any NCR facility. NCR is not responsible for any fees or charges associated with unsolicited resumes.