Technical Support Analyst 1 - CDS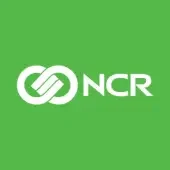 NCR
IT, Customer Service
Frisco, TX, USA
Posted on Friday, September 22, 2023
About NCR
NCR Corporation (NYSE: NCR) is a leader in transforming, connecting and running technology platforms for self-directed banking, stores and restaurants. NCR is headquartered in Atlanta, Ga., with 38,000 employees globally. NCR is a trademark of NCR Corporation in the United States and other countries.
Technical Support Analyst I
As the global leader in ATM deployment and management, no one operates more ATMs in more locations than Cardtronics. Our processing network, service delivery platform, operational expertise and scale advantages are being leveraged for cost-effective expansion into new markets of opportunity through both organic growth and targeted acquisitions. Cardtronics puts a relentless focus on improving the productivity of our ATMs for the benefit of retailers, consumers and financial institutions alike.
To ensure this high level of productivity, our technical support team maintains extensive and up to date knowledge of NCR, Diebold, Hyosung, Triton, and Genmega ATM's. Our team also must have extensive knowledge of our Postilion processing platform in order to support the millions of transaction that flow through our system. The Technical Support team operates in an ever-changing, fast-paced environment assisting to correct technical and connectivity issues for all Cardtronics ATM's.
As a Tech Support Analyst, you will be working with our customers and vendors to resolve technical issues with ATM's (Automated Teller Machines) at every level. This role is essential to the overall goal on improving productivity of our ATM's.
ESSENTIAL DUTIES AND RESPONSIBILITIES include the following. Other duties may be assigned.
Provide technical phone support to customers, vendors, distributors, and ISO's.
Provide technical support to our internal customers utilizing internal systems.
Create technical documentation or instructions that clearly convey a technical process that can be used by customers, vendors, and internal operations.
Act as a liaison between technical support, operations, ATM engineering, and Cardtronics' EFT.
Provide intermediate communications support (LAN, Dial, CDMA).
Understand and communicate complex and technical information clearly and concisely, adjusting language and terminology to the needs of the customer (internal and external) in a professional manner.
Provide efficient productivity and superior quality service while working in a fast paced environment.
Maintain detailed records of daily interactions with customers, including contact handling and follow up.
SYSTEMS INVOLVED:
FiServ Device Manager
Postilion
CORE
Oracle
Microsoft Office
Crosstec
Service Now
EDUCATION, EXPERIENCE & REQUIREMENTS:
Associates Degree or relevant work experience preferred.
Bachelors degree or technical certifications a plus
2+ years of experience in the ATM or POS field preferred, but not required
2+ years of customer service experience required
Solid independent decision-making skills.
Must possess strong problem solving skills.
Excellent organizational and time management skills.
Working knowledge of Windows 7/10 operating systems. Proficient in MS Outlook, Word and Excel.
Ability to type a minimum of 50 wpm.
Bilingual proficiency in Spanish, a plus.
Must be able to successfully pass all applicable background and drug screening tests.
Able to participate in a weekend shift rotation as defined by predetermined schedule.
Must have excellent communication skills, both written and oral.
Experience with Postilion from a client support perspective is preferred
Offers of employment are conditional upon passage of screening criteria applicable to the job.
Full time employee benefits include:
Medical Insurance
Dental Insurance
Life Insurance
Vision Insurance
Short/Long Term Disability
Paid Vacation
401k
EEO Statement
Integrated into our shared values is NCR's commitment to diversity and equal employment opportunity. All qualified applicants will receive consideration for employment without regard to sex, age, race, color, creed, religion, national origin, disability, sexual orientation, gender identity, veteran status, military service, genetic information, or any other characteristic or conduct protected by law. NCR is committed to being a globally inclusive company where all people are treated fairly, recognized for their individuality, promoted based on performance and encouraged to strive to reach their full potential. We believe in understanding and respecting differences among all people. Every individual at NCR has an ongoing responsibility to respect and support a globally diverse environment.

Statement to Third Party Agencies
To ALL recruitment agencies: NCR only accepts resumes from agencies on the NCR preferred supplier list. Please do not forward resumes to our applicant tracking system, NCR employees, or any NCR facility. NCR is not responsible for any fees or charges associated with unsolicited resumes.