Account Support Analyst III - Rogers, AR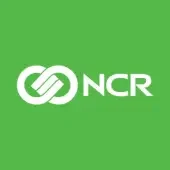 NCR
IT, Customer Service
Rogers, AR, USA
Posted on Thursday, November 9, 2023
About NCR
NCR Corporation (NYSE: NCR) is a leader in transforming, connecting and running technology platforms for self-directed banking, stores and restaurants. NCR is headquartered in Atlanta, Ga., with 38,000 employees globally. NCR is a trademark of NCR Corporation in the United States and other countries.
Title: Account Support Analyst III
Location: Rogers, AR
About NCR Voyix
NCR VOYIX Corporation (NYSE: VYX) is a leading global provider of digital commerce solutions for the retail, restaurant and banking industries. NCR VOYIX is headquartered in Atlanta, Georgia, with approximately 16,000 employees in 35 countries across the globe. For nearly 140 years, we have been the global leader in consumer transaction technologies, turning everyday consumer interactions into meaningful moments. Today, NCR VOYIX transforms the stores, restaurants and digital banking experiences with cloud-based, platform-led SaaS and services capabilities.
Key Responsibilities:
Position responsible for timely solutions to complex technical problems regarding Electronic Commerce solutions, often of a critical nature to the customer, are required of this position; Gathers information from a wide range of sources to resolve problems with unknown solutions including internal business units and third party vendors

Manage inventory, set target levels for field technicians and be able develop and maintain supplied database of part utilization with customer as well as forecast inventory usage for planning stock levels.

With the wide array of sources, the position may involve support for multiple product lines across different industries, including Communications, Retail, and Finance; Position also works within the service delivery organization that includes CE technical support communities

Responsibilities include ability to utilize the Remedy call tracking system to ensure prompt response to customer inquiries; Document, verify, and make appropriate corrections to the incident record and customer profile; Write and/or create technical documents; Contributes to recommendations on process redefinition to adapt processes to solutions

Works on multiple projects or a project with global scope; Manages all phases of a project; Owns the overall management of the project, coordinating resources across organizations and managing to timeline

Coordinate and develop problem isolation plans and/or personally solve customer problems when appropriate; Assemble and assess solution alternatives; Develop and document procedures for support and operations; Ensure processes adhere to all regulatory requirements; Provide control and follow-up for the customer; May serve as a mentor in one or two product domains or customer specialties

Responsibilities include remotely coordinating the resources required to manage problem resolution for NCR products and services; Managing necessary resources and/or provide additional technical/functional knowledge necessary to resolve customer's (both internal and external) problems; Position will work directly with Remote Resolution Specialists, customers, or Customer Engineers to understand the problem, and retrieve complex known solutions using available systems, tools, and resources to resolve the customer's problems.

Responsibilities include owning the problem resolution process including identifying and project managing third party suppliers, providing control and follow-up for the resolution activities, and, as appropriate, personally solving the customer's problem; Assess the risks, business impact (including financial) and technical resource impact of the solution alternatives; Evaluate performance and provide feedback for the supplier performance, process improvements, and case documentation

Participate in pre-sales activities as needed to determine technical feasibility and supportability, and this includes the bid review process; Review the Knowledge Base and utilize experience to identify trends, anomalies, and patterns, and communicate results

Create experienced-based case candidate knowledge for inclusion in the Knowledge Base; Use available systems and information tools to identify and effectively match customer problems to documented solutions; Identify patterns, provide feedback, and make suggestions for process, project, system, tool and organizational improvements; Participates in requirements gathering process and user testing

Participate in team meetings and activities; Participate in objective setting, performance management, reward, and recognition programs; Participate in special projects to continuously improve processes, tools, systems, and organization

Position may often work in a team environment with Technical Support - Operations personnel, third party suppliers and the Customer

Use available systems tools to assess data; Identify patterns, provide feedback, and make suggestions for process, product, system, tool, and organizational improvements

Contribute as a team member; Participate in team meetings and activities

Participate in objective setting, performance management, and reward and recognition programs; Participate in special projects to continuously improve processes, tools, systems and organization in accordance with the NCR improvement approach

Be aware of Corporate Equal Opportunity/Affirmative Action programs and guidelines and is responsible for providing equal opportunity to all associates in all phases of the business

May require rotation in work hours, pager rotation, and or extended hours, as needed, to accommodate customer needs

Work may span multiple time zones, cultures and countries, and varying levels of management associated with multiple Customer personnel, internal organizations, and third party suppliers
Qualifications & Experience
Bachelor's degree or IT equivalent work experience

Excellent organizational and communication skills (verbal and written)

Experience with MS Office bundle (PowerPoint, Excel, Word, Outlook)

Able to manage time effectively and can work independently

Adaptable to changes with a sense of urgency and works well with a team / key team members

Detailed, focused, and well-organized; able to handle multiple assignments at hand

Technical knowledge of OEM equipment (Ingenico, Zebra, Toshiba, Cisco, Juniper, Hobart, Toledo)

Experience with Quickbase, ES Oracle, Service Now
Offers of employment are conditional upon passage of screening criteria applicable to the job.
Full time employee benefits include:
Medical Insurance
Dental Insurance
Life Insurance
Vision Insurance
Short/Long Term Disability
Paid Vacation
401k
EEO Statement
Integrated into our shared values is NCR's commitment to diversity and equal employment opportunity. All qualified applicants will receive consideration for employment without regard to sex, age, race, color, creed, religion, national origin, disability, sexual orientation, gender identity, veteran status, military service, genetic information, or any other characteristic or conduct protected by law. NCR is committed to being a globally inclusive company where all people are treated fairly, recognized for their individuality, promoted based on performance and encouraged to strive to reach their full potential. We believe in understanding and respecting differences among all people. Every individual at NCR has an ongoing responsibility to respect and support a globally diverse environment.

Statement to Third Party Agencies
To ALL recruitment agencies: NCR only accepts resumes from agencies on the NCR preferred supplier list. Please do not forward resumes to our applicant tracking system, NCR employees, or any NCR facility. NCR is not responsible for any fees or charges associated with unsolicited resumes.