Employee Experience Project Manager (Atlanta, GA)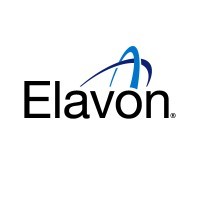 Elavon
Job Functions:
People & HR
Employment Types:
Full-time
Compensation:
USD per year
Job Description
Elavon currently seeks an **Employee Experience Project Manager **responsible for organizing, coordinating, and implementing corporate employee engagement programs within the Elavon division of Payment Services. These programs will be employee-centric initiatives including our employee pulse survey, our corporate awards and recognition programs, and other components of the overall employee experience at Elavon.
This highly visible role will provide strategic guidance and leadership to champions across the business to promote the company's culture. The ideal candidate will be an excellent collaborator and will have experience supporting complex programs in a matrixed environment – engaging with teams of different disciplines to produce results in a timely manner.
A successful Employee Experience Project Manager will be comfortable addressing all levels and sizes of audiences and be effective at storytelling and inspiring leaders and employees.
Job Responsibilities:
Develop internal employee engagement campaigns that inspire action and participation in corporate initiatives and programs

Develop reporting and analysis of active employee engagement programs and recommend actions and opportunities for improvementEnthusiastically engage with our cross-functional champions to promote upcoming employee opportunities to increase awareness and participation across the globe

Plan and maintain project oversight for key initiatives and events driven from the Employee Experience function

Collaborate with partners across Payment Services, Business Resource Groups, and other functional areas to create and implement strategies to support our engagement objectives

Define and document operating model for external community and industry partnerships

Support planning and activation of employee events (virtual and onsite)

Coordinate and manage team calendar, weekly status report, and team documentation storage on SharePoint
Required Qualifications:
Demonstrated passion and commitment to engaging with employees and improving the overall employee experience
2 – 4 years of experience with project management
1 – 2 years of experience managing employee engagement, appreciation, and recognition activities
1 – 2 years of experience planning and producing internal corporate events (virtual and onsite)
Excellent communication skills (written and verbal)
Strong relationship building skills and creative problem-solving capabilities
Experience writing content for internal distribution via corporate channels (such as email, blogs, newsletters, intranet, and Yammer)
Ability to manage multiple large-scale employee engagement campaigns (timelines, deliverables, stakeholder management)
Excellent organizational skills
Demonstrated attention to detail
Preferred Skills:
Advanced proficiency in Excel, Word, PowerPoint and Outlook
Proficiency in Adobe Creative Cloud including InDesign, Illustrator and Photoshop
Familiarity with SharePoint