Technology Associate – Tech Strategy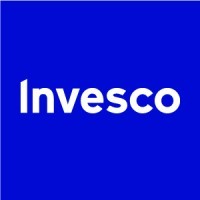 Invesco
Job Functions:
IT, Other Engineering, Data Science
Compensation:
USD per year
About Invesco Technology
At Invesco Technology, we are strategic problem solvers. Our mission is to build world-class technology solutions to enable global operations, lead in the innovative use of data and new technologies to redefine the investment experience, and help our clients 'get more out of life." This mission is motivated by our hard-working teams, which grow with collaboration, operate on shared trust, and demonstrate diversity of thought to deliver valuable results every day to Invesco, clients, and partners.
Job Purpose (Job Summary):
The Invesco Technology Associates Program is a talent development program sought at recruiting small cohorts of highly skilled emerging professionals. This rotational program is crafted to: 1.Partner with top colleges 2. Infuse our technology teams with fresh, innovative thinking 3. Increase teamwork and partnerships across the tech organization. You will undergo comprehensive technical training and collaborate on a case study project during the first 4-6 weeks of onboarding. The program will then consist of multiple rotations throughout the technology organization over the course of 12-18 months and kicks off in June 2022.
Many rotations are available, a few examples include:
Business Analyst in Investment Technology
Product Owner in Strategy, Innovation, and Planning
Analyst in Enterprise Architecture
Full Stack Developer in Engineering
After finishing the rotations, you will roll off into a long-term role within the organization. This role will be determined through a collaborative conversation involving you, the iTAP program leader, and relevant business and HR personnel. Throughout your rotations, there will be ongoing fixed assignments for technical, leadership and management training. You will be challenged to develop your technical capability, business insight, and collaborative abilities through a variety of project work
You will be responsible for:
Complete the required training and the program case study over 1-2 months
Deliver end to end technology solutions. Build one or more of the following core capabilities (business analysis, project management, application development, web development, enterprise architecture, quality assurance, infrastructure engineering)
Learn the Invesco business model and growth strategy (product, investment, sales, operations and corporate services)
Complete 2-3 rotations within the Technology organization over 12-18 months
Participate in cultural, technology, and management training
Collaborate with the iTAP Sponsor(s), iTAP team members, and other relevant business and HR personnel
Strive for success beyond title and status; go beyond manager's expectations
Be willing to challenge the definition of a technologist
The experience you bring:
Course work, relevant work experience, or personal projects which demonstrate the ability to drive projects through collaboration, provide technical solutions, and bridge technical and business requirements are highly desirable
Ability to communicate and work with both technical and non-technical partners
Superb social skills
Ability to work well with others across teams with varied strengths
Resilient and innovative approach; willing to challenge the status quo with new solutions
Collaborate with multiple departments and optimally influence positive change and ideas
Ability to adapt to ambiguous situations