Advance Principal Crisis Management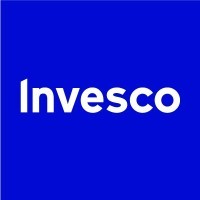 Invesco
Atlanta, GA, USA
Posted on Tuesday, June 27, 2023
As one of the world's leading asset managers, Invesco is dedicated to helping investors worldwide achieve their financial objectives. By delivering the combined power of our distinctive investment management capabilities, we provide a wide range of investment strategies and vehicles to our clients around the world.
If you're looking for challenging work, smart colleagues, and a global employer with a social conscience, come explore your potential at Invesco. Make a difference every day!
Job Description
As one of the world's leading asset managers, we are solely dedicated to delivering an investment experience that helps people get more out of life. If you're looking for challenging work, smart colleagues, and a global employer with a social conscience, explore your potential at Invesco.
The Department
The Crisis Management team is part of Global Business Continuity program within the Global Security Department. The Crisis Management team is responsible for responding to incidents that have the potential to cause disruption or have caused disruption to the business services provided to Invesco clients and investors. Additionally, the Crisis Management team is responsible for creating, maintaining and testing response plans and playbooks as required by industry best practice, service agreements, compliance and regulations.
Your Role
The Advanced Principal role is a global role. The individual will collaborate with multiple teams across the organization and will engage with executives and senior business partners to facilitate and lead the coordination of response activities during business continuity disruptive events.
You will be responsible for:
Responsible for managing and leading the implementation of a comprehensive global crisis management program to protect the organization's enterprise and brand and employee safety and wellbeing. Will drive to develop and support a continuous improvement approach in response management across the response structures.

Drive the coordination and alignment with existing Technology, Cyber and Business Continuity incident response structures. Ensuring the Crisis Management flow of operations and communication is well understood across the organization.

Document, facilitate testing and report on preparedness level and risk identification.

Facilitate the coordination of Business Continuity, Information Security, Disaster Recovery, and Corporate Security Teams to use response plans and technology to effectively manage an incident and provide transparency on the welfare of impact to employees, business operations and our clients.

Support the broader mission of developing a risk and crisis management culture throughout the organization in a multifaceted environment.

Ability to effectively advise or influence senior level management. Effective communication of sophisticated situations in a clear and concise manner across multiple levels. Must have the ability to translate complex technology and cyber scenarios into understandable actions with all levels within the organization.

Build effective relationships with internal partners across all functions of the organization and at a multitude of levels. Working closely with Invesco's Corporate Security, Business Continuity, Third Party Risk, Cybersecurity, Technology, Threat Intelligence, Human Resources, Corporate Properties / Facilities and Operational Resilience teams

Develop, handle and facilitate the testing and exercising of incident/crisis response program aligned to Cyber Response, Business Continuity, Third Party, Disaster Recovery, Corporate Security and Operational Resilience programs.

Lead briefings of situational awareness to Senior leaders in the Corporate Crisis Response Teams, Regional and local emergency response team structures. Manage reporting and after actions reviews to ensure all items identified are completed to executive level satisfaction prior to closure of item.

Ability to manage medium to large complexity level project related work to support the department's strategic objectives.
The experience you bring:
Extensive experience in Crisis and Emergency Response Management, Business Continuity, IT Disaster Recovery or IT or Cyber Incident Response.

Solid skills in SharePoint, MS Teams, PowerPoint and the rest of the office suite is required. Power BI, ServiceNow, CL360 or other Crisis Management tools experience is a plus.

Degree level, or equivalent qualification(s) with extensive crisis and emergency response management work experience.

Global experience leading crisis management and business continuity related threat events.

A relationship builder who works successfully with a wide variety of internal and external partners in a diverse, global, and matrixed arena. Strong executive presence and ability to manage high pressured situations.

Critical and forward thinker capable of analyzing sophisticated situations and delivering innovative solutions.

Must be able to work effectively in a team environment. Comfortable with giving and receiving feedback.

Execution focused driving to highly valued results at pace and demonstrating sense of urgency when required.

Experience in managing medium to large complexity level projects.

Analytical thinking, planning, organizing, and problem-solving skills.

Strong written and verbal communication skills, presentation, and training skills

Ability to handle high pressured stressful scenarios. Execution of leading to multiple deadlines, excellent time management skills and calm and effective demeanor in high stress scenarios
Full Time / Part Time
Full time
Worker Type
Employee
Job Exempt (Yes / No)
Yes
Workplace Model
At Invesco, our workplace model supports our culture and meets the needs of our clients while providing flexibility our employees value. As a full-time employee, compliance with the workplace policy means working with your direct manager to create a schedule where you will work in your designated office at least three days a week, with two days working outside an Invesco office.
Our people are at the very core of our success. Invesco employees get more out of life through our comprehensive compensation and benefit offerings including:
Flexible time off and opportunities for a flexible work schedule

401(K) matching of 100% up to the first 6% with additional supplemental contribution

Health & wellbeing benefits

Parental Leave benefits

Employee stock purchase plan
The above information on this description has been designed to indicate the general nature and level of work performed by employees within this role. It is not designed to contain or be interpreted as a comprehensive inventory of all duties, responsibilities and qualifications required of employees assigned to this job. The job holder may be required to perform other duties as deemed appropriate by their manager from time to time.
Invesco's culture of inclusivity and its commitment to diversity in the workplace are demonstrated through our people practices. We are proud to be an equal opportunity employer. All qualified applicants will receive consideration for employment without regard to race, creed, color, religion, sex, gender, gender identity, sexual orientation, marital status, national origin, citizenship status, disability, age, or veteran status. Our equal opportunity employment efforts comply with all applicable U.S. state and federal laws governing non-discrimination in employment.