Director, Consulting Research & Dev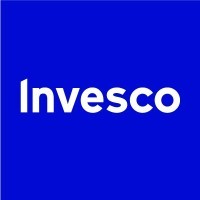 Invesco
Downers Grove, IL, USA
Posted on Wednesday, July 19, 2023
As one of the world's leading asset managers, Invesco is dedicated to helping investors worldwide achieve their financial objectives. By delivering the combined power of our distinctive investment management capabilities, we provide a wide range of investment strategies and vehicles to our clients around the world.
If you're looking for challenging work, smart colleagues, and a global employer with a social conscience, come explore your potential at Invesco. Make a difference every day!
Job Description
Your role:
The Invesco Global Consulting (IGC) Director, Consulting Research and Development is responsible for maintaining and growing IGC's research efforts to support the Practice Innovation Index, IGC's language research franchise and vast library of creative content. This position requires extensive collaboration and coordination with the IGC's Business Development, Program Development and Creative teams, as well other internal stakeholders (e.g., Marketing, WMP, etc.) and external providers to research, develop and distribute content via presentations, coaching and workshops.
While the ideal working location for this position is Downers Grove, IL, we will consider a remote work opportunity.
You will be responsible for:
I. Practice Innovation Index (PII)
The Dir. Of Consulting Research and Development is an integral part of evolving PII from its current state to its full potential. They will work closely with key stakeholders throughout Invesco and external research partners, such as Cerulli and Associates to elevate the research-based solution set within PII to help financial advisors optimize new business development, wealth management, client service, and practice management. The Director will contribute to the eventual build-out of a digitally based e-learning ecosystem for PII.
II. Leading IGC's Language Franchise
Work with the IGC Development Team and external providers such as, Maslansky + Partners to maintain the relevancy of our current language research and, contribute to the development of new programs where client communications is a central theme. This includes script generation for the unique instant dial response sessions, and survey development for the quantitative studies. The Director will support the Managing Director of Business Development in building bespoke research-based solutions to support the Pro-buyer client type.
III. Content Development, Presentation Construction, and Custom Applications
Propose new consulting program ideas that are timely, relevant, unique, and actionable with the potential to help financial professionals and industry analysts to improve their communication skills. The Director will actively contribute to content development by "packaging" the research into educational and entertaining programs with compelling stories, educational videos, interactive exercises, and helpful follow-up tools. The Director will support key firm initiatives such as the build-out of Invesco's private investment platform (e.g., INREIT).
IV. Support the Total Client Experience Operating Model
The Director will work with key TCX stakeholders within the firm to ensure congruency of IGC's language principles between the three pillars of TCX and will collaborate with pillar co-leads to ensure research connectivity during the build-out of timeless and timely content for TCX.
V. Client-facing Communications
The Director will support our Executive Consultants and Showtime coaching team with select client-facing activities where their research expertise is beneficial. On occasion the Director will present and coach to advisor teams, large advisor audiences, and home-office senior managers.
VI. Global IGC Support
The Director will support Invesco colleagues in Canada, the U.K., Australia, India, Singapore, Hong Kong, and Japan by maintaining our presence in those countries and with occasional requests for IGC research and content.
The experience you bring:
7 - 10+ year proven track record
Demonstrated ability to bring new ideas and fresh approaches based on industry knowledge
Experience creating presentations, videos, and marketing collateral with a knowledge of storytelling, storyboarding and story structure
Experience working in an agile, creative, and entrepreneurial environment preferred
Knowledge of asset management and/or financial services, as well as institutional and retail clients
Experience working with financial services, compliance regulations, and company brand standards preferred
Experience with project management and go-to-market strategies preferred
Innovative and forward-thinking mindset
Possess good strategic thinking skills
Ability to work in nimble and iterative environment
Excellent communication skills
Team player who is open minded, flexible, and willing to incorporate other people's opinions
Strong organizational skills and detail orientation
Bachelor's Degree in business or other related field and/or equivalent work experience
Series 6 or 7 and 63 – preferred
The salary range for this position in New York City is $175,000 to $205,000/ year. The total compensation offered for this position includes salary and incentive pay and will vary based on skills, experience and location.
Full Time / Part Time
Full time
Worker Type
Employee
Job Exempt (Yes / No)
Yes
Workplace Model
At Invesco, our workplace model supports our culture and meets the needs of our clients while providing flexibility our employees value. As a full-time employee, compliance with the workplace policy means working with your direct manager to create a schedule where you will work in your designated office at least three days a week, with two days working outside an Invesco office.
Our people are at the very core of our success. Invesco employees get more out of life through our comprehensive compensation and benefit offerings including:
Flexible time off and opportunities for a flexible work schedule

401(K) matching of 100% up to the first 6% with additional supplemental contribution

Health & wellbeing benefits

Parental Leave benefits

Employee stock purchase plan
The above information on this description has been designed to indicate the general nature and level of work performed by employees within this role. It is not designed to contain or be interpreted as a comprehensive inventory of all duties, responsibilities and qualifications required of employees assigned to this job. The job holder may be required to perform other duties as deemed appropriate by their manager from time to time.
Invesco's culture of inclusivity and its commitment to diversity in the workplace are demonstrated through our people practices. We are proud to be an equal opportunity employer. All qualified applicants will receive consideration for employment without regard to race, creed, color, religion, sex, gender, gender identity, sexual orientation, marital status, national origin, citizenship status, disability, age, or veteran status. Our equal opportunity employment efforts comply with all applicable U.S. state and federal laws governing non-discrimination in employment.