HR Business Partner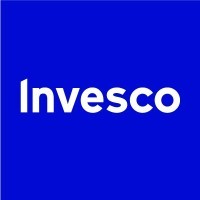 Invesco
People & HR
Atlanta, GA, USA
Posted on Tuesday, September 5, 2023
As one of the world's leading asset managers, Invesco is dedicated to helping investors worldwide achieve their financial objectives. By delivering the combined power of our distinctive investment management capabilities, we provide a wide range of investment strategies and vehicles to our clients around the world.
If you're looking for challenging work, smart colleagues, and a global employer with a social conscience, come explore your potential at Invesco. Make a difference every day!
Job Description
Your Role:
The HR Business Partner acts as the relationship manager for our Investment business groups by providing proactive and effective HR strategies that drive better people and business results; serves as relationship manager between core HR functions and the business leaders; ensures flawless execution of all facets of HR support, services, and programs – leading efforts and working with HR Generalists and Coordinators on others.
You will be responsible for:
Human Capital Thought Leadership:
Provides human capital advice to managers and key leaders.
Understands the business models, people, and strategies for the assigned business well enough to identify trends.
Conduct root cause analysis of people related issues and leverage/interpret relevant management information to assist managers with both making sound decisions and developing and implementing appropriate people-related solutions.
Works closely with Finance partners to provide financial analysis to support fact-based people.
Actively participates in and may lead full impact analysis for organizational restructuring and execute effective plans to support restructuring needs.
Diversity and Inclusion:
Partners with business leaders to create diversity and inclusion programs that are relevant to business strategies, aligned with the corporate imperative, and that meaningfully enhance the firm's culture and diversity of thought.
Leadership Effectiveness:
Develops a deep knowledge of the talent within the assigned business unit, utilizing feedback, performance management and talent development information to provide advice to managers on motivating, developing and performance managing their teams.
Advocates for and enables a culture of feedback.
Engages with leaders to create and execute change management and organizational design frameworks that support the business' evolving needs.
Partners with and influences managers to identify talent/skills gaps on their teams and designs solutions to fill the gaps.
Partners with IVZ Learning and Development consultant to design targeted/accelerated development plans with successful outcomes for top performers, leading to growth opportunities.
Risk Management, Execution and Program Management:
Identifies and translates business needs into pragmatic HR solutions.
Effectively executing HR-related and/or cyclical activities such as talent management, workforce planning, performance management, and the compensation cycle process (ensuring decisions are performance and market led)
Fully understands and interprets HR policy and best practices to give advice.
Influence managers and employees on a full range of complex employee and organization related issues including employee relations situations, conflict resolution, policy interpretation, redundancies, etc
Stays current with changing employment legislation through active self-learning. Demonstrated ability to successfully manage and mitigate HR risks of complex issues such as claims of harassment or discrimination.
The experience you bring:
5+ years of related experience as HR Business partner, or equivalent experience - ideally within financial services or asset management industries
Bachelor's degree or equivalent required, PHR preferred.
Demonstrable experience in partnering with managers on all people and organization related situations by proactively identifying issues, asking good questions, recommending solutions as well as providing advice.
Prior experience advising and influencing all levels of managers on sophisticated employee related issues.
Prior experience leading and implementing change management plans that support critical initiatives.
Must be experienced working in a highly collaborative matrix organization, preferably a global matrix organization.
Ability to successfully support global clients and navigate conflicting priorities of all constituencies.
Proven ability to prioritize and accomplish a wide variety of assignments.
Prior experience conducting root cause analysis on business issues and recommending practical and effective HR solutions. Prior experience in identifying and addressing individual and team performance gaps.
Experience analyzing HR and business data and creating/presenting management information to aid leaders in making good business decisions.
Strong business acumen and understanding of investment management.
Expert technical HR knowledge across the broad spectrum of the HR functions such as compensation, benefits, organizational development, people development, talent acquisition, employee relations, etc.
Deep understanding of employment legislation and HR best practices
Highly proficient with HR systems and strong PC skills in PeopleSoft and Microsoft applications (Word, Excel, PowerPoint)
Passion for delivering on a well-executed plans, enthusiastic, positive and self-motivated
Excellent interpersonal, influencing and proven relationship management skills
Strong organizational and planning skills; excellent attention to detail
Highly professional with ability to deliver difficult messages with tact and diplomacy
Ability and willingness to question conventional wisdom when appropriate
Comfortable with ambiguity and the ability to adapt to change
Able to successfully work in a matrixed, global HR team
Highly proficient at issue identification, root cause analysis, and resolution
Full Time / Part Time
Full time
Worker Type
Employee
Job Exempt (Yes / No)
Yes
Workplace Model
At Invesco, our workplace model supports our culture and meets the needs of our clients while providing flexibility our employees value. As a full-time employee, compliance with the workplace policy means working with your direct manager to create a schedule where you will work in your designated office at least three days a week, with two days working outside an Invesco office.
Our people are at the very core of our success. Invesco employees get more out of life through our comprehensive compensation and benefit offerings including:
Flexible time off and opportunities for a flexible work schedule

401(K) matching of 100% up to the first 6% with additional supplemental contribution

Health & wellbeing benefits

Parental Leave benefits

Employee stock purchase plan
The above information on this description has been designed to indicate the general nature and level of work performed by employees within this role. It is not designed to contain or be interpreted as a comprehensive inventory of all duties, responsibilities and qualifications required of employees assigned to this job. The job holder may be required to perform other duties as deemed appropriate by their manager from time to time.
Invesco's culture of inclusivity and its commitment to diversity in the workplace are demonstrated through our people practices. We are proud to be an equal opportunity employer. All qualified applicants will receive consideration for employment without regard to race, creed, color, religion, sex, gender, gender identity, sexual orientation, marital status, national origin, citizenship status, disability, age, or veteran status. Our equal opportunity employment efforts comply with all applicable U.S. state and federal laws governing non-discrimination in employment.