Assoc. Director, Digital Tool Engineering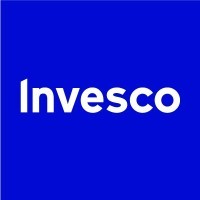 Invesco
Houston, TX, USA · Atlanta, GA, USA
Posted on Thursday, September 14, 2023
As one of the world's leading asset managers, Invesco is dedicated to helping investors worldwide achieve their financial objectives. By delivering the combined power of our distinctive investment management capabilities, we provide a wide range of investment strategies and vehicles to our clients around the world.
If you're looking for challenging work, smart colleagues, and a global employer with a social conscience, come explore your potential at Invesco. Make a difference every day!
Job Description
The Team
Join us in realizing Invesco's Digital Transformation! We are on a journey to reinvent Invesco. Think of us as like a tribe of digital activists who focus disruptive innovation and believe that digital operations in Investment Management can be done better.
Our vision is simple. To create strategic advantage by being the best at digital operations. We are highly motivated, not your usual financial services stereotype, and thrive within an industry resistant to change. As a team we respect and trust each other and celebrate our successes AND failures. Welcome to the new world order!

The Role
Right now, we are transforming the way we engage & partner with clients – aka Total CX. The purpose being "Achieve indispensable partnership by delivering personalized experiences for our clients while being the leading-edge firm driving a client centric approach".
The Associate Director of Digital Tools acts as a senior level technical and functional expert, collaborating with business and Tech stakeholders at all levels to identify solution options and map value streams. This position is responsible for using industry leading practices and techniques to deliver measurable business outcomes in a large-scale, complex organization. Responsibilities sit across Distribution Technology with a heavy leaning on tools used by our clients and sales teams in their engagement with clients
You will be Responsible for:
Global Capability Technology owner for digital tool implementations that promote engagement with clients and internal sales teams
- Strong technical abilities with respect to personalization at scale especially as it relates to customizing and personalizing client portfolios and driving client outcomes
- Demonstrated ability to partner with FinTech companies to implement a long-term strategy for client facing digital tools
- Demonstrated ability to deliver external facing point solutions at scale with an orientation to security.
- Demonstrated ability to make good build vs buy vs partnership choices as we initiate new projects
- Demonstrated ability to have OKRs and metrics drive prioritization of initiatives
Strategy and Planning
Build, develop and maintain highly collaborative and effective working relationships with business partners, operations, and security to facilitate proactive planning with smooth communication and issue resolution
- Work with business stakeholders to build consensus and alignment for sourcing projects
- Work with Capability Business Owner to develop technology solutions for proposed demand requests.
- Own Architectural Roadmap around key capabilities
- Own definition and prioritization of Technical Debt remediation and mitigation efforts
- Provide vision and direction to the Agile development program, squads and stakeholders throughout the project and product development lifecycle
- Collaborate with the Release Train Engineers on program execution and to drive requests through the Technology Operating Committee (TOC)
- Make key program decisions around technology approach / solution in collaboration with the Head of Distribution Technology and Enterprise & Solutions Architects to ensure capability alignment to strategy​
- Make key technology decisions to support the strategic vision and capability initiatives​
- Responsible for ensuring the proposed Demand requests align with the technology strategy​
- Define clear technical design, direction and guide the Agile software development.
- Work with Enterprise Architect to help develop technology solutions for proposed demand requests.
- Define program and squad structures evolving and optimizing to meet business needs
- Define team's goals and perform quarterly check in and feedback sessions.
- Define team development plans for individual team members to execute against
- Manage project planning, resourcing, and budget
- Own vendor relationships communicating Tech requirements and negotiating statements of work.
The Experience You Bring:
. - Bachelor's degree in Computer Engineering, Computer Science, or related degree is required
- Excellent written and oral communications skills
- Proven ability to get stuff done, driven to see your team succeed
- Exceptional interpersonal skills, including collaboration, facilitation, and negotiation
- Highly motivated to drive transformational change
- Minimum 8+ years' experience in business application design, development, implementation, and/or solution architecture
- 7+ years technical team leadership experience
- Strong knowledge of DevSecOps best practices
- Experience in delivering client facing digital tools is required
- Knowledge of Scaled Agile techniques is nice to have (cross-functional experience is highly desirable)
- Experience with structured design, development and implementation of new and established computing architectures
- Experience with multiple, diverse technical configurations, technologies, and processing environments
- Quickly comprehends the functions and capabilities of new technology
Full Time / Part Time
Full time
Worker Type
Employee
Job Exempt (Yes / No)
Yes
Workplace Model
At Invesco, our workplace model supports our culture and meets the needs of our clients while providing flexibility our employees value. As a full-time employee, compliance with the workplace policy means working with your direct manager to create a schedule where you will work in your designated office at least three days a week, with two days working outside an Invesco office.
Our people are at the very core of our success. Invesco employees get more out of life through our comprehensive compensation and benefit offerings including:
Flexible time off and opportunities for a flexible work schedule

401(K) matching of 100% up to the first 6% with additional supplemental contribution

Health & wellbeing benefits

Parental Leave benefits

Employee stock purchase plan
The above information on this description has been designed to indicate the general nature and level of work performed by employees within this role. It is not designed to contain or be interpreted as a comprehensive inventory of all duties, responsibilities and qualifications required of employees assigned to this job. The job holder may be required to perform other duties as deemed appropriate by their manager from time to time.
Invesco's culture of inclusivity and its commitment to diversity in the workplace are demonstrated through our people practices. We are proud to be an equal opportunity employer. All qualified applicants will receive consideration for employment without regard to race, creed, color, religion, sex, gender, gender identity, sexual orientation, marital status, national origin, citizenship status, disability, age, or veteran status. Our equal opportunity employment efforts comply with all applicable U.S. state and federal laws governing non-discrimination in employment.