Strategic Research Analyst, Global Equities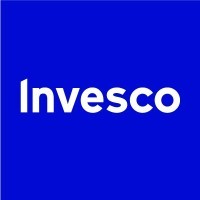 Invesco
IT
New York, NY, USA
Posted on Wednesday, September 20, 2023
As one of the world's leading asset managers, Invesco is dedicated to helping investors worldwide achieve their financial objectives. By delivering the combined power of our distinctive investment management capabilities, we provide a wide range of investment strategies and vehicles to our clients around the world.
If you're looking for challenging work, smart colleagues, and a global employer with a social conscience, come explore your potential at Invesco. Make a difference every day!
Job Description
Job Description Summary:
Invesco is seeking a talented and dedicated Strategic Research Analyst to join our Global Equities team. This role focuses on conducting qualitative and investigative research for small- and mid-cap companies, both domestic and international. As a key member of the team, you will collaborate with the Lead Portfolio Manager and Co-Portfolio Manager to analyze current and potential investments, as well as related sectors and industries. This unique generalist position diverges from traditional industry-specialist roles by primarily emphasizing qualitative analysis and investigative research. Specifically, the role involves in-depth research into companies' stakeholders; namely, customers, employees, suppliers and management, as well as their SWOT and their competitive and operational ecosystems.
Your work will contribute to the Invesco Global Opportunities Fund, guided by the Fund's investment process. This process is designed to identify and invest in asset-light, conservatively-capitalized companies capable of generating a-cyclical growth, consistently high internal rates of return (IRR), and relatively predictable free cash flow.
Key responsibilities / Duties:
Collaborate both independently and as part of a team to conduct unbiased research on companies' stakeholders, SWOT analysis, and competitive and operational ecosystems.

Interview a range of decision-makers beyond the standard c-suite and IR roles, including former managers and employees, customers, competitors, suppliers, and other industry participants.

Participate in company-management meetings and conference calls, providing analysis and insights, often in collaboration with the Lead Portfolio Manager and/or Co-Manager.

Analyze the company's value-chain activities and recurring revenue sources.

Uncover and analyze the company's strategic 'DNA,' maintaining skepticism in the face of nebulous or shifting strategies.

Evaluate financial statements, with a focus on gross margin levels (indicative of pricing power) and capital allocation decisions (including M&A, dividends, buybacks, and discretionary expenditures such as marketing and R&D).

Assess the company's go-to-market strategy, including direct vs. third-party salesforces and implications for customer retention and profitability.

Enhance and complement sell-side research, addressing its limitations related to strategy, structure, and overemphasis on unproven technology and short-term events.
Competencies and Philosophical Fit:
Strong integrity, empathy, high emotional intelligence, sociability, and ethical principles.

Enthusiasm for the art of objective strategic research for long-term investment.

Excellent communication skills, both verbal and written, with the ability to concisely convey findings and recommendations.

Proficiency in mathematics, including valuation ratios and internal rates of return (IRR).

Fundamental understanding of macroeconomics, including exchange rates, cultural dynamics, and cyclical influences.

Dedication to objectivity, including the identification of 'group-think,' assessment of source authenticity, and overcoming commitment bias.

Process-driven approach, appreciating asset-light companies that generate consistent high IRR and predictable free cash flow.

Focus on capital preservation and downside risk assessment, highlighting potential challenges.

Resistance to investor fear of missing out (FOMO) and alluring narratives.
Additional Qualifications:
Advanced business-related degree preferred.

Experience in international travel and cultural awareness.

Minimum of 10 years of experience in investigative financial journalism or similar non-traditional analysis preferred.
The salary range for this position in New York is $200,000 - $250,000 annually. The total compensation offered for this position includes salary and incentive pay and will vary based on skills, experience, and location.
Full Time / Part Time
Full time
Worker Type
Employee
Job Exempt (Yes / No)
Yes
Workplace Model
At Invesco, our workplace model supports our culture and meets the needs of our clients while providing flexibility our employees value. As a full-time employee, compliance with the workplace policy means working with your direct manager to create a schedule where you will work in your designated office at least three days a week, with two days working outside an Invesco office.
Our people are at the very core of our success. Invesco employees get more out of life through our comprehensive compensation and benefit offerings including:
Flexible time off and opportunities for a flexible work schedule

401(K) matching of 100% up to the first 6% with additional supplemental contribution

Health & wellbeing benefits

Parental Leave benefits

Employee stock purchase plan
The above information on this description has been designed to indicate the general nature and level of work performed by employees within this role. It is not designed to contain or be interpreted as a comprehensive inventory of all duties, responsibilities and qualifications required of employees assigned to this job. The job holder may be required to perform other duties as deemed appropriate by their manager from time to time.
Invesco's culture of inclusivity and its commitment to diversity in the workplace are demonstrated through our people practices. We are proud to be an equal opportunity employer. All qualified applicants will receive consideration for employment without regard to race, creed, color, religion, sex, gender, gender identity, sexual orientation, marital status, national origin, citizenship status, disability, age, or veteran status. Our equal opportunity employment efforts comply with all applicable U.S. state and federal laws governing non-discrimination in employment.