Compliance Officer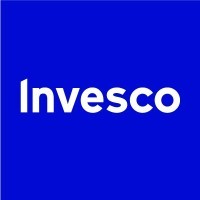 Invesco
Software Engineering, Legal
Atlanta, GA, USA
Posted on Wednesday, September 20, 2023
As one of the world's leading asset managers, Invesco is dedicated to helping investors worldwide achieve their financial objectives. By delivering the combined power of our distinctive investment management capabilities, we provide a wide range of investment strategies and vehicles to our clients around the world.
If you're looking for challenging work, smart colleagues, and a global employer with a social conscience, come explore your potential at Invesco. Make a difference every day!
Job Description
Your Role
As a Compliance Officer, you will assist Invesco, Ltd.'s U.S. business operations with respect to compliance with applicable state, federal and self-regulatory agency requirements. You will have the opportunity to support a variety of equity and multi-asset account types including but not limited to UIT, Mutual Funds, Institutional, ERISA, and Collective Trust.

You will be responsible for:
Addressing day to day compliance issues related to trading strategies and the application of technology related controls created and applied in the order management system by the Compliance department.

Maintaining Evergreen Compliance - Lead and conduct reviews of Investment guidelines to maintain evergreen Compliance environment; Assign, monitor, and maintain rules and documentation in the OMS and global investment restrictions database and workflow tool Unify IC.

Product Line Responsibility - Specific functional responsibility for monitoring assigned accounts within the OMS. Candidate will be responsible for all aspects of Investments Compliance for a specific product line of asset management products.

Resource to Sr. Management - Serve as a liaison between the leaders of the business and Compliance departments to resolve any new or outstanding concerns. Present complex information in a professional and easy to understand manner through written materials or presentations for a wide variety of audiences.

New Product Launches - Ongoing review of new and existing products and participate in new product launches to ensure regulatory compliance and appropriate development of strategy within all required regulatory requirements.

Forensic and Transactional Testing - Lead and conduct forensic, periodic, and transactional testing to ensure compliance with all applicable state, federal and self-regulatory agency requirements to ensure compliance of the U.S. Asset Management Business Groups.

Project Management - Interact with members of the global compliance team to assess, document, monitor, report, develop, coordinate, and implement various compliance monitoring activities, ongoing testing and related controls.
The experience you bring:
A Bachelor's degree in a relevant field of study is required.

Interest in equity, multi-asset investments and related products is required.

Desire to learn about regulations and derivates is required.

The ability to critically examine situations and make recommendations based on facts is required.

Knowledge of securities markets and operations within the financial services industry is preferred.

Working knowledge or experience of back-office operations, financial services industry, or securities laws/regulations is a plus.

Proficiency of the Microsoft Office suite of applications required.

Knowledge or experience with multi-asset, derivatives or fund of fund preferred.

Familiarity with or the ability to learn trading systems and their compliance component such as Charles River, Aladdin, Adroit, Checkfree APL, Bloomberg, Merrin, Latent Zero, or similar order management/compliance rules-based systems is a plus.

Must possess strong prioritization, problem solving, oral and written communication skills and the ability to interact well with all levels of employees.

Strong quantitative, analytical, problem-solving skills, including the ability to accumulate, organize, and assimilate large amounts of information.

FINRA Series certifications is a plus.

Certification in a related field of practice is a plus.
Full Time / Part Time
Full time
Worker Type
Employee
Job Exempt (Yes / No)
Yes
Workplace Model
At Invesco, our workplace model supports our culture and meets the needs of our clients while providing flexibility our employees value. As a full-time employee, compliance with the workplace policy means working with your direct manager to create a schedule where you will work in your designated office at least three days a week, with two days working outside an Invesco office.
Our people are at the very core of our success. Invesco employees get more out of life through our comprehensive compensation and benefit offerings including:
Flexible time off and opportunities for a flexible work schedule

401(K) matching of 100% up to the first 6% with additional supplemental contribution

Health & wellbeing benefits

Parental Leave benefits

Employee stock purchase plan
The above information on this description has been designed to indicate the general nature and level of work performed by employees within this role. It is not designed to contain or be interpreted as a comprehensive inventory of all duties, responsibilities and qualifications required of employees assigned to this job. The job holder may be required to perform other duties as deemed appropriate by their manager from time to time.
Invesco's culture of inclusivity and its commitment to diversity in the workplace are demonstrated through our people practices. We are proud to be an equal opportunity employer. All qualified applicants will receive consideration for employment without regard to race, creed, color, religion, sex, gender, gender identity, sexual orientation, marital status, national origin, citizenship status, disability, age, or veteran status. Our equal opportunity employment efforts comply with all applicable U.S. state and federal laws governing non-discrimination in employment.