Advanced Desktop Support Analyst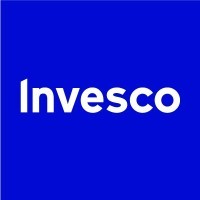 Invesco
IT, Customer Service
Atlanta, GA, USA
Posted on Wednesday, September 20, 2023
As one of the world's leading asset managers, Invesco is dedicated to helping investors worldwide achieve their financial objectives. By delivering the combined power of our distinctive investment management capabilities, we provide a wide range of investment strategies and vehicles to our clients around the world.
If you're looking for challenging work, smart colleagues, and a global employer with a social conscience, come explore your potential at Invesco. Make a difference every day!
Job Description
As one of the world's leading asset managers, we are solely dedicated to delivering an investment experience that helps people get more out of life. If you're looking for challenging work, smart colleagues, and a global employer with a social conscience, explore your potential at Invesco.
The Department
Our mission is to build world-class, client-centric technology solutions that drive competitive advantage, grow our global business, and deliver an investment experience that helps people get more out of life. This mission is fueled by inventive and cohesive teams, which thrive on teamwork and shared trust and demonstrate the diversity of thought. Our success is driven by our people, which is why we invest heavily in our talent, promoting continuous learning and development, offering opportunities to work with emerging technologies, and creating the space to discover.
Our high-performing, OneTech team is seeking candidates who innovate, operate effectively in an agile environment, challenges the status quo, and are driven to succeed.
Your Role:
This analyst will be dedicated to the Atlanta campus. The individual is responsible for all things Technology that the end-user touches along with working across all Infrastructure teams (networking, engineering, application support, etc.) ensuring the smooth day to day operations for our end users who are both in the office and remote.
You will be responsible for:
Serve as a dedicated resource Tech Customer Experience including but not limited to: Level 2 & 3 "White Glove" service, Collaboration solutions (Microsoft Teams), ServiceDesk software and Inventory Management (ServiceNow), Network and Data Center Activities as needed.

Primary support person for our technology assistance kiosk (TechStop). Duties include managing our TechStop during business hours, offering top-notch support to our internal business partners, and capturing all work in ServiceNow.

Responsible for instilling the culture of white-glove service for both end-users and tech colleagues alike, learning existing processes and procedures, and ultimately, proposing and then implementation of better methods. Be an entrepreneur from within!

Actively and continuously improve working practices to ensure team success as measured by efficient and effective metrics.

Work across Tech Infrastructure teams, both Run and Build, to solve for current state issues and future state planning.

Identify improvements that can be made within Technology infrastructure and lead and/or assist with streamlining, simplifying, and general improvement of systems' efficiencies through the effective use of technology, lateral thinking, and creativity.

Collaborate closely with the appropriate site lead and your team for scheduling and prioritizing.

Collaborate with other Technology teams to deliver world-class services from a Technology Infrastructure standpoint.
The experience you bring:
3+ years of technology-related expertise.

Background in a client-prioritized, service-oriented environment is key, along with an inner drive passionate about continuous improvement.

The qualities of a self-starter – Able to identify and resolve incidents and, problems and requests without constant supervision as time goes on.

Strong decision-making, follow-up, follow-through, and priority-setting skills are required.

The ability to work well with both technical colleagues and senior business leaders to provide support and updates at appropriate levels of detail and complexity.

Proven, real-world work experience in a variety of end-user technologies.

Experience documenting support procedures and training/mentoring peers on how to troubleshoot and support newly installed technology equipment or products.

Possess strong troubleshooting experience in (Audiovisual, Telephony products and equipment, Networking basics, Windows OS and workplace tools, Apple iOS devices, Printing, scanning, and faxing) and subsequent strong communication skills.

Experience working with Apple's Remote Support technology, Apple Remote Desktop, Mac OS, MS Office software for Mac, and Mac imaging solutions including but not limited to JAMF Pro. Familiarity with Adobe Suite of products.

Experience supporting meetings using Microsoft Teams, Crestron and Polycom devices, and various headset models.

Strong technical troubleshooting skills with a dedication to standards, documentation, thinking ahead, prioritization, and making fact-based decisions.

A strong understanding of ITIL methodology.

A Bachelors or Associates Degree and/or certifications in related disciplines is helpful but not required.
Full Time / Part Time
Full time
Worker Type
Employee
Job Exempt (Yes / No)
No
Workplace Model
At Invesco, our workplace model supports our culture and meets the needs of our clients while providing flexibility our employees value. As a full-time employee, compliance with the workplace policy means working with your direct manager to create a schedule where you will work in your designated office at least three days a week, with two days working outside an Invesco office.
Our people are at the very core of our success. Invesco employees get more out of life through our comprehensive compensation and benefit offerings including:
Flexible time off and opportunities for a flexible work schedule

401(K) matching of 100% up to the first 6% with additional supplemental contribution

Health & wellbeing benefits

Parental Leave benefits

Employee stock purchase plan
The above information on this description has been designed to indicate the general nature and level of work performed by employees within this role. It is not designed to contain or be interpreted as a comprehensive inventory of all duties, responsibilities and qualifications required of employees assigned to this job. The job holder may be required to perform other duties as deemed appropriate by their manager from time to time.
Invesco's culture of inclusivity and its commitment to diversity in the workplace are demonstrated through our people practices. We are proud to be an equal opportunity employer. All qualified applicants will receive consideration for employment without regard to race, creed, color, religion, sex, gender, gender identity, sexual orientation, marital status, national origin, citizenship status, disability, age, or veteran status. Our equal opportunity employment efforts comply with all applicable U.S. state and federal laws governing non-discrimination in employment.