Financial Reporting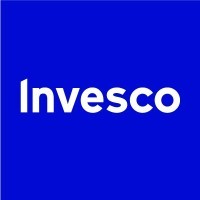 Invesco
Accounting & Finance
Houston, TX, USA
Posted on Wednesday, September 20, 2023
As one of the world's leading asset managers, Invesco is dedicated to helping investors worldwide achieve their financial objectives. By delivering the combined power of our distinctive investment management capabilities, we provide a wide range of investment strategies and vehicles to our clients around the world.
If you're looking for challenging work, smart colleagues, and a global employer with a social conscience, come explore your potential at Invesco. Make a difference every day!
Job Description
The Department
Global Fund Services (GFS) professionals ensure that the accounting, tax, administration, reporting, and Office of the Fund CFO (OFCFO) services provided to the funds are done so with a consistent level of rigor and governance that allow Invesco to create a superior investment experience for our clients and lead in the markets we serve.
Your Role
Responsible for providing leadership in the daily activities of the Fund Financial Reporting Group in Fund Administration by providing expertise in the quality assurance of financial reporting data. This includes overseeing the application of accounting and financial principles, theories, and concepts as it relates to the preparation of quarterly, semi-annual and annual reports, financial reporting disclosure requirements, SEC and other regulatory filings or ad-hoc requests for Invesco mutual funds, ETFs, collective trusts, partnerships and other Institutional products.
You will be responsible for:
According to established procedures, reviews annual, semi-annual and quarterly shareholder reports for adherence with GAAP, regulatory and Invesco policies.

Performs quality assurance role for outsourced products administered by an outside service provider. This includes running the audits and acting as liaison between the outside audit firm and the service provider, overseeing the financial reporting process and collaborating with the service provider on disclosure updates and comment resolution.

Trains financial reporting staff in financial reporting for investment companies. This includes aiding employees in understanding/implementing new procedures and new issues affecting the financial reporting group.

Leads annual audit process with the outside audit firm. This includes conducting kick-off meetings with key departments, being point person for issues and comments that come up during the audit and ensuring audits stay on track to meet regulatory reporting deadlines.

Maintains up to date technical knowledge of existing and new accounting pronouncements and SEC guidelines for the investment company industry. Researches and implements appropriate disclosures and procedures to ensure compliance.

Assists in developing, researching, updating, and maintaining internal controls including preparation of written policies and procedures. Makes recommendations for improvements to procedures and processes.

Assists in maintaining the financial reporting system used in the preparation of shareholder reports to ensure data integrity, operating efficiencies, and accuracy.

Assists in preparation of financial information for the annual updates to the funds' registration statements (N1-A's-Prospectuses) in addition to any subsequent filings. This includes maintaining an understanding of the SEC requirements for N1-A filings.

Coordinates and reviews other regulatory filings (Forms N-MFP, N-CSR, N-PORT, N-CEN and CPO-PQR), ensuring accuracy and adherence to regulatory requirements. This includes collaborating with outside service providers and other Invesco departments to ensure timely and accurate filings are completed within regulatory deadlines.

Coordinates and implements special projects for Financial Reporting, as assigned.
The experience you bring:
A minimum of 3 - 5 years of accounting experience.

Mutual Fund experience and/or financial reporting experience is preferred.

People or process management experience is preferred.

A Bachelor's degree is required. A Bachelor's degree in Accounting is preferred.

Ability to collaborate with team and outside service providers in a global environment.

Excellent written and verbal communication and interpersonal skills necessary to interact effectively with a variety of individuals.

Must have an advanced understanding of accounting and financial principles and be able to apply these principles to accounting for mutual funds.

Must also demonstrate a strong working knowledge of multiple class accounting, foreign currency translations, futures and options contracts, forward foreign currency contracts, complex securities and corporate actions.

Must have strong analytical skills to solve complex accounting issues, be proficient in reviewing detailed financial data and show initiative in problem solving and follow up.

Must have the ability to manage multiple projects, delegate work, and prioritize work, to meet deadlines.

Designation as a Certified Public Accountant is preferred.
Work Model (In Office / Hybrid / Remote)
Hybrid
Full Time / Part Time
Full time
Worker Type
Employee
Job Exempt (Yes / No)
Yes
Our people are at the very core of our success. Invesco employees get more out of life through our comprehensive compensation and benefit offerings including:
Flexible time off and opportunities for a flexible work schedule

401(K) matching of 100% up to the first 6% with additional supplemental contribution

Health & wellbeing benefits

Parental Leave benefits

Employee stock purchase plan
The above information on this description has been designed to indicate the general nature and level of work performed by employees within this role. It is not designed to contain or be interpreted as a comprehensive inventory of all duties, responsibilities and qualifications required of employees assigned to this job. The job holder may be required to perform other duties as deemed appropriate by their manager from time to time.
Invesco's culture of inclusivity and its commitment to diversity in the workplace are demonstrated through our people practices. We are proud to be an equal opportunity employer. All qualified applicants will receive consideration for employment without regard to race, creed, color, religion, sex, gender, gender identity, sexual orientation, marital status, national origin, citizenship status, disability, age, or veteran status. Our equal opportunity employment efforts comply with all applicable U.S. state and federal laws governing non-discrimination in employment.