Marketer, ETF Marketing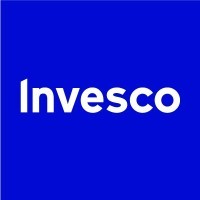 Invesco
Marketing & Communications
New York, NY, USA
Posted on Wednesday, September 27, 2023
As one of the world's leading asset managers, Invesco is dedicated to helping investors worldwide achieve their financial objectives. By delivering the combined power of our distinctive investment management capabilities, we provide a wide range of investment strategies and vehicles to our clients around the world.
If you're looking for challenging work, smart colleagues, and a global employer with a social conscience, come explore your potential at Invesco. Make a difference every day!
Job Description
The Team:
We are looking for someone who has the same passion we do for helping people achieve greater possibilities with their money. Ideally, this person has a strong interest in the financial markets and the global economy, a working knowledge of the products used to access these markets, and a growing understanding of the needs of investors. Using this knowledge, the candidate will be able to effectively market our ETF line up to our current and prospective clients.
This role sits at the critical intersection of the expertise of our investing and product professionals and our ability to write, edit, design and produce high-quality content with distinctive product narratives delivered in the right contexts, for our clients and their clients. The ideal candidate will display a blend of subject matter expertise, strong writing and relationship skills.
The Role:
As an ETF Product Marketer, you will be responsible for writing and developing marketing material tailored for our U.S. clients spanning individual investors, financial advisors and institutions. This content will either be used by our sales team or promoted through scalable marketing tactics (e.g. web, events, email, digital, etc.) to drive and retain revenue for our ETF line up. This is a critical position within our organization where we strive to put our clients at the center of everything that we do. You'll be doing all this in a fast-paced yet supportive team culture that values positivity, personality, a real sense of commitment and responsibility – a team charged with articulating the substance of what Invesco does, with a mandate to make our content human, resonate, and be genuinely valuable to clients.
You will be responsible for:
Foundational messaging: collaborating with investment/product teams to help define and express our core asset classes and product expertise, value propositions and stories, that will in turn guide and influence web, social, collateral and campaign content.

Content creation: write and deliver compelling, repeatable sales messaging, materials and campaigns designed to help salespeople drive deeper client relationships

Collaboration: closely work with our Campaigns Marketing team to create content that is ultimately going to be distributed by them across relevant marketing touchpoints (digital, social, paid, earned and owned channels)

Content management: determining where and when product content should be delivered/updated and in which content channels (sales materials, web content, etc.), as well as having a view when product adjacent content (supportive asset class or market thought leadership) is needed

Core content production and updates: in close partnership with marketing operations, working on standardized content types: launches, decks, updates, commentaries, collateral, fact sheets, etc.

Content operations: help investment teams systematize (templates, workflows) and improve content they create

Content metrics: use research and content metrics to inform ongoing improvement of messaging and specific content types

Monitor industry, competitor, and client trends: Continuously monitor client, industry and competitor trends to develop and refine product positioning; identify both strategic and tactical opportunities to differentiate our solutions in a highly commoditized marketplace
The experience you bring:
Bachelor's degree or equivalent practical experience

Minimum two years of work experience in asset management or financial services.

Passion for marketing and how it can help clients achieve their goals

Interest in writing all types of marketing content from sales enablement collateral (e.g. emails, PowerPoints, talking points) to scalable marketing material (e.g. blogs, articles, web copy)

Strong project management skills with an emphasis on bringing together multiple stakeholders and driving towards a common goal under specified timelines

Ability to problem solve independently, stay proactive and remain organized

Strong verbal communication and presentation skills

Writing ability: Highly proficient writing skills with an ability to translate complex topics into client-centric, easy-to-understand and differentiated material

Story telling ability: Excellent ability to tell stories in compelling, effective ways

Experience with investment management clients: Prior client-facing or sales-related experience

Industry credentials: Series 7 & 63 licenses (or acquired after joining); any additional financial industry licenses and certifications (or pursuit thereof)
The total compensation offered for this position, which includes salary and incentive pay, will vary based on skills, experience and location. The salary range for this position in New York City is $85,000 to $100,000 annually.
Full Time / Part Time
Full time
Worker Type
Employee
Job Exempt (Yes / No)
Yes
Workplace Model
At Invesco, our workplace model supports our culture and meets the needs of our clients while providing flexibility our employees value. As a full-time employee, compliance with the workplace policy means working with your direct manager to create a schedule where you will work in your designated office at least three days a week, with two days working outside an Invesco office.
Our people are at the very core of our success. Invesco employees get more out of life through our comprehensive compensation and benefit offerings including:
Flexible time off and opportunities for a flexible work schedule

401(K) matching of 100% up to the first 6% with additional supplemental contribution

Health & wellbeing benefits

Parental Leave benefits

Employee stock purchase plan
The above information on this description has been designed to indicate the general nature and level of work performed by employees within this role. It is not designed to contain or be interpreted as a comprehensive inventory of all duties, responsibilities and qualifications required of employees assigned to this job. The job holder may be required to perform other duties as deemed appropriate by their manager from time to time.
Invesco's culture of inclusivity and its commitment to diversity in the workplace are demonstrated through our people practices. We are proud to be an equal opportunity employer. All qualified applicants will receive consideration for employment without regard to race, creed, color, religion, sex, gender, gender identity, sexual orientation, marital status, national origin, citizenship status, disability, age, or veteran status. Our equal opportunity employment efforts comply with all applicable U.S. state and federal laws governing non-discrimination in employment.