MBA Intern Private Credit (Distressed Debt)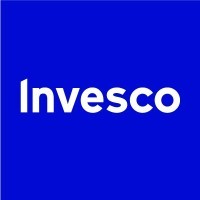 Invesco
New York, NY, USA
Posted on Wednesday, September 27, 2023
As one of the world's leading asset managers, Invesco is dedicated to helping investors worldwide achieve their financial objectives. By delivering the combined power of our distinctive investment management capabilities, we provide a wide range of investment strategies and vehicles to our clients around the world.
If you're looking for challenging work, smart colleagues, and a global employer with a social conscience, come explore your potential at Invesco. Make a difference every day!
Job Description
This Internship is targeted to 1st Year MBA students in the class of 2025.
About the Team
The distressed credit & special situations team within Invesco focuses on opportunistic stressed and distressed investments as well as special situations control opportunities across the United States and Europe. We are part of Invesco's global private credit platform, with approximately $40 billion of assets under management today across broadly syndicated loans, structured credit, direct lending and distressed credit. The team has been together since 2016 and maintains a private equity style approach to sourcing, diligence, and execution of investments. We manage approximately $1.5 billion in assets and are currently investing out of our third special situations fund as well as an opportunistic private credit vehicle. People and a collaborative culture are the foundation of our success, and it is our mission to hire, develop and retain the best talent in our industry.
Your Role
This position is an exciting opportunity to join our New York Office as a Distressed Credit MBA Intern. You will assist in analyzing and evaluating stressed credit trades and distressed-for-control investments across a wide range of industries.
Key Responsibilities / Duties:
Analysing and executing new investment opportunities
Driving due diligence process, including the creation of investment committee materials, presenting analysis and findings to team / investment committee
Interacting with management teams, advisors, and other constituents
Post-investment monitoring and management of portfolio investments
Work Experience / Knowledge:
Prior experience as an investment banking analyst with at least one full year of experience in a restructuring, leveraged finance, M&A, or other relevant industry group
Prior experience at a credit-focused buy-side firm (e.g., hedge fund, special situations, direct lending, etc.) is a plus
Preference will be given to candidates with demonstrated experience in

restructuring/work-out

situations
Skills / Other Personal Attributes Required:
Proficient with Microsoft Word, Excel and PowerPoint
Strong communication (verbal and written) skills
Excellent modelling abilities
Detail-oriented
Intellectually curious
Comfortable reading and understanding financial and legal documentation
Passion for investing and learning about different business models
Sound judgment and strong technical skills
Driven, humble, a self-starter and a good team player
Formal Education:
Pursuing graduate-level degree in finance and/or economics with relevant course work
Undergraduate degree from a top institution, with minimum GPA requirement of 3.5
Full Time / Part Time
Full time
Worker Type
Student/Intern (Fixed Term)
Job Exempt (Yes / No)
Yes
Workplace Model
At Invesco, our workplace model supports our culture and meets the needs of our clients while providing flexibility our employees value. As a full-time employee, compliance with the workplace policy means working with your direct manager to create a schedule where you will work in your designated office at least three days a week, with two days working outside an Invesco office.
Our people are at the very core of our success. Invesco employees get more out of life through our comprehensive compensation and benefit offerings including:
Flexible time off and opportunities for a flexible work schedule

401(K) matching of 100% up to the first 6% with additional supplemental contribution

Health & wellbeing benefits

Parental Leave benefits

Employee stock purchase plan
The above information on this description has been designed to indicate the general nature and level of work performed by employees within this role. It is not designed to contain or be interpreted as a comprehensive inventory of all duties, responsibilities and qualifications required of employees assigned to this job. The job holder may be required to perform other duties as deemed appropriate by their manager from time to time.
Invesco's culture of inclusivity and its commitment to diversity in the workplace are demonstrated through our people practices. We are proud to be an equal opportunity employer. All qualified applicants will receive consideration for employment without regard to race, creed, color, religion, sex, gender, gender identity, sexual orientation, marital status, national origin, citizenship status, disability, age, or veteran status. Our equal opportunity employment efforts comply with all applicable U.S. state and federal laws governing non-discrimination in employment.