Associate Marketer, Investment Content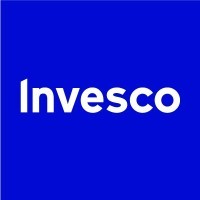 Invesco
Marketing & Communications
Atlanta, GA, USA
Posted on Saturday, September 30, 2023
As one of the world's leading asset managers, Invesco is dedicated to helping investors worldwide achieve their financial objectives. By delivering the combined power of our distinctive investment management capabilities, we provide a wide range of investment strategies and vehicles to our clients around the world.
If you're looking for challenging work, smart colleagues, and a global employer with a social conscience, come explore your potential at Invesco. Make a difference every day!
Job Description
Your Team

The Invesment Content Marketing team is part of the Americas and EMEA Marketing organization whose purpose is to accelerate net revenue by driving client demand. The Americas and EMEA Marketing team is diverse in terms of both demographics and experience with an empathetic culture that puts employee and client needs at the center of what we do.

Your Role
The purpose of the Investment Content Marketer is to deliver content that engages our clients in our investment capabilities.

Brand & Content Marketing enables this purpose by producing editorials, product marketing materials and creative assets that encourage the customer journey. The Content team tells the stories that link client needs and interests to our capabilities.
Our challenge for the Investment Content Marketer is to create compelling investment and product marketing content for both North America and EMEA that puts marketing at the center of Invesco's commercial success.

You will be responsible for:
Deliver the content that proposes solutions to pressing investment questions; link those solutions across the breadth of our relevant capabilities; then ensure clients can access insightful views into those capabilities.

Work with internal and external partners to create, curate or commission the investment content that sits at the heart of our campaigns and other marketing activities. This content can take several forms – written, audio, video or graphic.

Operate within a highly dynamic and collaborative environment, enabling fast and flexible decisions on our content agenda. Pitch ideas as a group, take on assignments, deliver against deadline.

Partner with investment and product teams to maintain foundational and evergreen content that is fit for purpose across multiple campaigns and always-on activity.

Build positive relationships with those same teams so that they're ready when we need them to give us the two-minute update or 3,000-word view. Likewise, build an understanding of when their story is not right for the moment.

Develop a deep asset class understanding to improve content output.

Engage with digital, segment and country teams and PR to ensure your content reaches our target audience, encouraging the next step in the onward client journey

The experience you bring:
Minimum 1-3 years marketing experience. Asset management or financial services experience a plus but not required.

Demonstrated experience crafting original content for activation across digital and traditional media. Demonstrated experience sourcing and procuring content across multiple contributors and SMEs.

Demonstrated experience or knowledge of creating best practice content across multiple formats including written, video, audio, infographic, dynamic and interactive content, which is distributed in a variety of mediums.

Experience producing financial services content preferred but not essential.

Familiarity with all content formats from long-form editorial and thought leadership through to short-form video and infographics.

A demonstrated record of coordinating and executing digital marketing activities and familiarity with engagement metrics and results-based marketing principles.

Understanding of or keen interest in learning investment approaches, financial markets and asset classes.

Strong account management principles: enjoys working with numerous global stakeholders across marketing, distribution, product and investment, working transparently and collaboratively towards a plan.
Full Time / Part Time
Full time
Worker Type
Employee
Job Exempt (Yes / No)
No
Workplace Model
At Invesco, our workplace model supports our culture and meets the needs of our clients while providing flexibility our employees value. As a full-time employee, compliance with the workplace policy means working with your direct manager to create a schedule where you will work in your designated office at least three days a week, with two days working outside an Invesco office.
Our people are at the very core of our success. Invesco employees get more out of life through our comprehensive compensation and benefit offerings including:
Flexible time off and opportunities for a flexible work schedule

401(K) matching of 100% up to the first 6% with additional supplemental contribution

Health & wellbeing benefits

Parental Leave benefits

Employee stock purchase plan
The above information on this description has been designed to indicate the general nature and level of work performed by employees within this role. It is not designed to contain or be interpreted as a comprehensive inventory of all duties, responsibilities and qualifications required of employees assigned to this job. The job holder may be required to perform other duties as deemed appropriate by their manager from time to time.
Invesco's culture of inclusivity and its commitment to diversity in the workplace are demonstrated through our people practices. We are proud to be an equal opportunity employer. All qualified applicants will receive consideration for employment without regard to race, creed, color, religion, sex, gender, gender identity, sexual orientation, marital status, national origin, citizenship status, disability, age, or veteran status. Our equal opportunity employment efforts comply with all applicable U.S. state and federal laws governing non-discrimination in employment.