intelliflo - Solutions Consultant (Remote)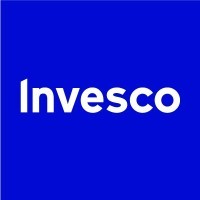 Invesco
Bedford, NH, USA
Posted on Tuesday, October 3, 2023
intelliflo is a global business that welcomes bold ideas and all points of view. Doing what matters inspires us, and we believe that we grow best – as people and businesses - by working together and always striving to get better without fearing failure.
We're not looking for a 'culture fit'. We want you to bring your unique skills and perspectives and add to our culture, not conform to it. This isn't about finding the person who fits in; we want people who stand out.
Sound financial advice has the power to transform lives and should be accessible to the many, not the few. intelliflo widens access to financial advice through leading technology that powers the advisory experience.
We use open software architectures and unmatched industry experience to simplify a complex digital landscape and help advisors flourish and grow. Our solutions support over 30,000 financial advisors globally, who represent over three million households with over USD 1 trillion assets.
intelliflo operates independently under its own brand as a wholly owned subsidiary of Invesco, a global leader in the asset management industry.
Job Description
intelliflo is a market leader in the financial technology (fintech) space. We provide advanced CRM, practice management, client portal, portfolio rebalancing and trade order management solutions to RIAs, broker dealers, banks, trust companies, and other financial institutions.

Your Role:
Your role will be to deliver high quality and engaging demonstrations of intelliflo's technology to potential customers. You will be adept at describing our feature rich tools in a technical manner but equally capable of explaining these in a simple way which is easy for potential customers to understand. You will also be comfortable in taking that technical knowledge and contextualizing it, explaining how our technology meets the needs of potential customers and their clients. Working with potential customers all the way up to C-Suite level will be second nature to you.
You will be responsible for not only maintaining and developing your own knowledge but also that of your Sales Team colleagues. They will depend on you to not only be the subject matter expert on current functionality but also upcoming releases and how they will meet the needs of future customers. To achieve that you will proactively liaise with other internal teams such as Sales, Onboarding, Customer Services and Product. But you will also be required to conduct your own research, unprompted, using a wide range of materials and resources available to you.
You will have the capacity to learn technical information at a deep and broad level. And have a curious nature, wanting to understand the outcomes that a potential customer wishes to achieve. Combining both of these aspects will allow you to come up with creative solutions which demonstrate how our technology will meet the needs of our potential customers.
Our ideal candidate is an exceptional communicator, very well organized with a deep understanding of the wealth management industry and the role that financial technology plays within it. The best candidates will already have experience in demonstrating CRM, practice management, client portal, rebalancing, trading and order management technologies.
You will be responsible for:
Develop and deliver compelling, standard and tailored product demonstrations that detail how our technology will address customer, business and technical challenges.

Become a resource on both sides of the due diligence process to help a potential customer understand how intelliflo fits into their current business while, at the same time, ensuring they are the right fit for our technology.

Support Sales Team colleagues throughout the entire sales process by acting as the subject matter expert on intelliflo solutions.

Assist our Sales Team with the completion of RFPs & RFIs.

Assist our Sales Team in coordinating and preparing appropriate internal product and technical resources for calls and meetings with potential customers.

Highlight and communicate the differentiating benefits of the intelliflo solutions by demonstrating knowledge of the intelliflo product, customer workflows, and financial industry domain.

Support the sales effort with "Proof of Concepts". Understand the key business requirements of potential customers, load customer data, and design custom demo environments to help potential customers conceptualize their future intelliflo experience.

Support in designing solutions for potential customers to address their current business needs. De-risk future implementation projects by outlining and validating a comprehensive approach to address potential customer requirements.

Internal liaison between Sales, Product Management, Support and Customer Management to review and discuss potential future product enhancements.

Interact with key internal departments to draft requirements and changes that need to be made in our CRM, Salesforce.com

Develop strategies to resolve potential technical and functional roadblocks for a prospect evaluating intelliflo.
Experience you bring:
Bachelors Degree in Business or Finance

2- 5 years of proven pre-sales consulting or solutions consulting experience.

Deep knowledge of the Financial Services space including previous roles in SaaS FinTech deployment, solution consulting, product management, trading, or portfolio management.

Experience demonstrating and leading virtual (or in-person) demonstrations with potential customers, and/or current customers looking to add additional solutions to their current product set.

A self-starter with the ability to work remotely in a prepared, engaged and responsible manner. But, also happy working in a lively, results focused team environment.

Excellent presentation and demonstration skills. The ideal candidate will have experience assisting a Sales Team with winning new business.

An excellent understanding of financial services terminology such as security types and asset classifications.

Effective oral and written communicator with the ability to successfully interface with members at all levels of an organization, both internally and externally, such as portfolio managers, traders, CIO's and technology staff.

Strong detail-orientation and problem-solving skills when meeting with potential customers
Full Time / Part Time
Full time
Worker Type
Employee
Job Exempt (Yes / No)
Yes
Workplace Model

At intelliflo, our workplace model supports our culture and meets the needs of our clients while providing flexibility our employees value. As a full-time employee, compliance with the workplace policy means working with your direct manager to create a schedule where you will work in your designated office at least three days a week, with two days working outside an intelliflo office.
intelliflo offers industry-leading Total Rewards that help you thrive – in and out of the office, including competitive pay, retirement savings plans, generous health and wellness benefits, and much more.
Our commitment to diversity, equality, and inclusion
Our aspiration is for our workforce to continually reflect the diversity of people and perspectives in today's evolving society, which we believe is fundamental to our efforts to widen access to financial advice. intelliflo is proud to be an Equal Opportunity Employer. We are committed to equal employment opportunity for all job applicants and employees. Individuals seeking employment at intelliflo are considered without regards to race, religion, color, sex, gender, gender identity, sexual orientation, marital status, national origin, citizenship status, disability, age, military or veteran status; or any other characteristic protected by applicable laws.
The above information on this description has been designed to indicate the general nature and level of work performed by employees within this role. It is not designed to contain or be interpreted as a comprehensive inventory of all duties, responsibilities and qualifications required of employees assigned to this job. The job holder may be required to perform other duties as deemed appropriate by their manager from time to time.