Solutions Research & Analytics Intern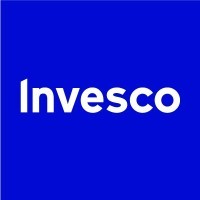 Invesco
Data Science
Boston, MA, USA
Posted on Tuesday, November 7, 2023
As one of the world's leading asset managers, Invesco is dedicated to helping investors worldwide achieve their financial objectives. By delivering the combined power of our distinctive investment management capabilities, we provide a wide range of investment strategies and vehicles to our clients around the world.
If you're looking for challenging work, smart colleagues, and a global employer with a social conscience, come explore your potential at Invesco. Make a difference every day!
Job Description
Solutions Research and Analytics Team:
The internship is with the Solutions Research and Analytics team, which is part of the Multi-Asset Strategies group. The group manages a total of $140 billion** in assets with 200 seasoned professionals averaging 11 years of industry expertise. Our team provides cutting-edge investment management services and research through six unique investment centres, each with unique market expertise.
(**As of September 30, 2023)
About the Team:
The Solutions Research and Analytics team is an amalgamation of Quantitative finance, Technology, and cutting-edge financial research. The team comprise of individuals from diverse regions of the world with education from the top-notch engineering and science programs from around the world. Our responsibilities span from building multi-asset models to creating systematic fixed income portfolios and managing risk models for both public and private assets. The team has also pioneered "Vision", a cloud-based investment management platform that provides a 360-degree investment overview to both institutional and retail clients and help them make complex investment decisions.
Internship Overview:
As a summer intern based in our Boston office, you'll have the unique opportunity to work closely with senior team members, delve into cutting-edge financial technology, and engage in rigorous quantitative analysis assignments. This summer, we're seeking exceptional candidates who can help us expand our knowledge and capabilities in areas such as Asset allocation research, Portfolio construction and optimization in fixed income, Machine learning capabilities in finance, etc.
Qualifications:
• Strong programming skills in Python (required), background in JavaScript (a plus).
• Excellent knowledge of statistics and optimization.
• Experience managing and manipulating large datasets (preferably in SQL).
• Demonstrated interest in finance, economics, and capital markets.
• Ability to work with unstructured datasets and translate them into a usable format.
• Very strong attention to detail with an internal drive to sanity check and triangulate results.
• Self-starter with a drive to excel.
Education: Enrolment in a master's or PhD program in quantitative disciplines such as engineering, finance, operations research, or computer science is required. Must have a graduation date of December 2024 or later.
Location: Boston, MA
Full Time / Part Time
Full time
Worker Type
Student/Intern (Fixed Term)
Job Exempt (Yes / No)
No
Workplace Model
At Invesco, our workplace model supports our culture and meets the needs of our clients while providing flexibility our employees value. As a full-time employee, compliance with the workplace policy means working with your direct manager to create a schedule where you will work in your designated office at least three days a week, with two days working outside an Invesco office.
Our people are at the very core of our success. Invesco employees get more out of life through our comprehensive compensation and benefit offerings including:
Flexible time off and opportunities for a flexible work schedule

401(K) matching of 100% up to the first 6% with additional supplemental contribution

Health & wellbeing benefits

Parental Leave benefits

Employee stock purchase plan
The above information on this description has been designed to indicate the general nature and level of work performed by employees within this role. It is not designed to contain or be interpreted as a comprehensive inventory of all duties, responsibilities and qualifications required of employees assigned to this job. The job holder may be required to perform other duties as deemed appropriate by their manager from time to time.
Invesco's culture of inclusivity and its commitment to diversity in the workplace are demonstrated through our people practices. We are proud to be an equal opportunity employer. All qualified applicants will receive consideration for employment without regard to race, creed, color, religion, sex, gender, gender identity, sexual orientation, marital status, national origin, citizenship status, disability, age, or veteran status. Our equal opportunity employment efforts comply with all applicable U.S. state and federal laws governing non-discrimination in employment.