Equity Research Analyst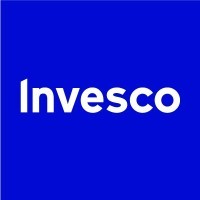 Invesco
IT
Houston, TX, USA
Posted on Saturday, November 18, 2023
As one of the world's leading asset managers, Invesco is dedicated to helping investors worldwide achieve their financial objectives. By delivering the combined power of our distinctive investment management capabilities, we provide a wide range of investment strategies and vehicles to our clients around the world.
If you're looking for challenging work, smart colleagues, and a global employer with a social conscience, come explore your potential at Invesco. Make a difference every day!
Job Description
Invesco is seeking to identify an Equity Research Analyst ("Analyst") who will be part of Invesco's Small Cap Core and Small Cap Growth Strategies based in Houston. The Analyst's primary responsibility will be to conduct fundamental research and to make a positive investment impact. Candidates should be well versed in financial statement analysis, building detailed financial models, and deriving stock price targets using market-based valuation approaches. Candidates for the position should exhibit a passion for continual learning and study of financial markets. They should be able to remain flexible and action oriented while demonstrating conviction under challenging market conditions.
The Analyst should be:
Comfortable holding face-to-face interviews with executive management teams
Capable of providing differentiated view at the industry and stock level
Able to identify and explain the critical drivers of stock performance
Skilled to derive fact-based conclusions within a risk/reward framework.
Collegial and collaborative
The Role
The Analyst will generate successful long-term investment ideas through superior bottoms-up, fundamental research and provide constant monitoring of relevant actions and events impacting areas of his/her primary coverage responsibility. The successful candidate will develop unique research insights by identifying sources of data and by a relentless pursuit of value-added information and analysis, all in the service of arriving at well supported investment conclusions.
The Analyst will proactively develop and discuss investment recommendations with the lead portfolio manager and members of the team and demonstrate conviction and an ongoing commitment to updating and reassessing his/her view on investment theses to assure appropriateness within the team's valuation framework. He/she will participate in regular team meetings and produce, as appropriate, written communications and updates on companies in the portfolio or for consideration in the portfolio.
Responsibilities Include:
Conduct research based on data gathered from company filings, company management meetings, and independent research sources. Create and update reports on earnings power and valuation.
Use multiple year projection of earnings power, free cash flow, EV/EBITDA, net asset value,

earnings

quality

assessment,

and

other

appropriate

methods

to determine per

share

price

targets and valuations of securities under various scenarios.
Maintain models used to process portfolio analytics and

surveillance

.

Candidates should be comfortable working closely with a small team. In addition, the individual responsible for this product will have the ability to work independently and complete deliverables with minimal supervision.
Qualifications:
Possess an elevated level of proficiency in financial statement analysis, coupled with a strong background in accounting.
One to

five

years of experience in equity research with strong analytical, interpersonal, and organizational

s

kills

.

Candidates should be inquisitive, persuasive, self-confident, and able to make decisions in an environment of uncertainty and ambiguity.
Exposure to multiple industry sectors across market capitalization, with a focus on core and / or growth investing. The funds are benchmarked to the Russell 2000 / 2000 Growth.
Ability to synthesize data and present results using written and oral communication skills.
History with a long-term oriented, research-intensive, buy-side investment firm.
Strong academic credentials, including a bachelor's degree and an advanced degree highly preferred. A CFA designation or demonstrated commitment to the completion of the CFA program, is preferred.
Willingness and ability to travel.
Full Time / Part Time
Full time
Worker Type
Employee
Job Exempt (Yes / No)
Yes
Workplace Model
At Invesco, our workplace model supports our culture and meets the needs of our clients while providing flexibility our employees value. As a full-time employee, compliance with the workplace policy means working with your direct manager to create a schedule where you will work in your designated office at least three days a week, with two days working outside an Invesco office.
Our people are at the very core of our success. Invesco employees get more out of life through our comprehensive compensation and benefit offerings including:
Flexible time off and opportunities for a flexible work schedule

401(K) matching of 100% up to the first 6% with additional supplemental contribution

Health & wellbeing benefits

Parental Leave benefits

Employee stock purchase plan
The above information on this description has been designed to indicate the general nature and level of work performed by employees within this role. It is not designed to contain or be interpreted as a comprehensive inventory of all duties, responsibilities and qualifications required of employees assigned to this job. The job holder may be required to perform other duties as deemed appropriate by their manager from time to time.
Invesco's culture of inclusivity and its commitment to diversity in the workplace are demonstrated through our people practices. We are proud to be an equal opportunity employer. All qualified applicants will receive consideration for employment without regard to race, creed, color, religion, sex, gender, gender identity, sexual orientation, marital status, national origin, citizenship status, disability, age, or veteran status. Our equal opportunity employment efforts comply with all applicable U.S. state and federal laws governing non-discrimination in employment.