SOX Compliance Analyst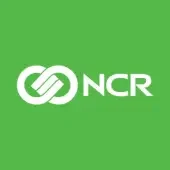 NCR
IT, Legal
Atlanta, GA, USA
Posted on Wednesday, March 22, 2023
About NCR
NCR Corporation (NYSE: NCR) is a leader in transforming, connecting and running technology platforms for self-directed banking, stores and restaurants. NCR is headquartered in Atlanta, Ga., with 38,000 employees globally. NCR is a trademark of NCR Corporation in the United States and other countries.
Key Areas of Responsibility:
Assist in the annual SOX 404 financial statement mapping, risk assessment and scoping process identifying significant locations, business units, transaction cycles and critical processes and accounts ensuring an adequate scope and testing of the Company's financial statements.
Performing walkthroughs and risk assessments with process owners and documenting and assessing results to ensure adequate control design and identification of "key" controls
Assessing the effectiveness of internal controls over key financial risks
Work with process owners to ensure controls are operating effectively and evidenced appropriately
Identify process/control deficiencies, recommend remediation plan, and monitor remediation progress
Facilitating, and performing as necessary, SOX Section 404 related tests of controls, including Accounting and IT controls testing and related documentation
Coordinate testing of key controls, track completion, monitor status and continuous follow up with business process owners
Serve as the main SOX contact for coordination with external auditors related to testing requests and issues
Evaluate changes in process, people, and technology that may have an impact to internal control over financial reporting (may include process changes, new accounting pronouncements, and/or system implementations). Document SOX impact and provide controls guidance and training, as required.
Assist process owners in the preparation and on-going maintenance of SOX process documentation and process flowcharts
Coordinate the quarterly SOX certification process
Coordinate segregation of duties review
Work closely with global cross-function teams including accounting, shared services, tax, treasury, internal audit, information technology professionals, and consultants to provide ongoing SOX support
Provide oversight, guidance, and training on SOX and internal control procedures to business process owners
Make process improvement recommendations with regard to control design and audit procedures
Basic Qualifications:
Bachelor's degree in Accounting or Finance
3 + years relevant experience in related field (internal audit, corporate accounting, public accounting, etc.)
CPA/CIA license preferred
Working knowledge of GAAP and Sarbanes-Oxley Act of 2002, Section 404, including an understanding of general IT control areas
Responsibilities require an understanding of fundamental accounting and audit principles and corresponding financial statement assertions
Public accounting experience preferred
Well organized, detail-oriented team player with proven ability to multitask effectively and work independently and confidently, yet present issues, concerns, and updates to manager timely
Excellent verbal and written communication skills, including ability to communicate effectively across various levels of management
Proficient in MS Word, Excel, and PowerPoint
Experience with MS Visio a plus
Knowledge of business systems (i.e. Oracle ERP)
Offers of employment are conditional upon passage of screening criteria applicable to the job.
Full time employee benefits include:
Medical Insurance
Dental Insurance
Life Insurance
Vision Insurance
Short/Long Term Disability
Paid Vacation
401k
EEO Statement
Integrated into our shared values is NCR's commitment to diversity and equal employment opportunity. All qualified applicants will receive consideration for employment without regard to sex, age, race, color, creed, religion, national origin, disability, sexual orientation, gender identity, veteran status, military service, genetic information, or any other characteristic or conduct protected by law. NCR is committed to being a globally inclusive company where all people are treated fairly, recognized for their individuality, promoted based on performance and encouraged to strive to reach their full potential. We believe in understanding and respecting differences among all people. Every individual at NCR has an ongoing responsibility to respect and support a globally diverse environment.

Statement to Third Party Agencies
To ALL recruitment agencies: NCR only accepts resumes from agencies on the NCR preferred supplier list. Please do not forward resumes to our applicant tracking system, NCR employees, or any NCR facility. NCR is not responsible for any fees or charges associated with unsolicited resumes.