Supply Chain Planner (II) - Texas, Virtual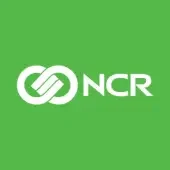 NCR
Operations
Texas, USA
Posted on Friday, May 5, 2023
About NCR
NCR Corporation (NYSE: NCR) is a leader in transforming, connecting and running technology platforms for self-directed banking, stores and restaurants. NCR is headquartered in Atlanta, Ga., with 38,000 employees globally. NCR is a trademark of NCR Corporation in the United States and other countries.
Title: Supply Chain Planner II
Location: Texas, Virtual
Key responsibilities:
Review bad actor ATMs to isolate reasons for high cost and/or high downtime and implement changes that will improve forecasting and cost.

Responsible for seasonal and cyclical analytics and related processes for implementing changes into ICOM

Perform detailed analysis as needed to solve business problems as they arise

Complete daily cash forecasting tasks to complete the cash ordering process

Prepare and manage large frequency change projects (mass, re-route, seasonal)

Responsible for maintaining numerous daily and monthly reports including the Metrics reporting and various forecasting related reports

Cross-train on essential cash ordering tasks (Cash Analyst duties)

Maintain positive working relationships with internal support resources such as IT, EFT and Finance in addition to armored and bank contacts

Complete various departmental processes as assigned

Overtime may be required.

Weekend and holiday work may be required.

Qualifications:
Bachelor's degree in Finance, Economics or Mathematics.

Three to five years of advanced Excel experience including utilizing complex formulas

Demonstrate excellent analytical and problem-solving skills with the ability to identify cause and effect and communicate results in a structured manner

Highly proficient in Microsoft Office applications, including Outlook, Excel, Word and Access

Excellent PC skills including proficient typing and keyboard skills

Excellent organizational and time management skills

Excellent attention to detail

Enthusiastic team player, but also capable of working independently

Must be able to successfully pass all applicable background screening tests

Must have excellent communication skills, both written and oral.
Offers of employment are conditional upon passage of screening criteria applicable to the job.
Full time employee benefits include:
Medical Insurance
Dental Insurance
Life Insurance
Vision Insurance
Short/Long Term Disability
Paid Vacation
401k
EEO Statement
Integrated into our shared values is NCR's commitment to diversity and equal employment opportunity. All qualified applicants will receive consideration for employment without regard to sex, age, race, color, creed, religion, national origin, disability, sexual orientation, gender identity, veteran status, military service, genetic information, or any other characteristic or conduct protected by law. NCR is committed to being a globally inclusive company where all people are treated fairly, recognized for their individuality, promoted based on performance and encouraged to strive to reach their full potential. We believe in understanding and respecting differences among all people. Every individual at NCR has an ongoing responsibility to respect and support a globally diverse environment.

Statement to Third Party Agencies
To ALL recruitment agencies: NCR only accepts resumes from agencies on the NCR preferred supplier list. Please do not forward resumes to our applicant tracking system, NCR employees, or any NCR facility. NCR is not responsible for any fees or charges associated with unsolicited resumes.