Customer Engineer Specialist - Mebane, NC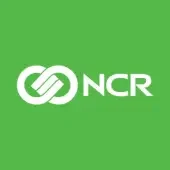 NCR
Customer Service
Remote · North Carolina, USA
Posted on Tuesday, June 27, 2023
About NCR
NCR Corporation (NYSE: NCR) is a leader in transforming, connecting and running technology platforms for self-directed banking, stores and restaurants. NCR is headquartered in Atlanta, Ga., with 38,000 employees globally. NCR is a trademark of NCR Corporation in the United States and other countries.
Title: Customer Engineer Specialist
Location: Mebane, NC
Responsibilities:
NCR will provide and manage a local field operations liaison resource ("Field Liaison"). The Field Liaison will provide on-site IT support at CFA's distribution center DC3 located in Mebane, NC. Monday through Friday, 9 am – 5 pm Eastern.
The Field Liaison's typical job duties may include:
Device Set-up and configuration (including tasks such as imaging)

Device Break/Fix

Printer Set-up/Management (including tasks such as label replenishment)

Mobile Device Management administration for 100+ devices (i.e. enrollment, application/OS updates)

Coordination with various Chick-fil-A and vendor teams for resolving IT related issues

Field requests for new devices and required IT capabilities

Facilitation and escalation of ad hoc network requests to appropriate teams (i.e. port access/activation requests, network cabling requests, onsite vendor coordination)

Facilitation of Warranty/Maintenance requests for devices

Participation in weekly status meetings; providing updates on key accomplishments from the week and planning for upcoming week(s)

Stay aligned with NCR helpdesk agents and collaborate on resolution of tickets and identification of root cause of incidents
Job requirements and basic qualifications:
General knowledge of POS and familiarity with network/system management

Familiarity with large servers, mainframe computers, and imaging software

Basic PC skills, basic electronic skills, and some specific hardware and operating system familiarity

One to three years of related experience in a technical setting is preferred

Working knowledge of Microsoft Office Suite, Windows, etc.

Local candidates strongly preferred (this position is not eligible for paid relocation and candidates must be available to begin work promptly in the assigned geographic territory)

High School Diploma or GED (Associate Degree or higher preferred)

Must be authorized to work in the U.S.

Must be at least 21 years of age

Must have a valid driver's license and driving record that satisfies NCR fleet requirements

Ability to perform essential functions of the job with or without a reasonable accommodation
Offers of employment are conditional upon passage of screening criteria applicable to the job.
Full time employee benefits include:
Medical Insurance
Dental Insurance
Life Insurance
Vision Insurance
Short/Long Term Disability
Paid Vacation
401k
EEO Statement
Integrated into our shared values is NCR's commitment to diversity and equal employment opportunity. All qualified applicants will receive consideration for employment without regard to sex, age, race, color, creed, religion, national origin, disability, sexual orientation, gender identity, veteran status, military service, genetic information, or any other characteristic or conduct protected by law. NCR is committed to being a globally inclusive company where all people are treated fairly, recognized for their individuality, promoted based on performance and encouraged to strive to reach their full potential. We believe in understanding and respecting differences among all people. Every individual at NCR has an ongoing responsibility to respect and support a globally diverse environment.

Statement to Third Party Agencies
To ALL recruitment agencies: NCR only accepts resumes from agencies on the NCR preferred supplier list. Please do not forward resumes to our applicant tracking system, NCR employees, or any NCR facility. NCR is not responsible for any fees or charges associated with unsolicited resumes.