Professional Services - CFI Partner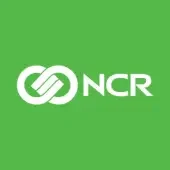 NCR
Sales & Business Development
Illinois, USA
Posted on Thursday, June 29, 2023
About NCR
NCR Corporation (NYSE: NCR) is a leader in transforming, connecting and running technology platforms for self-directed banking, stores and restaurants. NCR is headquartered in Atlanta, Ga., with 38,000 employees globally. NCR is a trademark of NCR Corporation in the United States and other countries.
Are you ready for your next great adventure?
How would you like to work with a company that is revolutionizing the business and transformation of the Banking Industry?
As NCR pushes forward as a services-led company, the partner, community Financial Institutions (CFII) is key to helping to drive this vision in bringing new and transformational software and professional services solutions to NCR CFI customers. In this exciting role, you will bring your combination of business, leadership and people management skills to help NCR deliver on its vision to help transform clients to meet their strategic objectives.
The Partner works closely with NCR teams and the customer to drive business growth of professional services and software solutions and is responsible for customer relations, NPS, margin, revenue and risk mitigation.
POSITION SUMMARY
Position will provide management, solution expertise and thought leadership in selling NCR software solutions for CFI customers, including but not limited to ATM and Professional Services.
Responsible for constructing pricing models for the CFI segment
Covering the ATM and Professional Services, Solutions integrated in-house and US ATM Network Financial Institutions.
Manage multiple cross-organization programs
Constructs and leads engagement teams to design integrate and implement advanced solutions.
Participate in customer facing activities such as presentations, customer meetings, and technical discussions.
Participate in overall business planning and processes to develop a cohesive service delivery.
Ensure reuse of knowledge, processes and service offers across the business geographies of Customer solutions.
Position requires up to 50% travel.
KEY AREAS OF RESPONSIBILITY
Manage the CFI customers relationship and build a funnel of opportunities
Support the presale organization in the contracting process
Manage and drive overall P&L and Revenue growth within the Midwest Region of the USA banking sector
Partner with the Sales leaders and Account executive to build and execute on growth plans
Communicate across all levels of the organization, including Solution Management, Product Management, Professional Services, and Sales.
Retain and recruit key talent to augment the integration organization.
Participate in the definition and implementation of effective processes and procedures.
Communicate effectively to appropriate levels of the organization to provide transparency and accountability for initiatives and their progress.
Ensure that all solutions comply with customer's contractual requirements.
Identify resources needed, assigns individual responsibilities, and tracks for successful completion of tasks.
BASIC QUALIFICATIONS:
MBA or Bachelor's Degree in a related field
10+ years of related experience
Strong written and verbal communication skills
Strong problem solving & analysis skills
Complete understanding of Software and Professional services business
Experience developing global enterprise solutions that deliver high levels of availability and performance
Ability to understand systems and processes to maximize efficiency
Understanding of Banking Self Service and Retail environments and daily operations
Experience leading and/or working with an offshore development team
Advanced MS Office (PowerPoint, Visio, Excel, Word) skills
PREFERRED QUALIFICATIONS:
Experience in Self Service Solutions or Consulting with Financial Institutions
Direct customer-facing experience.
Broad technology and business acumen
PERSONAL ATTRIBUTES:
These personal attributes listed in the job description are essential for success in this role. Being a planner and driver, able to set goals and manage teams to achieve them, is essential. Strong communication skills, including conveying messages clearly and maintaining positive relationships with customers, are also critical. Critical thinking skills and attention to detail are essential for analyzing data and making informed decisions. The ability to collaborate with others, adapt to changing needs, work in a multicultural environment, and be proactive are all valuable traits for this role.
Offers of employment are conditional upon passage of screening criteria applicable to the job.
Full time employee benefits include:
Medical Insurance
Dental Insurance
Life Insurance
Vision Insurance
Short/Long Term Disability
Paid Vacation
401k
EEO Statement
Integrated into our shared values is NCR's commitment to diversity and equal employment opportunity. All qualified applicants will receive consideration for employment without regard to sex, age, race, color, creed, religion, national origin, disability, sexual orientation, gender identity, veteran status, military service, genetic information, or any other characteristic or conduct protected by law. NCR is committed to being a globally inclusive company where all people are treated fairly, recognized for their individuality, promoted based on performance and encouraged to strive to reach their full potential. We believe in understanding and respecting differences among all people. Every individual at NCR has an ongoing responsibility to respect and support a globally diverse environment.

Statement to Third Party Agencies
To ALL recruitment agencies: NCR only accepts resumes from agencies on the NCR preferred supplier list. Please do not forward resumes to our applicant tracking system, NCR employees, or any NCR facility. NCR is not responsible for any fees or charges associated with unsolicited resumes.