Solution Architect - Oracle EBS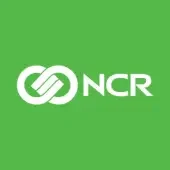 NCR
IT
Atlanta, GA, USA
Posted on Tuesday, July 4, 2023
About NCR
NCR Corporation (NYSE: NCR) is a leader in transforming, connecting and running technology platforms for self-directed banking, stores and restaurants. NCR is headquartered in Atlanta, Ga., with 38,000 employees globally. NCR is a trademark of NCR Corporation in the United States and other countries.
Position Summary
This position is responsible to deliver global solutions for Order to Cash process. The key functional areas include OM, AR, Inv and TCA Architecture. The systems include, but are not limited to: Oracle EBS, Oracle Fusion Financials, Oracle EPM ARCS and Custom "Home Grown" Applications. This position will partner with developers, vendors, contractors, and business stakeholders.
The selected candidate will have excellent verbal and written skills and be able to adapt in an ever-changing environment. Responsibilities will include but are not limited to:
Functional Design and Documentation
Working with Development Team to ensure the technical deliverables meet requirements and functional design
Setup changes and impact on system; as a result, of those changes
Test Plan creation and Participation in execution throughout lifecycle of change; including UAT (User Acceptance Testing)
System Testing for new environments
Performs data query/analysis to trouble shoot issues and drive solutions
Owns issues and resolution
Minimum Education and Experience Requirements (please provide the required education and experience for the position) *
5 Years Oracle EBS R12 experience
2 Years Oracle Fusion Cloud experience (preferred)
Experience with global implementation of Oracle EBS or Oracle Cloud Financials
Bachelor's Degree in Computer Science or MIS *
6 years' experience as an IT Business Analyst or Systems Analyst
6 years' experience with Oracle EBS in Financials, Cost Management, FA, and GL
2 years' experience in development of SQL queries (preferred)
Project Management Skills
Demonstrated problem solving abilities
Flexibility in a rapidly changing environment; Ability to work non-standard hours when required
Offers of employment are conditional upon passage of screening criteria applicable to the job.
Full time employee benefits include:
Medical Insurance
Dental Insurance
Life Insurance
Vision Insurance
Short/Long Term Disability
Paid Vacation
401k
EEO Statement
Integrated into our shared values is NCR's commitment to diversity and equal employment opportunity. All qualified applicants will receive consideration for employment without regard to sex, age, race, color, creed, religion, national origin, disability, sexual orientation, gender identity, veteran status, military service, genetic information, or any other characteristic or conduct protected by law. NCR is committed to being a globally inclusive company where all people are treated fairly, recognized for their individuality, promoted based on performance and encouraged to strive to reach their full potential. We believe in understanding and respecting differences among all people. Every individual at NCR has an ongoing responsibility to respect and support a globally diverse environment.

Statement to Third Party Agencies
To ALL recruitment agencies: NCR only accepts resumes from agencies on the NCR preferred supplier list. Please do not forward resumes to our applicant tracking system, NCR employees, or any NCR facility. NCR is not responsible for any fees or charges associated with unsolicited resumes.