EHS Leader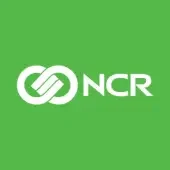 NCR
Atlanta, GA, USA
Posted on Tuesday, July 25, 2023
About NCR
NCR Corporation (NYSE: NCR) is a leader in transforming, connecting and running technology platforms for self-directed banking, stores and restaurants. NCR is headquartered in Atlanta, Ga., with 38,000 employees globally. NCR is a trademark of NCR Corporation in the United States and other countries.
TITLE: Director of Environmental, Health & Safety- Services Divisions
LOCATION: Atlanta, Virtual
JOB DESCRIPTION, POSITION SUMMARY & KEY AREAS OF RESPONSIBILITY:
·
Oversee the Environmental, Health, and Safety Department Services Divisions worldwide
· Managing a team of EHS professionals
· Develop strategic initiatives and objectives to reduce the Environmental, Health and Safety impacts and risks for over 15,000 employees
· Support the development and implementation of worldwide EH&S Management Systems, including all pertinent policies processes, and forms
· Maintain a Best in Class Hazardous Material Transportation Program
· Provide training, consultation, advice, and assistance to EH&S Coordinators worldwide
· Maintain the EH&S Coordinator Reference Manual
· Maintain Emergency Action Plans for the top twenty major NCR Services locations globally
· Maintain an Infection Control Policy (which includes pandemics)
· Maintain a Workplace Violence Guideline (which includes social unrest)
· Maintain a Supplier Management Compliance Process
· Maintain an EH&S Management of Change Process
· Support business clients in identifying EH&S requirements and developing appropriate plans, including advising top senior management on available options for EH&S compliance
· Participate and advise senior management of pertinent EH&S legislation or developments which may impact their operations; function as the senior management leader for EH&S projects and consult with internal organizations to streamline and improve EH&S processes
· Provide consultation, advice, and assistance regarding regulatory compliance to EH&S requirements worldwide
· Participate in the investigation of serious accidents, including those involving injury, significant property, and environmental damage
· Audit and monitor EH&S performance and recommend EH&S management system improvements and changes that appropriately address deficiencies and prevent recurrence; facilitate the exchange and communication of EH&S information throughout the organization
· Support EH&S training compliance programs to drive process improvements
BASIC QUALIFICATIONS:
· Minimum of 5 years of related EH&S experience
· Experience in Occupational Safety
· Experience in Technology in Environmental/Hazardous Waste Management
· Demonstrated understanding of EH&S Management Systems, including ISO 45001 (Health & Safety Management Systems), and ISO 14001 (Environmental Management Systems)
· Demonstrated ability to implement and manage EH&S programs in a global environment
· Extensive Experience in Global EH&S Auditing
· Demonstrated understanding of Hazardous Material Transportation for both air and ground
· Demonstrated understanding of Emergency Action Plans
· Demonstrated understanding of Infection Control including Pandemics
· Excellent written and interpersonal communication skills necessary to deal with internal and external contacts
PREFERRED QUALIFICATIONS:
Demonstrated understanding of ISO 9001 (Quality Management Systems) & TL9000 (Quality Management Systems for the Technology industry) a plus
· Six Sigma and/or Lean and/or Continuous Improvement Black Belt a plus
· Demonstrated ability to work independently, prioritize workload, and display high-level organizational skills
· Demonstrated ability to work cross-functionally and globally, with the ability to consult, build relationships, and/or indirectly influence and lead enterprise or cross-functional teams
Offers of employment are conditional upon passage of screening criteria applicable to the job.
Full time employee benefits include:
Medical Insurance
Dental Insurance
Life Insurance
Vision Insurance
Short/Long Term Disability
Paid Vacation
401k
EEO Statement
Integrated into our shared values is NCR's commitment to diversity and equal employment opportunity. All qualified applicants will receive consideration for employment without regard to sex, age, race, color, creed, religion, national origin, disability, sexual orientation, gender identity, veteran status, military service, genetic information, or any other characteristic or conduct protected by law. NCR is committed to being a globally inclusive company where all people are treated fairly, recognized for their individuality, promoted based on performance and encouraged to strive to reach their full potential. We believe in understanding and respecting differences among all people. Every individual at NCR has an ongoing responsibility to respect and support a globally diverse environment.

Statement to Third Party Agencies
To ALL recruitment agencies: NCR only accepts resumes from agencies on the NCR preferred supplier list. Please do not forward resumes to our applicant tracking system, NCR employees, or any NCR facility. NCR is not responsible for any fees or charges associated with unsolicited resumes.