VP, Total Rewards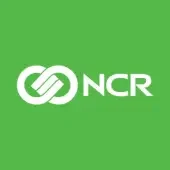 NCR
Administration
Atlanta, GA, USA
Posted on Friday, August 11, 2023
About NCR
NCR Corporation (NYSE: NCR) is a leader in transforming, connecting and running technology platforms for self-directed banking, stores and restaurants. NCR is headquartered in Atlanta, Ga., with 38,000 employees globally. NCR is a trademark of NCR Corporation in the United States and other countries.
Reporting to our Chief Human Resources Officer, the Vice President, Total Rewards & Wellness will lead our total rewards strategy, building on and evolving our current total rewards philosophy and programs to include executive compensation, sales compensation, benefits, wellness, and experience with creative retention techniques. The successful candidate will have a proven track record of creating innovative, industry competitive reward strategies and programs and will be comfortable operating in a global, matrixed organization. The ideal candidate will have depth of expertise in designing total reward models across different geographies and employee segments. This leader will possess strong executive presence as they will interact extensively with the compensation committee of the board of directors and members of NCR's executive leadership team.
KEY AREAS OF RESPONSIBILITY
Lead the strategy, design and execution of the company's global compensation, equity, and benefits programs to enhance the employee experience
Leverage knowledge of market conditions and competitive talent landscape while driving fairness and compliance in pay practices and policies
Provide strategic oversight of executive compensation, including preparation for and participation in board level discussions
Direct studies and analyses and engage resources such as external consultants, as needed, to develop and refine programs
Establish and measure key compensation and benefit program metrics to understand the effectiveness of the total rewards strategy
Drive employee awareness and understanding of all compensation and benefit programs
Collaborate and partner with regional HR and business leadership to understand key concerns in attracting, motivating, and retaining high quality, diverse talent
Collaborate with other COEs, the HR Business Partner organization, and the HR shared services function to understand insights and successfully ensure delivery of total reward programs
BASIC REQUIREMENTS & EXPERIENCE
Bachelor's Degree
15 years of experience in Compensation and Benefits, including Equity design, Sales Compensation, and Executive Compensation in global, public company
Professional certification in compensation and/or benefits preferred
Innovative knowledge of the principles, methods, and metrics of managing organizational change and organizational development strategies that aligns to key business goals
Strong ability to lead and apply organizational and change theories
Excellent facilitation, public speaking, interpersonal, and communication skills required
Strong vendor relationships to develop a network of OD resources and tools
Knowledge in continuous improvement and Lean Six Sigma
Preferred Qualifications:
Master's Degree preferred
PHR, SPHR or SHRM-CP preferred
Offers of employment are conditional upon passage of screening criteria applicable to the job.
Full time employee benefits include:
Medical Insurance
Dental Insurance
Life Insurance
Vision Insurance
Short/Long Term Disability
Paid Vacation
401k
EEO Statement
Integrated into our shared values is NCR's commitment to diversity and equal employment opportunity. All qualified applicants will receive consideration for employment without regard to sex, age, race, color, creed, religion, national origin, disability, sexual orientation, gender identity, veteran status, military service, genetic information, or any other characteristic or conduct protected by law. NCR is committed to being a globally inclusive company where all people are treated fairly, recognized for their individuality, promoted based on performance and encouraged to strive to reach their full potential. We believe in understanding and respecting differences among all people. Every individual at NCR has an ongoing responsibility to respect and support a globally diverse environment.

Statement to Third Party Agencies
To ALL recruitment agencies: NCR only accepts resumes from agencies on the NCR preferred supplier list. Please do not forward resumes to our applicant tracking system, NCR employees, or any NCR facility. NCR is not responsible for any fees or charges associated with unsolicited resumes.