Technical Consultant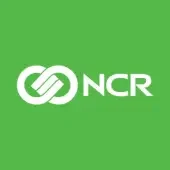 NCR
IT
Germantown, MD, USA
Posted on Saturday, August 19, 2023
About NCR
NCR Corporation (NYSE: NCR) is a leader in transforming, connecting and running technology platforms for self-directed banking, stores and restaurants. NCR is headquartered in Atlanta, Ga., with 38,000 employees globally. NCR is a trademark of NCR Corporation in the United States and other countries.
Title: PS-9 Technical Support Consultant I
Location: Germantown, MD
Position Summary & Key Areas of Responsibility
Responsible for providing world-class service to our customers in an accurate, efficient, and professional manner. The analyst works in a fast-paced environment providing technical hardware and software support. This position responds to routine and complex customer inquiries via the telephone and email. The primary focus is supporting and advanced troubleshooting of proprietary software application issues regarding service delivery, installation, deployment, upgrades, outages, component level problems, and other technical issues. Individual must be a customer service focused team player who is able to work independently, organize, multi-task and prioritize task work. Participate in the implementation and operational support of the Customer's enterprise, as well as in the development of Knowledge Base articles when previously unknown hardware/software issues are discovered.
· Position works in high call volume Service Desk environment supporting NCR's small and medium sized customers and their analysts in providing problem resolution for NCR products and services
· Position's primary responsibility will be to ensure that customer faults are being worked in a manner that will result in the achievement of customer service level agreements and high customer satisfaction
· Responsible for ensuring the customer's entitlement of services to adhere to contract SLAs; Remotely deliver solutions, work through others to dispatch service personnel; Work directly with the customer to understand and/or escalate the problem to the next level
· Provide technical phone support on industry-specific products, systems and numerous software products; Provide accurate and creative solutions to user problems of moderate nature to maximize product or system availability
· Call and incident management. Calls are made and received via Cisco CTI / Genesys Cloud contact center system. Incidents are managed via the ticketing system. Incidents include the following:
o Diagnosis
o Steps for troubleshooting
o Tools used for troubleshooting
o Next steps for troubleshooting
o Escalations, why and what group
o Root Cause Resolution
· Able to follow through on open cases involving customer inquiries/complaints.
· Knowledge in troubleshooting hardware/software issues to determine root cause.
· Use order system to acquire replacement parts for the customer (when necessary).
· Follow standardized departmental policy and procedures for diagnostics, troubleshooting and problem solving under the direction of senior staff.
· Integrate established disciplinary knowledge within own specialty area with basic understanding of related disciplines and industry practices.
· Gather information from a wide range of sources to resolve problems with unknown solutions including:
o Internal technical groups
o External technical resources
o Third party vendor
Basic Qualifications
· Associates or Bachelor degree in IT or equivalent experience in a related field required
· Minimum of 2 years Help Desk or related IT experience
· Understanding of Windows 10, Microsoft Office Suite
· Understanding LAN and WAN terminology, IP protocols, Ports, VPN connections, Active Directory
· Understanding of Knowledge Base Systems such as QuickBase and Confluence
· Understanding of ticket systems such as ServiceNow, Remedy, or JIRA
· Understanding of hardware troubleshooting including retail peripheral devices such as printers, scanners, scales
· Excellent communication skills both written and verbal
· Fluent in the use of the English language
· Strong interpersonal skills
· Attention to detail
· Have a strong desire for quality
· Sense of urgency
· Ability to multi-task
· Ability to work flexible schedule (evenings/weekends)
Preferred Qualifications
• POS deployment
• Computer Information Systems, Network+, Security+, Microsoft or Cisco certification
Offers of employment are conditional upon passage of screening criteria applicable to the job.
Full time employee benefits include:
Medical Insurance
Dental Insurance
Life Insurance
Vision Insurance
Short/Long Term Disability
Paid Vacation
401k
EEO Statement
Integrated into our shared values is NCR's commitment to diversity and equal employment opportunity. All qualified applicants will receive consideration for employment without regard to sex, age, race, color, creed, religion, national origin, disability, sexual orientation, gender identity, veteran status, military service, genetic information, or any other characteristic or conduct protected by law. NCR is committed to being a globally inclusive company where all people are treated fairly, recognized for their individuality, promoted based on performance and encouraged to strive to reach their full potential. We believe in understanding and respecting differences among all people. Every individual at NCR has an ongoing responsibility to respect and support a globally diverse environment.

Statement to Third Party Agencies
To ALL recruitment agencies: NCR only accepts resumes from agencies on the NCR preferred supplier list. Please do not forward resumes to our applicant tracking system, NCR employees, or any NCR facility. NCR is not responsible for any fees or charges associated with unsolicited resumes.