Fulfillment Technician I - Alpharetta, GA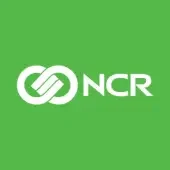 NCR
Alpharetta, GA, USA
Posted on Tuesday, September 5, 2023
About NCR
NCR Corporation (NYSE: NCR) is a leader in transforming, connecting and running technology platforms for self-directed banking, stores and restaurants. NCR is headquartered in Atlanta, Ga., with 38,000 employees globally. NCR is a trademark of NCR Corporation in the United States and other countries.
Title: Fulfillment Technician I
Location: Alpharetta, GA
Fulfillment Technician with experience in computer hardware and software configuration and material handling. The desired candidate would be responsible for configuring POS hardware and software to customer specifications in preparation for shipment to a customer. There would also be material handling responsibilities (packing boxes, cleaning equipment, performing system transactions, performing quality tests/checks, etc.) This individual would be self-motivated without supervision, with great attention to detail, and willing to go above and beyond what is asked.
Key Qualifications:
Ability to lift materials weighing up to 50 lbs.
Ability to operate hand and power tools, barcode scanner and mouse/keyboard
Attention to detail
Ability to follow written process documentation in performing tasks
Good verbal communication skills
Self-motivated with ability to work unsupervised Desired Qualifications
Good written communication skills
Material Handling/Warehouse experience
Experience with computer and operating system configuration a plus
Lean 6 Sigma Training a plus
Offers of employment are conditional upon passage of screening criteria applicable to the job.
Full time employee benefits include:
Medical Insurance
Dental Insurance
Life Insurance
Vision Insurance
Short/Long Term Disability
Paid Vacation
401k
EEO Statement
Integrated into our shared values is NCR's commitment to diversity and equal employment opportunity. All qualified applicants will receive consideration for employment without regard to sex, age, race, color, creed, religion, national origin, disability, sexual orientation, gender identity, veteran status, military service, genetic information, or any other characteristic or conduct protected by law. NCR is committed to being a globally inclusive company where all people are treated fairly, recognized for their individuality, promoted based on performance and encouraged to strive to reach their full potential. We believe in understanding and respecting differences among all people. Every individual at NCR has an ongoing responsibility to respect and support a globally diverse environment.

Statement to Third Party Agencies
To ALL recruitment agencies: NCR only accepts resumes from agencies on the NCR preferred supplier list. Please do not forward resumes to our applicant tracking system, NCR employees, or any NCR facility. NCR is not responsible for any fees or charges associated with unsolicited resumes.