Services Sales Consultant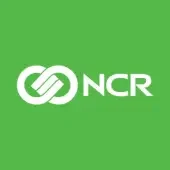 NCR
Sales & Business Development
United States · Remote
Posted on Friday, September 8, 2023
About NCR
NCR Corporation (NYSE: NCR) is a leader in transforming, connecting and running technology platforms for self-directed banking, stores and restaurants. NCR is headquartered in Atlanta, Ga., with 38,000 employees globally. NCR is a trademark of NCR Corporation in the United States and other countries.
JOB TITLE: Services Sales Consultant
LOCATION: US Virtual
POSTION SUMMARY & KEY AREAS OF RESPONSIBILITY
Services Sales Consultant's (SSC's) primary responsibility is to complete the sale of Worldwide Customer Services (WCS) service offerings by either creating demand or responding to customer needs and then targeting the appropriate Managed Services Solution.
The SSC is responsible for creating a winning approach that highlights NCR's unique capabilities in solving the need(s) or challenges(s) at hand. The SSC will be responsible for leading the sales motion with both existing and new clients. In the case of existing clients; the SSC will work in concert with the appropriate account teams and with new client sales be keen to prospect and call on Vice President level contacts. Once engaged, a consulting approach is used to build solid customer relationships whereby the SSC becomes a credible and consistent source of expertise within the account during the sales motion.
The SSC is expected to provide service offer expertise to assigned accounts within NCR's strategic industries. They will be responsible for understanding the scope of all NCR's Managed Services Offers and position their value for potential clients.
The SSC's will also partner with assigned Solution Architects to help customize our service offers to fit the client's particular demand. After a service is sold, there are a number of technical support resources which will be assigned to take the lead in managing the details of service delivery.
The SSC must therefore develop a successful working relationship with the delivery teams so that successful handoffs can take place and problems/issues can be proactively identified and solved. NCR utilizes The Sales Process to guide the sales organization through a successful sales cycle.
The SSC is expected to fully participate and contribute when and where required during each phase of this process -- Account Planning, Opportunity Qualification, Proposal Creation, Contract/Order Management, Post-Sales Activities, and Sales Management Activities. In summary, all tasks/activities are completed by the SSC for the purpose of securing an increasing flow of profitable orders and revenue for the WCS business unit.

Key Areas of Responsibility include:
• Participation in account planning sessions driven by the Solution Teams and Account Directors
• Ensure service content in opportunity funnel
• Educate Service Team Leaders and Solution Sales Specialists on services value
• Plan "uncovered" account activities Opportunity Qualification
• Identify customer's business needs
• Identify customer's power structure
• Define winning strategy
• Assess NCR's capabilities to deliver
• Assess solution fit and determine gaps
• Assess risk involved and define contingencies
• Determine probability to win
• Engage appropriate management support
• Determine regional impact (Multi-National Accounts) Proposal Creation
• Establish bid/project team as needed
• Establish bid strategy
• Contribute proposal content
• Determine contingencies
• Determine Terms and Conditions (incl. pricing) with CS operations or other support teams
• Review proposal before submission
• Present proposal to internal Bid-Review team as needed and obtain approval
• Present proposal to customer Contract/Order Management
• Negotiate terms and conditions with customer within approved guidelines
• Obtain legal authorization from customer to deliver on approved contract
• Submit contract to appropriate WFO F&A and service delivery teams
• Assure all service assumption requirements are made.
• Produce Win/Loss Report Post Sales Activities
• Act as escalation point for roll-out issues
• Revisit projects and detect new opportunities to grow wallet share
• Assist Account Support Manager in renewal situations as needed Scope
• The descriptions, roles and responsibilities apply to all Service Sales Consultant worldwide.
• The Services Sales Consultant will maintain a personal order quota as part of their assigned objective. The personal order quota objective may include multiple elements including at a minimum an individual assigned quota and possibly shared quota and split quota. Work Environment
• Following the NCR Sales Process work with internal network to provide service offer expertise to assigned accounts.
• Fast-paced, traditional and consultative sales environment.

BASIC QUALIFICATIONS
• Requires BS/BA in related discipline and 7+ years of experience in Services Consulting OR MS/MA and 5+ years of experience in related field. Will consider additional industry experience in lieu of degree.
• Minimum 2 years of experience working in the Information Technology industry
• Must be willing to travel 30% or more
• Knowledge of the customer support services industry
• Experience working in team-oriented sales approaches
• Consulting experience

PREFERRED QUALIFICATIONS
• Master's degree - MBA
• Experience in the Retail Industry and selling to retail store support environments.
• Strong Executive Presence – this role will have extensive executive visibility both internally and externally
Offers of employment are conditional upon passage of screening criteria applicable to the job.
Full time employee benefits include:
Medical Insurance
Dental Insurance
Life Insurance
Vision Insurance
Short/Long Term Disability
Paid Vacation
401k
EEO Statement
Integrated into our shared values is NCR's commitment to diversity and equal employment opportunity. All qualified applicants will receive consideration for employment without regard to sex, age, race, color, creed, religion, national origin, disability, sexual orientation, gender identity, veteran status, military service, genetic information, or any other characteristic or conduct protected by law. NCR is committed to being a globally inclusive company where all people are treated fairly, recognized for their individuality, promoted based on performance and encouraged to strive to reach their full potential. We believe in understanding and respecting differences among all people. Every individual at NCR has an ongoing responsibility to respect and support a globally diverse environment.

Statement to Third Party Agencies
To ALL recruitment agencies: NCR only accepts resumes from agencies on the NCR preferred supplier list. Please do not forward resumes to our applicant tracking system, NCR employees, or any NCR facility. NCR is not responsible for any fees or charges associated with unsolicited resumes.