Business Development Representative - Atlanta GA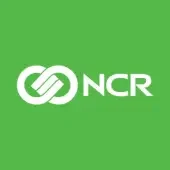 NCR
Sales & Business Development
Georgia, USA
Posted on Monday, September 11, 2023
About NCR
NCR Corporation (NYSE: NCR) is a leader in transforming, connecting and running technology platforms for self-directed banking, stores and restaurants. NCR is headquartered in Atlanta, Ga., with 38,000 employees globally. NCR is a trademark of NCR Corporation in the United States and other countries.
Title: Business Development Representative
Location: Atlanta GA– virtual
Think you know NCR? Think again!
NCR Corporation (NYSE: NCR) is a leading software-and services-led enterprise provider in the financial, retail and hospitality industries. NCR is headquartered in Atlanta, Ga., with 36,000 employees globally. NCR is a trademark of NCR Corporation in the United States and other countries.
For over 136 years, we've been focused on turning the moment of transaction into a meaningful experience. Our unique perspective brings enterprise tech to all the moving parts of business across industries. We've earned the trust of businesses large and small. From the best-known brands around the world to your local favorite around the corner.
We help financial institutions, retailers and restaurants around the world run better—so they have more time to create customer experiences that drive lasting success.
The world is going digital—and it's happening fast. Even for physical brands in retail, banking and hospitality, digital-led experiences are capturing more customer interest, engagement and loyalty.
That means the key to running businesses smoothly and profitably for years to come is the right integration of digital and physical tech.
Our future-facing technology connects every system and customer touch point—from back office to point of sale (POS), from kitchen production to mobile checkout, from financial institution branch transformation to digital and mobile banking, and everything in between.
Our portfolio includes digital first offerings for banking, restaurants and retailers, as well as payments, multi-vendor connected device services, ATMs, POS terminals and self-service technologies.
With six million points of service worldwide, we're positioned like no other to help businesses navigate digital transformations, while growing revenue and increasing productivity.
Position Summary & Key Areas of Responsibility
This position is an individual contributor role responsible for sourcing and selling NCR's deep stack of restaurant technology and payments solutions.
In close partnership with the sales development team (inside and field), the relationship management/customer success, the sales executive closes new business (SaaS conversions, renewals) within the installed base and with "net new" customers.
As the in-market hospitality solutions expert, this individual develops and executes a sales strategy to win business within assigned territory that is managed, tracked, and reported in Salesforce.com.
The sale executive is responsible for managing end-to-end the sales process (needs and technical requirements analysis, proposal development, and closing) through the order booking.
Key Areas of Responsibility include:
Grow market share through sourcing and closing new restaurant sites with NCR Solutions & Payments

Develop client focused, ROI-based solution sales plans that leverage strategic Account and prospect planning skills and emphasise value-based selling.

Utilise a consultative selling approach clearly identifying key decision-makers and influencers/champions at the prospect and create a strategy to implement an appropriate plan to penetrate.

Develop a competitive market growth strategy to maximise the deployment and share of NCR POS and payments solutions within assigned territory.

Build, maintain, and capitalise on a foundation of internal and external industry networks to uncover incremental business opportunities and develop a business solution that demonstrates NCR's value and its impact on the prospective customer.

Sales Process/Activity Management: Strategically designs a plan to effectively manage territory to maximise incoming orders as necessary to meet annual performance objectives.

Qualify opportunities where NCR is best positioned to win and assists in development of an account plan to ensure mutual objectives of the NCR/Customer relationship are realised.

Meticulously uses Salesforce CRM to log ALL business development and account activity.

Forecasts sales (booking and revenue) with realism and precision.

Gains customer commitment, builds momentum and accelerates the sales cycle, while working with key influensers throughout the sales process to minimise issues at closing.

Maintain a pipeline of qualified opportunities sufficient to meet sales objectives and execute to winning those opportunities.

Upon securing official order comment from customer, works with project management and relationship/customer success team to transition account control responsibility, including solution delivery.
Basic Qualifications
BS/BA in related discipline and or equivalent sales experience with 2+ years of experience in outside POS or Cloud sales experience Restaurant Technology/Merchant Processing (Payments) Sales and Business Development ideally in the hospitality vertical.

Proven success in consulting and/or solution sales environment.

Previous experience with software and services organisation that sell Point-of-Sale, Payment Applications, Above Store, Kitchen Production and Marketing Programs.

Must have working knowledge of CRM solutions such as Salesforce.com, Oracle, Microsoft Dynamics 365. Recent Salesforce.com experience is a plus.
Preferred Qualifications
Integrated payments (merchant processing) sales experience

Deep experience and understanding of the hospitality/restaurant market, industry trends and related competition

Strong executive presence –this role will have extensive executive visibility both internally and externally. Effective written and oral communication skills required.

Project management skills; Client and Business plan management proficiency

"Hunger to Win / Refuse to Lose" sales mentality
Offers of employment are conditional upon passage of screening criteria applicable to the job.
Full time employee benefits include:
Medical Insurance
Dental Insurance
Life Insurance
Vision Insurance
Short/Long Term Disability
Paid Vacation
401k
EEO Statement
Integrated into our shared values is NCR's commitment to diversity and equal employment opportunity. All qualified applicants will receive consideration for employment without regard to sex, age, race, color, creed, religion, national origin, disability, sexual orientation, gender identity, veteran status, military service, genetic information, or any other characteristic or conduct protected by law. NCR is committed to being a globally inclusive company where all people are treated fairly, recognized for their individuality, promoted based on performance and encouraged to strive to reach their full potential. We believe in understanding and respecting differences among all people. Every individual at NCR has an ongoing responsibility to respect and support a globally diverse environment.

Statement to Third Party Agencies
To ALL recruitment agencies: NCR only accepts resumes from agencies on the NCR preferred supplier list. Please do not forward resumes to our applicant tracking system, NCR employees, or any NCR facility. NCR is not responsible for any fees or charges associated with unsolicited resumes.