Customer Experience - Data Analyst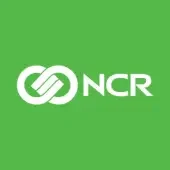 NCR
IT, Customer Service, Data Science
Atlanta, GA, USA
Posted on Tuesday, September 19, 2023
About NCR
NCR Corporation (NYSE: NCR) is a leader in transforming, connecting and running technology platforms for self-directed banking, stores and restaurants. NCR is headquartered in Atlanta, Ga., with 38,000 employees globally. NCR is a trademark of NCR Corporation in the United States and other countries.
Title: Customer Experience - Data Analyst
Req: TBD
Location: Atlanta, GA
Position Overview:
The Customer Experience - Data Analyst will combine business acumen with strong analytical skills to develop and shape the customer-centric culture we are building within NCR. As a member of the Commercial Strategy & Operations team, this individual will work with functional teams across the company to consolidate data from multiple/varied sources and build comprehensive reporting with key insights and actionable conclusions. The ideal candidate should be passionate about customer data, with a proven history of driving insights that improve the customer experience, facilitating quantitative and qualitative customer feedback programs across multiple functional areas.
The key areas of responsibility are:
Manage high-visibility strategic projects

Integrate multiple sources of CX data (customer research, secondary sources, analytics, qualitative, etc.) into insights that helps prioritize the highest potential opportunities

Conduct statistical analysis and determine significance of trends, key insights, and impacts on the business including the aggregation and comparison of data from various NCR systems (e.g., revenue, employee experience, product defects, service contacts, etc.)

Gather and synthesize customer feedback data with associated business data to determine key drivers of customer success, loyalty, risk, churn, and overall experience and translate the data points/metrics into actionable insights, recommendations and/or conclusions

Oversee CX survey process and continuously improve its efficiency, including programming survey software, conducting surveys, and cleaning of survey data

Analyze, interpret, and operationalize CX research, including the development of questionnaires, guides, online tools, and preparation of data for analyses

Maintain awareness of industry trends to provide context for analysis and recommendations

Communicate key insights to cross-functional stakeholders and senior leaders
Educational and professional qualifications:
Bachelor's Degree in Statistics, Data Science, Computer Science, Math, or related field and/or equivalent related experience

3-5 years of data statistical analysis/data interpretation, reporting, interpersonal, and group facilitation skills/knowledge/work experience; including multivariate techniques including correlation and regression; able to develop plans of analysis needed

Strong understanding of research methodology and data collection experience with customers/clients on survey and/or assessment programs; preferably in Customer Experience or Market Research in an IT, SAAS, or Fortune 500 Company
Preferred qualifications:
Working experience with survey platforms (e.g., Qualtrics)

Working familiarity with statistics packages (e.g., SPSS; similar software; etc.)

Strong technical skills and expert with MS Excel, R, SPSS, SQL, or related analytic tools with exceptional data handling skills (i.e., ability to efficiently manipulate data from multiple sources)

Effective project management skills and capabilities
Personal qualifications:
Confident and innovative, with a strong sense of initiative

Exceptional analytical and quantitative problem-solving skills

Intellectually curious and open-minded, committed to personal development, and comfortable in a culture of constructive feedback

Ability to quickly process complex information and present it clearly and simply

Superb verbal and written communication skills, and ability to weave insights into creative storytelling to lead by influence

Flexible and adaptive, and able to work across multiple simultaneous projects

Team oriented and collaborative approach in working in a highly matrixed organization

Demonstrated passion for CX and acting as an advocate for the customer

Strong organizational, critical thinking, influencing, and relationship management skills
Offers of employment are conditional upon passage of screening criteria applicable to the job.
Full time employee benefits include:
Medical Insurance
Dental Insurance
Life Insurance
Vision Insurance
Short/Long Term Disability
Paid Vacation
401k
EEO Statement
Integrated into our shared values is NCR's commitment to diversity and equal employment opportunity. All qualified applicants will receive consideration for employment without regard to sex, age, race, color, creed, religion, national origin, disability, sexual orientation, gender identity, veteran status, military service, genetic information, or any other characteristic or conduct protected by law. NCR is committed to being a globally inclusive company where all people are treated fairly, recognized for their individuality, promoted based on performance and encouraged to strive to reach their full potential. We believe in understanding and respecting differences among all people. Every individual at NCR has an ongoing responsibility to respect and support a globally diverse environment.

Statement to Third Party Agencies
To ALL recruitment agencies: NCR only accepts resumes from agencies on the NCR preferred supplier list. Please do not forward resumes to our applicant tracking system, NCR employees, or any NCR facility. NCR is not responsible for any fees or charges associated with unsolicited resumes.