Complex Migrations Project Coordinator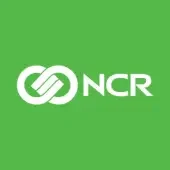 NCR
Administration
Athens, GA, USA
Posted on Friday, September 22, 2023
About NCR
NCR Corporation (NYSE: NCR) is a leader in transforming, connecting and running technology platforms for self-directed banking, stores and restaurants. NCR is headquartered in Atlanta, Ga., with 38,000 employees globally. NCR is a trademark of NCR Corporation in the United States and other countries.
NCR Digital Insight™ solutions helps financial institutions optimize their profitability by continuously innovating how businesses and customers optimize their money. Our products and services empower financial institutions to offer friction-free, secure digital experience to boost user engagement and encourage customer retention.
The Complex Migrations Team is responsible for implementing new banking products for Banks and Credit Unions. We are looking for a highly talented project manager who can effectively manage several complex projects at once. This individual will need to maintain an understanding of project management best practices. Key skills and areas of focus include organization/time management, customer service, teamwork, complex project management and technology.
Title: Complex Migrations Project Coordinator
Grade: 9
Location: Athens, GA
Responsibilities:
Work with large financial institutions to implement new banking products

Track projects effectively, keep customers on track using detailed project plans

Work with multiple internal and external teams to get products installed and resolve issues

Manage several complex projects simultaneously with multiple customers

Deliver high level of customer service as measured by CustomerSAT

Deliver reports on process improvement initiatives

Understand internal influences in the organization

Understand what's important to the project and priorities

Encourages successful communication among team members

Onboard new products and refine SOPs
Qualifications:
Bachelor's degree or equivalent

Outstanding written and verbal communication skills

Experience with complex project management

Excellent organizational skills and ability to juggle multiple priorities

Ability to recognize high-level opportunities for improvement and change

Adaptability to shifts in project plan and deliverable dates

Working knowledge of personal computers, with the ability to organize information using tools including, but not limited to: database management, spreadsheets, word processing, or other business applications software

Strong attention to detail with excellent follow up and tracking skills

Strong interpersonal skills and demonstrated teamwork

Works effectively as part of team, while often working independently and with little direct supervision to accomplish goals and achieve results
Offers of employment are conditional upon passage of screening criteria applicable to the job.
Full time employee benefits include:
Medical Insurance
Dental Insurance
Life Insurance
Vision Insurance
Short/Long Term Disability
Paid Vacation
401k
EEO Statement
Integrated into our shared values is NCR's commitment to diversity and equal employment opportunity. All qualified applicants will receive consideration for employment without regard to sex, age, race, color, creed, religion, national origin, disability, sexual orientation, gender identity, veteran status, military service, genetic information, or any other characteristic or conduct protected by law. NCR is committed to being a globally inclusive company where all people are treated fairly, recognized for their individuality, promoted based on performance and encouraged to strive to reach their full potential. We believe in understanding and respecting differences among all people. Every individual at NCR has an ongoing responsibility to respect and support a globally diverse environment.

Statement to Third Party Agencies
To ALL recruitment agencies: NCR only accepts resumes from agencies on the NCR preferred supplier list. Please do not forward resumes to our applicant tracking system, NCR employees, or any NCR facility. NCR is not responsible for any fees or charges associated with unsolicited resumes.