Customer Engineer - Lexington, KY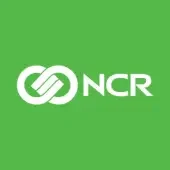 NCR
Customer Service
Kentucky, USA · Remote
Posted on Friday, September 22, 2023
About NCR
NCR Corporation (NYSE: NCR) is a leader in transforming, connecting and running technology platforms for self-directed banking, stores and restaurants. NCR is headquartered in Atlanta, Ga., with 38,000 employees globally. NCR is a trademark of NCR Corporation in the United States and other countries.
TITLE: Customer Engineer II
Location: Lexington, KY
Role Description:
As a Field Service Technician, you are part of our services support team and your passion for providing exceptional customer service contributes to our world class high level of customer satisfaction. Acting as a first line response to customers on-site in your assigned territory you will communicate in an open, helpful, and engaging manner with your focus being finding the right solution with your customers.
You will connect with our customers to address questions and resolve various problems on-site (some uncommon), knowing when and who to turn to for support. You will organize, triage customer issues, and even handle some problems before they start. No matter the situation, your formal training (provided through NCR) will allow you to provide customers what they need when they need it. Additionally, you will always be on the lookout for preventative measures you can take, escalate issues, and serve as an ambassador for the NCR brand. Your goal is to keep our customers completely assured and satisfied through your technical expertise and consistent and constant communication.
Job responsibilities include but are not necessarily limited to:
Digital Field Service Technician, a dedicated technical liaison servicing the Chick-fil-A customer.

Responding to customer installation, maintenance, and service calls promptly and effectively

Servicing Kitchen Production Systems, including POS, receipt printers, customer payment terminals and back-office peripherals within an assigned territory

Overseeing hardware maintenance, installation, network management, multi-vendor maintenance, and software support

Utilizing your technical skills on products like peripherals, large system printers, enterprise level servers, communications equipment, networks, internet access points, etc.

Performing maintenance repair and system overhauls (like modular swaps and unit replacements)

Managing everything from network faults and traffic, to configuration, security, and remote system access

Logging all customer calls and activity and tracking all expenses incurred in the delivery of services
Job requirements and basic qualifications:
General knowledge of POS and familiarity with network/system management

Familiarity with large servers, mainframe computers, and imaging software

Basic PC skills, basic electronic skills, and some specific hardware and operating system familiarity

One to three years of related experience in a technical setting is preferred

Working knowledge of Microsoft Office Suite, Windows, etc.

Local candidates strongly preferred (this position is not eligible for paid relocation and candidates must be available to begin work promptly in the assigned geographic territory)

High School Diploma or GED (Associate Degree or higher preferred)

Must be authorized to work in the U.S.

Must be at least 21 years of age

Must have a valid driver's license and driving record that satisfies NCR fleet requirements

Ability to perform essential functions of the job with or without a reasonable accommodation

Essential functions of this position include prolonged travel with driving several hours per day, rotating and weekend shifts, carrying and lifting tools, parts, and equipment weighing up to 50 lbs without assistance, bending, squatting, walking, standing, sitting, reaching, working with your hands, and repetitively grasping and manipulating objects of varying size and weight requiring fine motor skills and hand-eye coordination for prolonged periods of time
Three weeks of job-related training will be provided within the dedicated NCR Facility, which includes administrative functions, as well as on hands learning in the field with a Dedicated Team Lead.
Offers of employment are conditional upon passage of screening criteria applicable to the job.
Full time employee benefits include:
Medical Insurance
Dental Insurance
Life Insurance
Vision Insurance
Short/Long Term Disability
Paid Vacation
401k
EEO Statement
Integrated into our shared values is NCR's commitment to diversity and equal employment opportunity. All qualified applicants will receive consideration for employment without regard to sex, age, race, color, creed, religion, national origin, disability, sexual orientation, gender identity, veteran status, military service, genetic information, or any other characteristic or conduct protected by law. NCR is committed to being a globally inclusive company where all people are treated fairly, recognized for their individuality, promoted based on performance and encouraged to strive to reach their full potential. We believe in understanding and respecting differences among all people. Every individual at NCR has an ongoing responsibility to respect and support a globally diverse environment.

Statement to Third Party Agencies
To ALL recruitment agencies: NCR only accepts resumes from agencies on the NCR preferred supplier list. Please do not forward resumes to our applicant tracking system, NCR employees, or any NCR facility. NCR is not responsible for any fees or charges associated with unsolicited resumes.