Support Consultant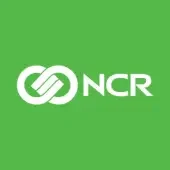 NCR
Accounting & Finance, Customer Service
Kansas City, MO, USA
Posted on Friday, September 22, 2023
About NCR
NCR Corporation (NYSE: NCR) is a leader in transforming, connecting and running technology platforms for self-directed banking, stores and restaurants. NCR is headquartered in Atlanta, Ga., with 38,000 employees globally. NCR is a trademark of NCR Corporation in the United States and other countries.
Background
Are you ready for your next great adventure? As a member of team iNCRedible, you are critical to NCR's success and are encouraged to carve your own career path. NCR Corporation (NYSE: NCR) is a global technology company leading how the world connects, interacts and transacts with business. NCR's assisted- and self-service solutions and comprehensive support services address the needs of retail, financial, travel, healthcare, hospitality, entertainment, gaming and public sector organizations in more than 100 countries. NCR (www.ncr.com) is headquartered in Atlanta, Georgia.
Summary
NCR is looking for a highly talented Support Consultant for its Professional Services Cinema division. You will get involved with troubleshooting and configuration of software and provide quality support for the current Cinema solution. The role is fast paced and exciting. You will be working closely with the NCR development team and direct daily interaction with the customer, working in the customer's office side by side with their support team. You will be utilizing your experience with hardware, network and POS systems to troubleshoot and escalate production issues to NCR development, providing all of the information and data needed to quickly analyze and triage issues.
You will also have the opportunity to work closely with the scrum teams, to not only improve upon your technical and product knowledge, but also to participate in helping to improve the quality of the Cinema products. You are a great fit for this role if you are laser-focused on helping your customers, an awesome problem solver, and capable of diving deep and learning quickly to master a wide array of products.
Responsibilities
Become a trusted resource and go to person for our products.

Develop a deep knowledge of Cinema's range of products to effectively differentiate genuine production bugs from other technical issues.

Review, investigate, and resolve technical cases within the target SLAs.

Evaluate and troubleshoot client issues using problem-solving skills to prioritize, escalate, and track incidents to closure under pressure.

Provide status updates to customer on a consistent basis.

Provide timely response and resolution to customer inquiries and issues.

Properly escalate unresolved issues to appropriate internal teams and follow-up.

Learn and leverage advanced troubleshooting tools.

Create and publish internal and customer-facing knowledge base documentation.

Being available on-call after hours for P1 escalations.
Required Technical Qualifications
Bachelor's of Science in Information Technology, Computer Science or related field of study, or equivalent education and/or work experience preferred

Experience in technical troubleshooting - is considered a strong problem solver/critical thinker in current position

2+ years of SQL experience and database structure

Familiar with JIRA, HP ALM, or similar issue management and tracking systems
Required Non-Technical Skills:
Strong interpersonal skills (communication with other team members and customers)

Strong analytical skills

Passion for technology, quality, and user experience

Ability to understand business and technical requirements

A sense of urgency with a "please the customer" mentality

Experience working with large, multi-site customers

Ability to respond calmy and triage multiple issues at a time
Offers of employment are conditional upon passage of screening criteria applicable to the job.
Full time employee benefits include:
Medical Insurance
Dental Insurance
Life Insurance
Vision Insurance
Short/Long Term Disability
Paid Vacation
401k
EEO Statement
Integrated into our shared values is NCR's commitment to diversity and equal employment opportunity. All qualified applicants will receive consideration for employment without regard to sex, age, race, color, creed, religion, national origin, disability, sexual orientation, gender identity, veteran status, military service, genetic information, or any other characteristic or conduct protected by law. NCR is committed to being a globally inclusive company where all people are treated fairly, recognized for their individuality, promoted based on performance and encouraged to strive to reach their full potential. We believe in understanding and respecting differences among all people. Every individual at NCR has an ongoing responsibility to respect and support a globally diverse environment.

Statement to Third Party Agencies
To ALL recruitment agencies: NCR only accepts resumes from agencies on the NCR preferred supplier list. Please do not forward resumes to our applicant tracking system, NCR employees, or any NCR facility. NCR is not responsible for any fees or charges associated with unsolicited resumes.