Ops Project Analyst - Frisco, TX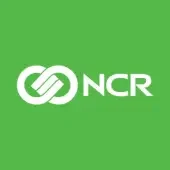 NCR
IT, Operations
Frisco, TX, USA
Posted on Friday, September 22, 2023
About NCR
NCR Corporation (NYSE: NCR) is a leader in transforming, connecting and running technology platforms for self-directed banking, stores and restaurants. NCR is headquartered in Atlanta, Ga., with 38,000 employees globally. NCR is a trademark of NCR Corporation in the United States and other countries.
ESSENTIAL RESPONSIBILITIES and SKILLS REQUIRED:

• Manage all aspects of ATM installations, de-installations, branding, and reprogramming plans for assigned projects.
• Schedule and facilitate meetings with stakeholders, project team, and others to communicate progress, issues, and timelines for the resolution of issues.
• Reporting of project progress to stakeholders and management to ensure KPIs of deliverables are met.
• Create and update project records in QuickBase™ application, utilizing macros to achieve desired results.
• Perform required project tasks in Oracle™
• Define and document the scope of work required for successful completion of projects.
• Determine and outline roles and responsibilities for project tasks.
• Determine service providers required for projects and identify their roles and responsibilities.
• Identify dependencies and manage internal relationships required to successfully complete assigned projects.
• Create and communicate "customer specific" metrics as required.
• Responsible for adherence to policies and processes related to various tasks outlined within the department.
• Excellent analytical, organizational, critical thinking, problem solving, and presentation skills.
• Excellent verbal and written communication skills.
• Proficiency in Microsoft Office™ and Microsoft Windows™ to perform daily tasks.
• Ability to achieve proficiency in the use of various internal applications, including ADP, Cardlink, CORE, Oracle™ and Quickbase™
• Ability to work with internal and external partners at various levels.
• Other duties may be assigned

QUALIFICATIONS:
To successfully perform the requirements of this position, individual must be able to perform each essential duty satisfactorily. The requirements listed below are representative of the knowledge, skill, and/or abilities required.
• Strong organizational and time management skills.
• Strong attention to detail.
• Strong ability to be focus driven on performing required tasks and meeting deadlines.
• Ability to perform in a team setting and as an independent contributor.

EDUCATION, EXPERIENCE and/or REQUIREMENTS:
• High School Diploma or equivalent required. Bachelor's degree preferred.
• 1-3 years in Customer Service experiences preferred. ATM industry experience is a plus.
• PMI Certification is a plus.
• Remote network access required on occasion. Company owned laptop to be provided.
• Ability to perform in environment requiring extensive telephone and computer work and the ability to successfully multi-task.
• Must be able to express and follow the company's Mission, Principles and Procedures.
• Ability to work efficiently in a fast-paced environment, quickly respond, and prioritize between multiple demands.
• Must successfully pass all applicable background screening tests.
Offers of employment are conditional upon passage of screening criteria applicable to the job.
Full time employee benefits include:
Medical Insurance
Dental Insurance
Life Insurance
Vision Insurance
Short/Long Term Disability
Paid Vacation
401k
EEO Statement
Integrated into our shared values is NCR's commitment to diversity and equal employment opportunity. All qualified applicants will receive consideration for employment without regard to sex, age, race, color, creed, religion, national origin, disability, sexual orientation, gender identity, veteran status, military service, genetic information, or any other characteristic or conduct protected by law. NCR is committed to being a globally inclusive company where all people are treated fairly, recognized for their individuality, promoted based on performance and encouraged to strive to reach their full potential. We believe in understanding and respecting differences among all people. Every individual at NCR has an ongoing responsibility to respect and support a globally diverse environment.

Statement to Third Party Agencies
To ALL recruitment agencies: NCR only accepts resumes from agencies on the NCR preferred supplier list. Please do not forward resumes to our applicant tracking system, NCR employees, or any NCR facility. NCR is not responsible for any fees or charges associated with unsolicited resumes.