Industrial Engineer - Mount Juliet, TN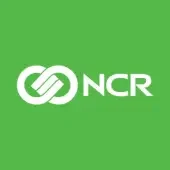 NCR
Nashville, TN, USA
Posted on Friday, September 22, 2023
About NCR
NCR Corporation (NYSE: NCR) is a leader in transforming, connecting and running technology platforms for self-directed banking, stores and restaurants. NCR is headquartered in Atlanta, Ga., with 38,000 employees globally. NCR is a trademark of NCR Corporation in the United States and other countries.
Title: Project Management Analyst
Location: Mount Juliet, TN
POSITION SUMMARY & KEY AREAS OF RESPONSIBILITY:
Position is responsible for scoping, designing, pricing and implementing projects relating to NCR's Global business; Position ensures that their projects meet both customer and NCR needs in respect of revenue, margin, schedule, scope and process
Meet with customers, account teams, pricing teams and Solution Architects to design, scope and help price a project that is deliverable and agreed by all parties
Gathers information from a wide range of sources to resolve problems with unknown solutions including internal business units and third-party vendors
May serve as a mentor in one or two product domains or customer specialties
Owns the overall management of the project, coordinating resources across organizations and managing to timeline
Accountable for successful design, development, and deployment of global service processes and related infrastructure
Participates in requirements gathering process and user testing
Manages all phases of a project
Contributes to recommendations on process redefinition to adapt processes to solutions; Document all project processes, schedules plans, etc; Manage projects within scope; Manage project risk items; Manage project milestones, schedules and resources (including internal and third party resources)
Create the project team for each project; Work with the other members of the NCR Global Project Office to start up the project (team training, hand-over, escalation processes, templates, etc.)
Work with NCR Services teams around the world to raise awareness and allow time to implement the project successfully
Manage change control, escalations and customer expectations throughout the life cycle of the project
Provide customers and NCR associates with the required project reporting
Must be able to motivate and inspire people to keep the project moving toward successful completion even in the face of the physical demands of aggressive project schedules and the emotional demands of discouraging developments
Manages the interactions between the customer and the rest of the project team resulting in good customer relations and an enthusiasm for the project and the customer relationship
BASIC QUALIFICATIONS:
Bachelor's Degree
2-5 years of experience
Excellent customer relationship skills
Excellent track record of project success
Strong sense of urgency and integrity
Strong ability to listen well and give clear and unambiguous instructions to all parties
PREFERRED QUALIFICATIONS:
PMP certified (or working towards certification)
Offers of employment are conditional upon passage of screening criteria applicable to the job.
Full time employee benefits include:
Medical Insurance
Dental Insurance
Life Insurance
Vision Insurance
Short/Long Term Disability
Paid Vacation
401k
EEO Statement
Integrated into our shared values is NCR's commitment to diversity and equal employment opportunity. All qualified applicants will receive consideration for employment without regard to sex, age, race, color, creed, religion, national origin, disability, sexual orientation, gender identity, veteran status, military service, genetic information, or any other characteristic or conduct protected by law. NCR is committed to being a globally inclusive company where all people are treated fairly, recognized for their individuality, promoted based on performance and encouraged to strive to reach their full potential. We believe in understanding and respecting differences among all people. Every individual at NCR has an ongoing responsibility to respect and support a globally diverse environment.

Statement to Third Party Agencies
To ALL recruitment agencies: NCR only accepts resumes from agencies on the NCR preferred supplier list. Please do not forward resumes to our applicant tracking system, NCR employees, or any NCR facility. NCR is not responsible for any fees or charges associated with unsolicited resumes.