Staff Software Engineer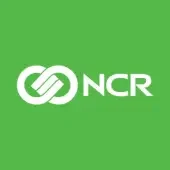 NCR
Software Engineering
Atlanta, GA, USA
Posted on Monday, September 25, 2023
About NCR
NCR Corporation (NYSE: NCR) is a leader in transforming, connecting and running technology platforms for self-directed banking, stores and restaurants. NCR is headquartered in Atlanta, Ga., with 38,000 employees globally. NCR is a trademark of NCR Corporation in the United States and other countries.
About NCR:
NCR Corporation (NYSE: NCR) is a leading software- and services-led enterprise provider in the financial, retail and hospitality industries. NCR is headquartered in Atlanta, Georgia, with 36,000 employees globally. NCR is a trademark of NCR Corporation in the United States and other countries.

The digital banking's Cloud Engineering mission is to take a proactive approach to maintain the integrity of our Digital First banking platform. As a member of the Cloud Platform team, you will accomplish this by implementing and enforcing standards and practices that promote security, availability, and performance. You will provide guidance, tooling, and best practices to our development teams so that they can develop reliable, performant, scalable applications in the cloud.
As a senior engineer in the organization, you will provide mentoring within our own team as well as to our peer teams so that we can continue to grow skill and expertise across our core initiatives.
Responsibilities:
Partner with cloud architects to build, test and revise proposed architectures and solutions

Assist in building various tools/automation to streamline existing processes

Work with Development, Security and Business Unit teams to deliver a world class cloud platform

Build automation scripts and frameworks to improve operational processes and procedures.

Learn, deploy and document newer technologies for the potential deployment of services following a development and release life cycle

Support production escalations as needed.

Driving ongoing improvements and efficiencies in operational practices, tools & processes.
Required Skills/Experience:
Experience with GKE
Experience with GCP and AWS
Experience with Java

BS in Computer Science or related field, or equivalent experience.

Must have high initiative and be a clear communicator.

Must be good at setting up and troubleshooting environments

Extensive experience with Splunk or other log aggregation tools.

Strong knowledge/experience with Application and Infrastructure Delivery automation, orchestration and

configuration management.

Experience operating and troubleshooting VMs in a virtual environment.

Experience operating within cloud environments

Experience with cloud networking; configuring VPC's, firewalls, ingress/egress, CDN.

Continued establishment of best in class DevOps development, automation and deployment practices, policies and standards.
Desired Skill Set:
Container build/management

Cloud migrations (Google/AWS)

Scripting – Python

Version control – Perforce, GIT

Build/Release - Jenkins, Maven, GCC, Make

Networking – Infoblox, F5, vCNS
Offers of employment are conditional upon passage of screening criteria applicable to the job.
Full time employee benefits include:
Medical Insurance
Dental Insurance
Life Insurance
Vision Insurance
Short/Long Term Disability
Paid Vacation
401k
EEO Statement
Integrated into our shared values is NCR's commitment to diversity and equal employment opportunity. All qualified applicants will receive consideration for employment without regard to sex, age, race, color, creed, religion, national origin, disability, sexual orientation, gender identity, veteran status, military service, genetic information, or any other characteristic or conduct protected by law. NCR is committed to being a globally inclusive company where all people are treated fairly, recognized for their individuality, promoted based on performance and encouraged to strive to reach their full potential. We believe in understanding and respecting differences among all people. Every individual at NCR has an ongoing responsibility to respect and support a globally diverse environment.

Statement to Third Party Agencies
To ALL recruitment agencies: NCR only accepts resumes from agencies on the NCR preferred supplier list. Please do not forward resumes to our applicant tracking system, NCR employees, or any NCR facility. NCR is not responsible for any fees or charges associated with unsolicited resumes.