Business Transformation Analyst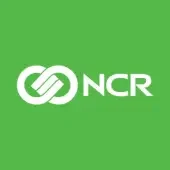 NCR
IT
Atlanta, GA, USA
Posted on Saturday, October 7, 2023
About NCR
NCR Corporation (NYSE: NCR) is a leader in transforming, connecting and running technology platforms for self-directed banking, stores and restaurants. NCR is headquartered in Atlanta, Ga., with 38,000 employees globally. NCR is a trademark of NCR Corporation in the United States and other countries.
Position Summary
The ideal candidate should be comfortable in working as part of a team supporting internal clients on large transformation programs. The candidate should also demonstrate the ability to conduct research, analysis, facilitate effective workshops, provide insight to drive comprehensive operational and financial improvements and act as a trusted advisor to executive sponsors. The candidate will also be responsible for running strategic projects, providing leadership, planning, leading, organizing and executing project activities.
Key activities will be:
Conceptualizing, driving, and implementing business transformation strategies and plans for internal clients to drive financial and operational improvements
Identifying, defining, developing and implementing improvements to business processes and monitoring business performance based on key performance indicators
Strong ability to gather, research, document and analyze significant amounts of data to drive decision making
Working with large internal teams to build executive level presentations and facilitate workshops
Ability to build,develop, drive and execute business transformation plans.
Driving the implementation and embedding of process, methods and best practices into busness operations
Program managing the business transformation plan inclusive of engagement, training, communication, and measurement activities.
Assessing the progress and effectiveness of the plan, assessing and driving adoption, measurement and mitigation plans.
Monitoring program/project baselines to ensure activities are occurring as planned - scope, budget and schedule
Being creative in developing short and long term action plans to operationalize the strategy
Executing day-to-day project management activities
Working independently, with minimal guidance and effectively with professionals at all levels within NCR.
Review/draft/manage project plans to ensure project activity success.
Consult with users, management, vendors, and technicians to assess business needs and requirements
Develop and direct testing and validation procedures, programming, and project documentation.
Meet with managers, supervisors, vendors, and IT to solicit cooperation and resolve problems.
Drive data quality improvements as they pertain to LOB objectives and employee/customer experience.
Perform other reasonable duties as required
Job Skills Needed:
Leadership
Collaboration
Organization skills
Problem solving skills
Time management
Knowledge of products
Negotiation
Project Management
BASIC QUALIFICATIONS:
2+ years' experience executing business strategy activities inclusive of project management, process building, research & analysis, and organizational strategy.
Experience in project management, product management, solution management and managing internal stakeholders
Excellent research, logical & analytical skills
Superior written and verbal communication skills
Excellent planning and organization skills.
Strategic thinker/communicator
Flexible, creative, well-organized, resourceful and people oriented
Strong relationship building between internal customers, vendors and employees
Strong interpersonal and communication skills - ability to interact with all levels and impeccable
Relationship management
Able to deal constructively with change
Experience with MS Office Suite, especially PPT, excel, etc.
Offers of employment are conditional upon passage of screening criteria applicable to the job.
Full time employee benefits include:
Medical Insurance
Dental Insurance
Life Insurance
Vision Insurance
Short/Long Term Disability
Paid Vacation
401k
EEO Statement
Integrated into our shared values is NCR's commitment to diversity and equal employment opportunity. All qualified applicants will receive consideration for employment without regard to sex, age, race, color, creed, religion, national origin, disability, sexual orientation, gender identity, veteran status, military service, genetic information, or any other characteristic or conduct protected by law. NCR is committed to being a globally inclusive company where all people are treated fairly, recognized for their individuality, promoted based on performance and encouraged to strive to reach their full potential. We believe in understanding and respecting differences among all people. Every individual at NCR has an ongoing responsibility to respect and support a globally diverse environment.

Statement to Third Party Agencies
To ALL recruitment agencies: NCR only accepts resumes from agencies on the NCR preferred supplier list. Please do not forward resumes to our applicant tracking system, NCR employees, or any NCR facility. NCR is not responsible for any fees or charges associated with unsolicited resumes.