Customer Engineer- Miami, FL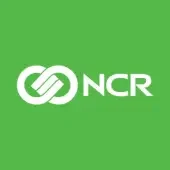 NCR
Customer Service
Florida, USA
Posted on Thursday, October 12, 2023
About NCR
NCR Corporation (NYSE: NCR) is a leader in transforming, connecting and running technology platforms for self-directed banking, stores and restaurants. NCR is headquartered in Atlanta, Ga., with 38,000 employees globally. NCR is a trademark of NCR Corporation in the United States and other countries.
LOCATION: Miami, FL
POSITION SUMMARY & KEY AREAS OF RESPONSIBILITY:
Position responsible for installation, maintenance and replacement of POS and related equipment within customer's restaurant/bar location to assure continuity of customer operations and high levels of customer satisfaction.

Hospitality Solution Engineer responds to all customer concerns or problems by resolving them or by engaging the proper team

Build working relationships with customers and represent NCR in a manner that reflects positively on the image, core values and reputation of the company

Responsible for all NCR assets that will be used in the delivery of customer services (i.e. tools, software, vehicles, documentation, and intellectual property), or as assigned by management; Maintain an appropriate parts inventory as well as parts record keeping

Responsible for accurate and prompt reporting of calls and activity, as well as other reporting as required; Responsible for tracking and reporting all expenses incurred in the delivery of services, private automobile, and/or public transportation

Responsible for capturing detailed customer asset information and other data required to complete any invoicing or billing activities

Ensure productivity measures are achieved

Requires carrying and lifting tools and parts of varying weights (1- 50 lbs.), including up or down multiple stairs and floors as needed; Requires bending/squatting/crawling and walking/standing for prolonged periods; Requires the use of a ladder to install equipment.

Requires the ability to travel and to work on rotating shifts including overnight installations.
Basic qualifications
High School Diploma or equivalent

One to three years of related experience

Enhanced computer skills and common software knowledge including basics of Windows OS

Core competencies in safe usage of power and hand tools as well as drilling common surfaces to mount equipment on walls and countertops and ceilings required

Competent in termination and testing of network cables

Works well with minimal supervision; Good problem-solving skills; Ability to pick up new skills quickly; Ability to work under pressure; Ability to meet deadlines and produce high quality work

Excellent interpersonal skills/customer relationship skills required

High level of personal integrity; Support and promote teamwork and cooperative effort

Must have the ability to work a flexible schedule including nights, weekends, overtime, flex shifts, on-call, and travel
Preferred qualifications
Previous experience with POS systems or in hospitality environments a plus

Proven installation, troubleshooting and PC Maintenance Experience

Competence in configuring and troubleshooting basic network configuration and cabling

Experience with basic Heatmapping

Experience providing customer training and remote support
Offers of employment are conditional upon passage of screening criteria applicable to the job.
Full time employee benefits include:
Medical Insurance
Dental Insurance
Life Insurance
Vision Insurance
Short/Long Term Disability
Paid Vacation
401k
EEO Statement
Integrated into our shared values is NCR's commitment to diversity and equal employment opportunity. All qualified applicants will receive consideration for employment without regard to sex, age, race, color, creed, religion, national origin, disability, sexual orientation, gender identity, veteran status, military service, genetic information, or any other characteristic or conduct protected by law. NCR is committed to being a globally inclusive company where all people are treated fairly, recognized for their individuality, promoted based on performance and encouraged to strive to reach their full potential. We believe in understanding and respecting differences among all people. Every individual at NCR has an ongoing responsibility to respect and support a globally diverse environment.

Statement to Third Party Agencies
To ALL recruitment agencies: NCR only accepts resumes from agencies on the NCR preferred supplier list. Please do not forward resumes to our applicant tracking system, NCR employees, or any NCR facility. NCR is not responsible for any fees or charges associated with unsolicited resumes.