Solutions Delivery Engineer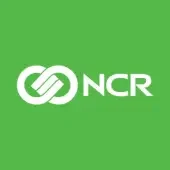 NCR
Georgia, USA
Posted on Saturday, October 14, 2023
About NCR
NCR Corporation (NYSE: NCR) is a leader in transforming, connecting and running technology platforms for self-directed banking, stores and restaurants. NCR is headquartered in Atlanta, Ga., with 38,000 employees globally. NCR is a trademark of NCR Corporation in the United States and other countries.
Job Title: Solutions Delivery Engineer
Department: SDS Professional Services
Location: Atlanta area and travel to customer sites

Due to our continued growth, we are looking for a Solutions Delivery Engineer to work in this fast-paced technology environment with world-class engineers and customers on cutting-edge technologies.
You are a creative and seasoned Solutions Delivery Engineer – a technical ninja that can see the high-level solution and go deep technically in all product areas.
You will have to be a Linux and virtualization EXPERT, with lots of experience of Linux operating systems, Virtualisation, ZFS file systems, DRBD, Nagios, CheckMK, Apache, CouchDB and scripting.
You also need experience with Windows Operating systems, but your key strength is with Linux.
You should have a proven record of delivering on-premises infrastructure or cloud-based solutions, and excellent written and face to face communication skills. In this role there will be occasional travel to our customers sites while you are deploying the NCR SDS virtualized store solution. Any experience in retail POS systems will be a distinct advantage.
Responsibilities:
Becoming an expert in the NCR Software Defined Store (SDS) Virtualized store solution - both software and infrastructure

Assisting our customers with integrating and deploying the NCR Software Defined Store (SDS) Virtualized store solution in our customers environments, both remotely and on-site.

Providing guidance and familiarization to our customers deploying and using our solution.

Building and maintaining lab environments.

Management and support of Linux server operating systems.

Maintaining and supporting the NCR SDS Virtualized store solution software and infrastructure.

Patching and updating the operating systems and software on SDS servers.

Be able to work as a team to communicate timelines and completion dates.
Promote and provide support for new products and technologies.

Maintain an up-to-date knowledge of our products, technologies and our competitors.

Providing technical support to our Sales engineering team in relation to product architecture and during the implementation of 'proof of concepts' for our Enterprise opportunities.

Automate processes to increase functionality, efficiency and simplify processes.
In fulfilling these responsibilities, you'll work closely with the existing Professional Services and support team as you build and then apply your knowledge of our product to our customers.
Knowledge, Skills and Experience
Minimum of 2 years experience delivering on-premise infrastructure or cloud-based solutions.

Minimum of 5 years experience in deploying, supporting and troubleshooting Linux server operating systems.

Excellent understanding of core internet technologies – routing/switching, DNS, DHCP, firewalls.

Experience in at least one interpreted or compiled programming language. Knowledge of the Python scripting language and AWS scripting is desired.

Any experience with POS (point of sale) software and technologies a distinct advantage,
Essential experience with these technologies:
Linux operating systems (Ubuntu preferred).

Virtualisation (ideally Xen, alternatively advanced knowledge of others such as VMWare, KVM, Hyper-V etc.)

Resilient and redundant file systems (ideally ZFS and DRBD, alternatively advanced knowledge of similar such as btrfs, LVM, RAID, CEPH, clustering solutions etc.)

Shell scripting (ideally BASH, or Python, Perl, Ruby, Powershell etc.)
Desirable experience with these technologies:
Nagios

CheckMK

Apache

CouchDB

Windows operating systems
Your Personal Qualities:
The right person for this critical role will need to adopt a flexible approach and be extremely well organised in order to be able to prioritise personal workload given the different demands for their time.
You'll need strong analytical skills, have excellent problem-solving ability when under pressure and have an attention to detail.
Given the breadth and complexity of our software product, you need to be the kind of person who enjoys learning new technologies and is willing to take on a variety of technical challenges.
You'll also need to be willing to provide occasional out-of-hours support during our busiest periods and whilst we are building the team.
Offers of employment are conditional upon passage of screening criteria applicable to the job.
Full time employee benefits include:
Medical Insurance
Dental Insurance
Life Insurance
Vision Insurance
Short/Long Term Disability
Paid Vacation
401k
EEO Statement
Integrated into our shared values is NCR's commitment to diversity and equal employment opportunity. All qualified applicants will receive consideration for employment without regard to sex, age, race, color, creed, religion, national origin, disability, sexual orientation, gender identity, veteran status, military service, genetic information, or any other characteristic or conduct protected by law. NCR is committed to being a globally inclusive company where all people are treated fairly, recognized for their individuality, promoted based on performance and encouraged to strive to reach their full potential. We believe in understanding and respecting differences among all people. Every individual at NCR has an ongoing responsibility to respect and support a globally diverse environment.

Statement to Third Party Agencies
To ALL recruitment agencies: NCR only accepts resumes from agencies on the NCR preferred supplier list. Please do not forward resumes to our applicant tracking system, NCR employees, or any NCR facility. NCR is not responsible for any fees or charges associated with unsolicited resumes.