SW Quality Engineer IV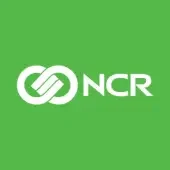 NCR
Quality Assurance
Plano, TX, USA
Posted on Tuesday, October 17, 2023
About NCR
NCR Corporation (NYSE: NCR) is a leader in transforming, connecting and running technology platforms for self-directed banking, stores and restaurants. NCR is headquartered in Atlanta, Ga., with 38,000 employees globally. NCR is a trademark of NCR Corporation in the United States and other countries.
Title: SW Quality Engineer IV
NCR Corporation (NYSE: NCR) is a global tech company that changes how people everywhere bank, shop, eat, and travel. Our software, hardware, and services enable over a half billion transactions daily. Headquartered in Atlanta, we are leading how the world connects, interacts, and transacts with business. ncr.com
Passionate about technology and see the world a little differently than your peers. Everywhere you look, there's possibility and opportunity. You don't see problems—you see boundaries to push and challenges to solve. Why? Because you believe software engineering changes how people live.
You are curious about what happens when you swipe your credit card at a gas pump and how the systems know it should turn on the pump. You wanted to know why your credit cards now have a chip as well as a magnetic stripe. The world of electronic payment processing and Point of Sale technologies has grown quickly and in leaps and bounds over the last decade, with new technologies introduced every month. These technologies focus on improving security while also enhancing the consumer experience and NCR is on the leading edge of building and integrating the latest features across the retail and restaurant industries.
In this role, you will be responsible for ensuring a high level of quality in our Convenience and Fuel Retail division and contributing to our quality processes. You'll be involved in full product life cycles, working directly with software engineering, product management, as well as our customer support team.
At NCR, we believe that, too. We're one of the world's first tech companies, and still going strong. Like us, you know the online and mobile worlds better than any other—and see patterns that no one else sees.
Curious? Read on. We're looking for software quality engineers like you.
Whip-smart, endlessly curious and a born problem-solver

Agile like no other—when change happens, you don't just adapt; you thrive

A creator at heart who thinks big picture but masters the tiniest of details
The can-do, go-getter who makes extraordinary things happen

A stickler for deadlines
Automate tests using homegrown and/or open source test frameworks.

Collaborate across teams to develop solution-based test plans and ensure that feedback from different stake holders is incorporated.

Maintain a high-level understanding of other NCR product lines to assess their impact on the overall solution

Flexible to work in different areas like Backend, UI and API testing.
Work towards sustaining current processes and implementing new ones.

Manage and maintain the QA environments and also plan for the future improvements and support in the planning

Analyze user stories and business process requirements to estimate quality risks
Bachelor's degree in Computer Science or equivalent industry experience

Excellent analytical, problem solving, and communication skills

Strong knowledge of Agile development practices (especially Scrum), methodologies and tools.

Expertise in Database concepts and testing using SQL\NoSQL

Experience with web services REST/SOAP API test automation
Performance & functional test automation experience

Experience with web based testing tools like Cucumber, Selenium , Protractor, Behave, etc.

Experience in SCM like Git, CI/CD tools like Jenkins.

Strong knowledge of scripting and programming languages such as C#, Python, Java etc

Experience in testing front-end, back-end and API components of cloud-based and/or client/server products
7+ years of professional software testing experience desired
Demonstrated experience in Quality Assurance processes, procedures, and standards
Demonstrated ability master technical details of multiple complicated software solutions; understanding technical and usability aspects as they related to quality and usability

Self-directed individual who is able to manage multiple projects simultaneously

Excellent time management skills

Detail oriented with a strong focus on quality

Strong customer-centric attitude toward both external and internal customers
Excellent analytical, problem solving and verbal and written communication skills
Offers of employment are conditional upon passage of screening criteria applicable to the job.
Full time employee benefits include:
Medical Insurance
Dental Insurance
Life Insurance
Vision Insurance
Short/Long Term Disability
Paid Vacation
401k
EEO Statement
Integrated into our shared values is NCR's commitment to diversity and equal employment opportunity. All qualified applicants will receive consideration for employment without regard to sex, age, race, color, creed, religion, national origin, disability, sexual orientation, gender identity, veteran status, military service, genetic information, or any other characteristic or conduct protected by law. NCR is committed to being a globally inclusive company where all people are treated fairly, recognized for their individuality, promoted based on performance and encouraged to strive to reach their full potential. We believe in understanding and respecting differences among all people. Every individual at NCR has an ongoing responsibility to respect and support a globally diverse environment.

Statement to Third Party Agencies
To ALL recruitment agencies: NCR only accepts resumes from agencies on the NCR preferred supplier list. Please do not forward resumes to our applicant tracking system, NCR employees, or any NCR facility. NCR is not responsible for any fees or charges associated with unsolicited resumes.