SW Engineer IV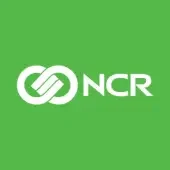 NCR
Software Engineering
Plano, TX, USA
Posted on Tuesday, October 17, 2023
About NCR
NCR Corporation (NYSE: NCR) is a leader in transforming, connecting and running technology platforms for self-directed banking, stores and restaurants. NCR is headquartered in Atlanta, Ga., with 38,000 employees globally. NCR is a trademark of NCR Corporation in the United States and other countries.
We are looking for talented software engineers to join our expanding field engineering team. Your challenge will be to build the future of banking across hundreds of clients. Our software engineers write code that moves billions of dollars every month, enduring the pressure of hundreds of thousands of requests per minute.
We love to tackle big features, as well as nitpick small details. We solve for real problems, not just check the boxes for stated requirements. We're never satisfied with our output, always chasing perfection, while still drawing the line to ship. We constantly search for new things to learn and believe in mentoring those around us.
Curious? Read on. We're looking for software engineering talent like you.
Build features that serve the customers of our customers.

Own everything about our services from concept through to operations.
Create awesome product features with product managers and designers as your partners

Simplify complex features into elegant functional design

Collaborate with peers to accomplish common goals

Uphold engineering excellence and enforce best practices

Ship incrementally and often
Define and refine team processes to gain efficiency

Challenge each other constructively to be the best we can be
How do you know if you are right for this job?
You thrive in a fast-paced environment focused on delivering production code at a regular cadence using Agile techniques, tools and methodologies
You have built or want to build outstanding apps that users love interacting with

You understand the value of quality and continuous delivery, and want to help teams release frequently and often to production, with high quality

You have the ability to tackle problems both at the small and large scale

You have a strong desire to continually learn new technologies, tools, and methodologies, including those out of your comfort zone
Required Skills/Experience
Bachelor's degree or foreign equivalent in Computer Science or Information Technology

8+ years of experience developing and designing software applications using Java

Expert understanding of core computer science fundamentals including data structures, algorithms, and concurrent programming
Expert in analyzing, designing, implementing and troubleshooting software solutions for highly transactional systems.

Expert in OOAD and design principles, implementing microservices architecture using JEE, Spring, Spring Boot, Spring Cloud, Hibernate, Oracle, PostgreSQL, NoSQL, Git, IntelliJ IDEA.

Expert in designing and building customer facing RESTful APIs for SaaS based cloud platforms

Experience in UI development using HTML, React, JS, CSS, JSON, XML

Experience working in Native & Hybrid Cloud environment
Experience with Agile development methodology

Excellent communication and team player with can-do attitude.

Ability to analyze user and business requirements to create technical design requirements and software architecture

Experience must also include:
Java IDE like Eclipse or IntelliJ

Java EE Application servers like Apache Tomcat

Object-oriented design, Git, Maven, and a popular scripting language

API development tools – Swagger, Postman, Apigee, Mulesoft, Sandbox, SoapUI
Preferred Skills/Experience:
Champion of Agile Scrum methodologies

Experience continuous integration systems like Jenkins or GitLab CI

Experience with SAFe methodologies
Deep knowledge and understanding to create secure solutions by design

Multi-threaded backend environments with concurrent users

Experience with tools or languages like:
Ruby, Python, Perl, Node.js and bash scripting languages

Spring
C, C++, Java and Java EE development experience

Oracle

Docker

Kubernetes
Offers of employment are conditional upon passage of screening criteria applicable to the job.
Full time employee benefits include:
Medical Insurance
Dental Insurance
Life Insurance
Vision Insurance
Short/Long Term Disability
Paid Vacation
401k
EEO Statement
Integrated into our shared values is NCR's commitment to diversity and equal employment opportunity. All qualified applicants will receive consideration for employment without regard to sex, age, race, color, creed, religion, national origin, disability, sexual orientation, gender identity, veteran status, military service, genetic information, or any other characteristic or conduct protected by law. NCR is committed to being a globally inclusive company where all people are treated fairly, recognized for their individuality, promoted based on performance and encouraged to strive to reach their full potential. We believe in understanding and respecting differences among all people. Every individual at NCR has an ongoing responsibility to respect and support a globally diverse environment.

Statement to Third Party Agencies
To ALL recruitment agencies: NCR only accepts resumes from agencies on the NCR preferred supplier list. Please do not forward resumes to our applicant tracking system, NCR employees, or any NCR facility. NCR is not responsible for any fees or charges associated with unsolicited resumes.