Field Service Technician I-Youngstown/Columbus, Ohio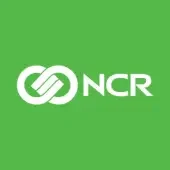 NCR
Cleveland, OH, USA
Posted on Friday, October 20, 2023
About NCR
NCR Corporation (NYSE: NCR) is a leader in transforming, connecting and running technology platforms for self-directed banking, stores and restaurants. NCR is headquartered in Atlanta, Ga., with 38,000 employees globally. NCR is a trademark of NCR Corporation in the United States and other countries.
· Position responsible for installation, maintenance and repairs on equipment within an assigned territory/region to assure continuity of customer operations and high levels of customer satisfaction
· Responsible for ownership of customer problems or incidents until the situation has been resolved to the customers satisfaction and or in compliance with agreed upon Service Level Agreements
· Required to perform work on products and services of low complexity. Make minor repairs and replace components on Tier I equipment such as PCs, workstations and peripherals, printers, front-end POS systems, First Line Maintenance on ATMs and kiosks, and single pocket proof encoders.
· Responsible for assisting in site preparation, including installation of cable, staging of equipment, and minor testing of equipment; May also perform required modular swaps and unit replacements
· Field Service Technician responds to all customer concerns or problems by resolving them or by escalating them to the proper associate, team member, territory manager, or the Control Tower
· Build working relationships with customers and develop informal communication channels with customer account at the local level; Represents NCR in a manner that reflects positively on the image and reputation of the company
· Performs periodic preventative maintenance on assigned products; Diagnoses problems, makes minor repairs, and replaces components (at the module level); Follows appropriate security procedures when working with ATM's and or within financial institution
· Responsible for all NCR assets that will be used in the delivery of customer services (i.e. tools, software, vehicles, documentation, and intellectual property), or as assigned by management; Maintain an appropriate parts inventory as well as parts record keeping
· Responsible for accurate and prompt reporting of calls and activity, as well as other reporting as required; Responsible for tracking and reporting all expenses incurred in the delivery of services, including telephone, private automobile, and/or public transportation
· Responsible for capturing detailed customer asset information and other data required to complete any invoicing or billing activities
· May be dispatched daily on a call-by-call basis or may establish his/her own daily schedule on the basis of automated reports
· May require prolonged travel, carrying and lifting tool kit/parts of varying weights (1- 50 lbs.); May require bending/squatting, walking/standing /sitting for prolonged periods; May be required to work on rotating shifts
· Ensure staff productivity measures are achieved; Work together with Call Center Staff via PDA to recover machines; Work together with Security Escort Officer
· Retail EPOS maintenance or install experience is required; Strong desktop hardware experience may be considered if EPOS experience is limited
Basic qualifications
· High School Diploma or equivalent
· Up to one year of related experience
· Ability to work with Microsoft Office suite; Experience on Windows XP, Windows 2000 operating systems required
· Experience in PC Hardware Maintenance and support
· Works well with minimal supervision; Good problem solving skills; Ability to pick up new skills quickly; Ability to work under pressure; Ability to meet deadlines and produce high quality work
· Excellent interpersonal skills/customer relationship skills required
· High level of mechanical/electrical aptitude; Experience on maintaining computer hardware (Desktops, Servers, peripherals), routers, networks, switches, hubs required
· High level of personal integrity; Support and promote teamwork and cooperative effort
· Must have the ability to work a flexible schedule including nights, weekends, overtime, flex shifts, and on-call
Preferred qualifications
· Associate's Degree preferred
· Previous experience in NCR or similar equipment is a plus
· CCNA preferred
· A+ Certification
· ITE or Polytechnic in Electronics and Communications Engineering
Three weeks of job-related training will be provided within the dedicated NCR Facility, but foundational knowledge and experience in these areas are key.
Benefits
7 Paid holidays

Paid vacation

6 Paid floating holidays

401K savings and retirement plan

Medical insurance available immediately
Intrigued on why this role is like no other? Please click the apply button or link to find out more.
Offers of employment are conditional upon passage of screening criteria applicable to the job.
Full time employee benefits include:
Medical Insurance
Dental Insurance
Life Insurance
Vision Insurance
Short/Long Term Disability
Paid Vacation
401k
EEO Statement
Integrated into our shared values is NCR's commitment to diversity and equal employment opportunity. All qualified applicants will receive consideration for employment without regard to sex, age, race, color, creed, religion, national origin, disability, sexual orientation, gender identity, veteran status, military service, genetic information, or any other characteristic or conduct protected by law. NCR is committed to being a globally inclusive company where all people are treated fairly, recognized for their individuality, promoted based on performance and encouraged to strive to reach their full potential. We believe in understanding and respecting differences among all people. Every individual at NCR has an ongoing responsibility to respect and support a globally diverse environment.

Statement to Third Party Agencies
To ALL recruitment agencies: NCR only accepts resumes from agencies on the NCR preferred supplier list. Please do not forward resumes to our applicant tracking system, NCR employees, or any NCR facility. NCR is not responsible for any fees or charges associated with unsolicited resumes.