PS Solution Architect II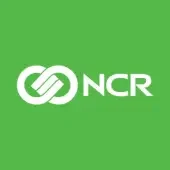 NCR
IT
Georgia, USA
Posted on Thursday, October 26, 2023
About NCR
NCR Corporation (NYSE: NCR) is a leader in transforming, connecting and running technology platforms for self-directed banking, stores and restaurants. NCR is headquartered in Atlanta, Ga., with 38,000 employees globally. NCR is a trademark of NCR Corporation in the United States and other countries.
Job Description for a Delivery Solution Architect
Participate in Requirements sessions with customers to understand product fit w.r.t. requirements and the resulting gaps.

Solution the requirements within product boundaries through configurations customizations and integrations

Manage an implementation team consisting of team lead, Salesforce developers, UI developers, QA and BA to deliver as per project plan.

Manage customer interactions throughout the project for project scheduling, requirements and solutioning, dependency tracking, integrations, sprint reviews, UAT planning and management, live cutover and transition support

Guide the team on configurations, customizations, integrations working in tandem with technical leads in the Delivery organization as an when required

Work with product team for providing inputs on generic requirements observed, sharing generic development done, reporting issues observed, getting feedback on extension approach used for new extension patterns

Be a contact point for Terafina support team for handling delivery issues reported by customers via the support team
Experience & Skills Required
5+ years experience in client management, preferably financial institutions

5+ years experience in project delivery around software products

5+ years experience in banking domain

5+ years experience in managing software product implementations in banking domain

5+ years experience in solutioning customer requirements on top of a banking software product

Experience in solutioning integrations

Overall 8 to 14 years experience
Offers of employment are conditional upon passage of screening criteria applicable to the job.
Full time employee benefits include:
Medical Insurance
Dental Insurance
Life Insurance
Vision Insurance
Short/Long Term Disability
Paid Vacation
401k
EEO Statement
Integrated into our shared values is NCR's commitment to diversity and equal employment opportunity. All qualified applicants will receive consideration for employment without regard to sex, age, race, color, creed, religion, national origin, disability, sexual orientation, gender identity, veteran status, military service, genetic information, or any other characteristic or conduct protected by law. NCR is committed to being a globally inclusive company where all people are treated fairly, recognized for their individuality, promoted based on performance and encouraged to strive to reach their full potential. We believe in understanding and respecting differences among all people. Every individual at NCR has an ongoing responsibility to respect and support a globally diverse environment.

Statement to Third Party Agencies
To ALL recruitment agencies: NCR only accepts resumes from agencies on the NCR preferred supplier list. Please do not forward resumes to our applicant tracking system, NCR employees, or any NCR facility. NCR is not responsible for any fees or charges associated with unsolicited resumes.